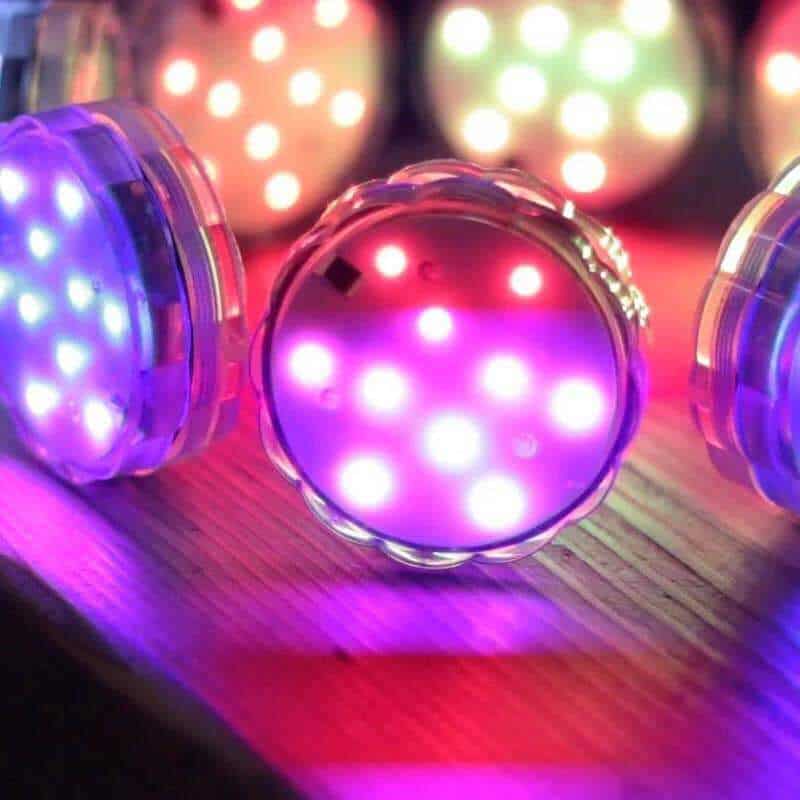 This is a full disclosure that I am no way affiliate with this company. I just saw these cool puck lights from a company called LUMN8 that were advertised on Facebook and I was very intrigued and I like to share with my members things that are a bit different.
I bought 8 pucks which came with 2 remote controls (1 remote per 4 pucks) that changes all the colours, brightness's and turns them on and off. I just have to make sure I don't lose the remotes!!! The also take 3 AAA batteries per puck.
I suggest that you get rechargeable batteries if you plan for keeping them on for long periods of time!
I have to admit the delivery was longer than I expected but their customer service was amazing.
These little lights are a lot of fun. I like putting them in my yard at the bottom of the trees and they create a nice glow upwards. Jay has put a couple in his office backdrop for cool affects and I plan on taking them to the wedding to add some interesting outdoor lighting. Who knows, they may even end up in the hot tub since they are waterproof.
I even like having them on their warm white glow more than the colours to brighten up corners or to showcase something.
These photos were taken directly from their advertisement. They are not my photos.
If you want more details on these fun little gadgets check out this link: LUMN8™ EFX LED Waterproof Remote Control Accent Lights (boundery.com)
Again, I'm not advertising for this company at all. I just like to share my new finds with you. What do you think of them?