Obviously the main floor is the most important place to focus when Staging since it's the first impression when buyers walk into the house.  They usually make up their mind within a few seconds after they open the door if it's the right house for them.  HOWEVER, now that everyone shops online and looks through all the MLS photos, they also see the bedrooms at the same time.  So, in some sense, the bedrooms are just as important to at least entice the buyers to the house.
Master Bedrooms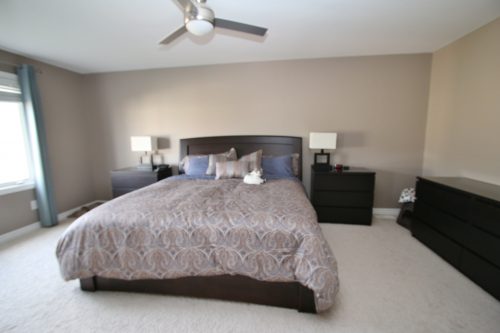 There was nothing wrong with this room.  The wall colour was neutral, the furniture was very nice and the linens were new, but it just lacked the finishing touches for the 'wow' factor.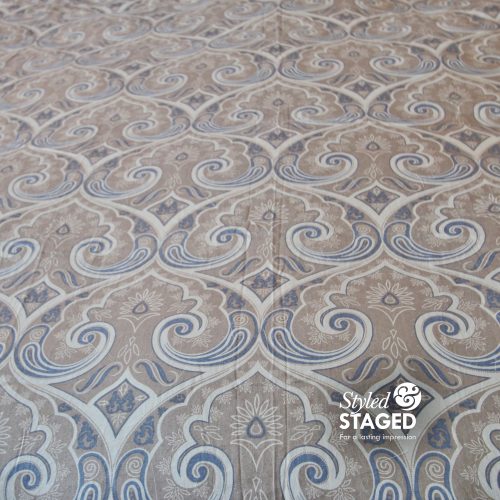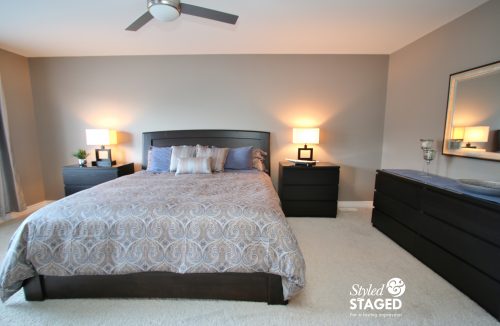 The aqua drapes were replaced with taupe ones that matched the walls. We tried to find blue ones but didn't find any and my blue drapes were in another house already.  The taupe worked just as well.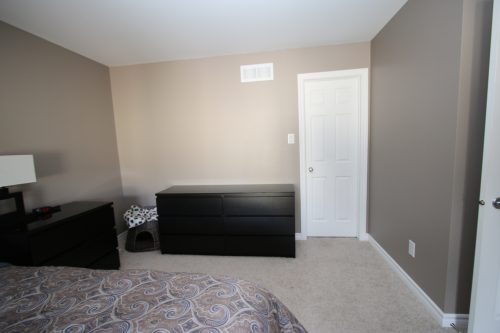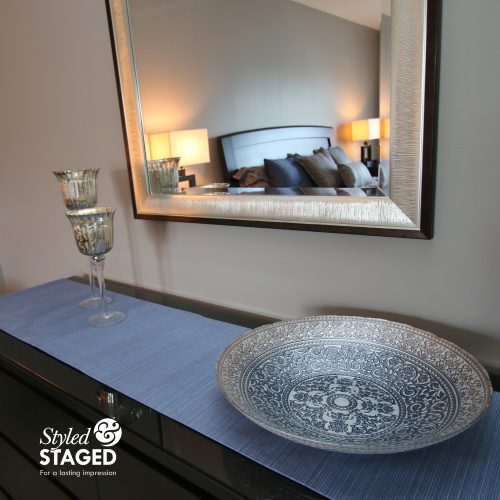 I was however able to bring in the exact same shade of blue runner and decorative bowl. I added the large mirror as well. The dark wood frame complemented their furniture and the silver trim just it just enough bling. The candle holders also added some sparkle. It's important to create a relaxing atmosphere in their room.
Teen Rooms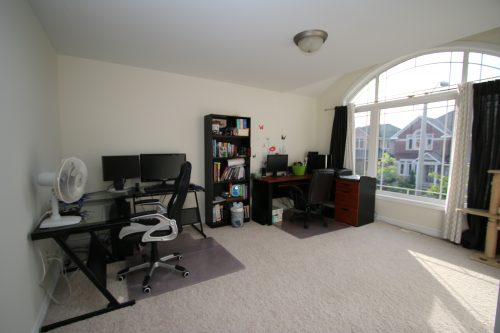 Since this is a 4 bedroom house I wanted to show this room as a teen room, even though they didn't have teenagers. We already showed the other two bedrooms as a nursery and a young child's room. Always think of who your buyers are.
Keeping one of the desks and bringing in a bed and dresser from another room completed this room.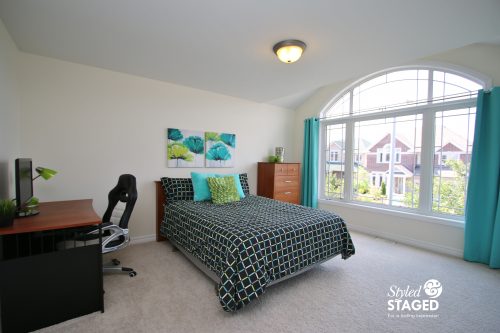 I wanted this room to be bright and fun to appeal to young teenagers.  I also wanted to showcase the huge window.  Framing it with turquoise drapes gave a big pop of colour. The same colours were dispersed all around the room so your eyes took in the entire room.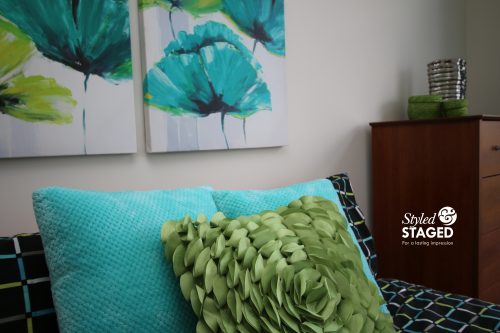 All the colours were pulled from the linens. The floral artwork was a perfect find in my inventory. I get so excited when rooms come together quickly like this.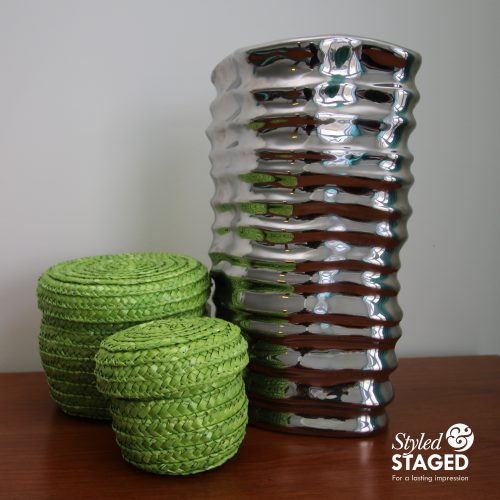 It's the finishing details that make a room special. Accessories do not have to be expensive. The key is to know where and how to place them. When you put three items in a group it has more impact.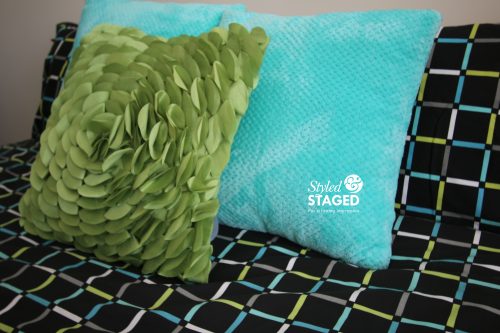 I was lucky I didn't need to stage their adorable nursery since it was perfect just the way it was 🙂
This house had an offer in it's first week on the market.