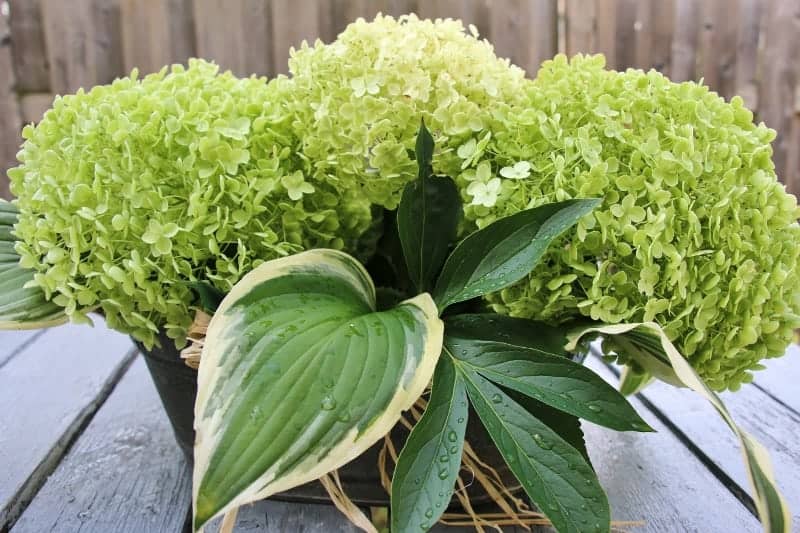 I recently offered to do the decorating for my nephew's garden wedding. I figured that most of the same rules that I apply to Staging a house would apply to Staging a garden for a wedding. The goal is to create an atmosphere and have nice photos. I follow these main three steps.
Get a vision of what you want.
Remove everything that doesn't enhance the space.
Bring in items to make the vision come to life.
It can be overwhelming to plan a wedding no matter how big or small. Most people know what they don't like, but they don't know what they do like until they see it.
I kept asking the bride what she envisioned or what words she wanted to describe her wedding and they were:
Casual and relaxed garden wedding by the apple tree.
Relaxed and intimate – no stress.
Neutral soft colours (beige and white).
Natural (greenery, wood, pewter, beige linens, raffia, burlap).
Twinkle lights everywhere.
The plan was for a small intimate garden ceremony with immediate family in the afternoon and then a big party with all their friends all night long.
Once I got a sense of what she wanted, I went shopping and showed them to her to make sure I was on the right track. She immediately knew what she liked and what she didn't which made it very helpful.
Now we had the vision

Samples To Show the Bride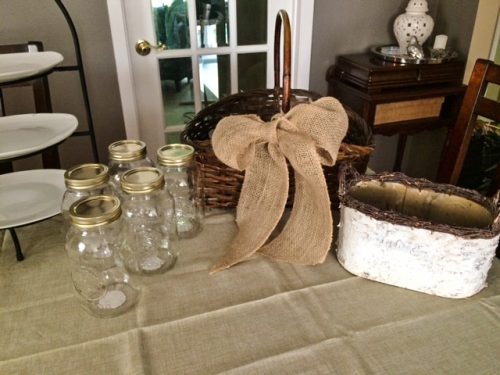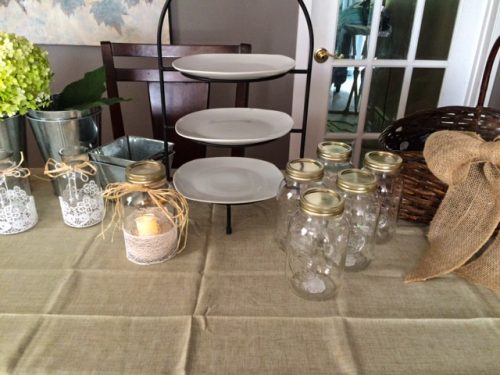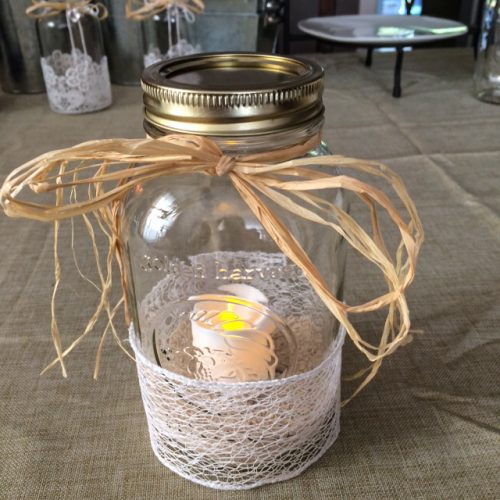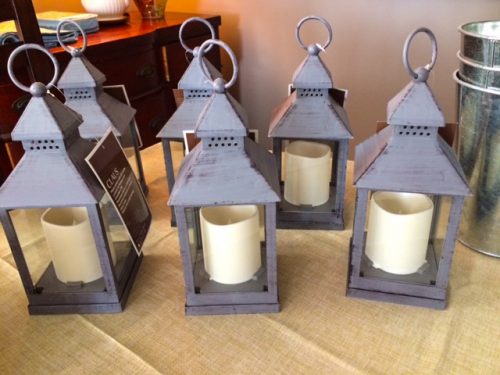 Remove Everything That Doesn't Work
Again, it can be overwhelming to tackle a big yard by yourself but with the help of family and friends everything and anything is possible. Especially when you have a vision in mind.
The first thing we needed to decide was where to create an 'alter' or focal point for the afternoon ceremony and then how to rearrange things for the evening garden party with friends.
Then we had to decide what was need to bring in to create their vision. We needed sod for an area where they had removed a tree and we needed lots of mulch and flowers.
Side Garden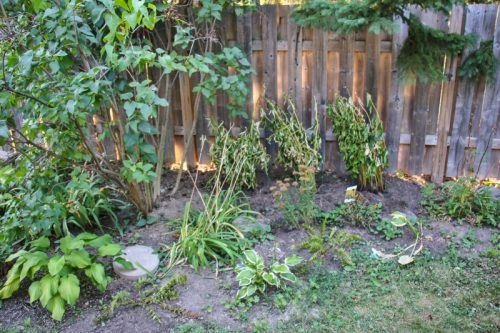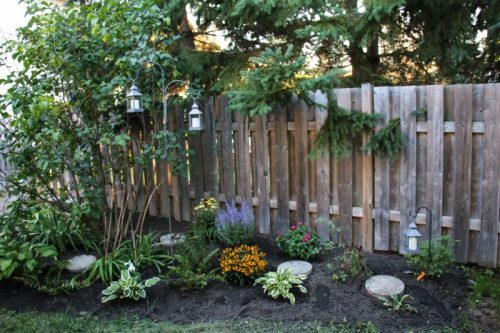 Back Area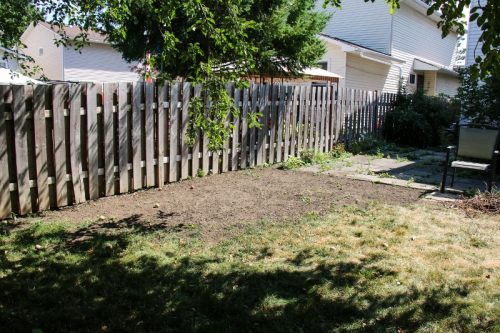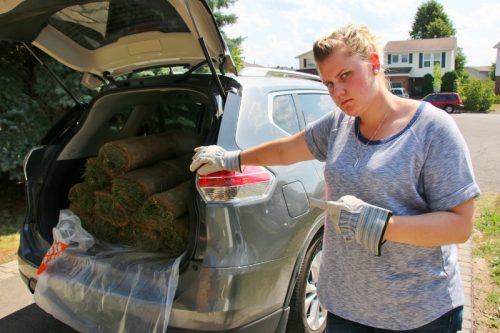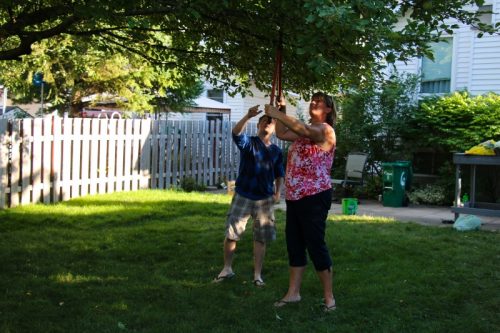 Main Focal Point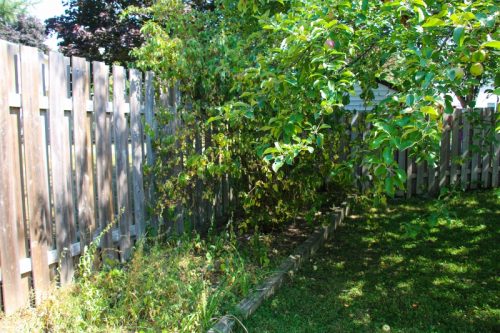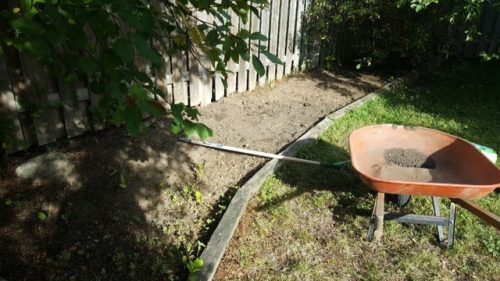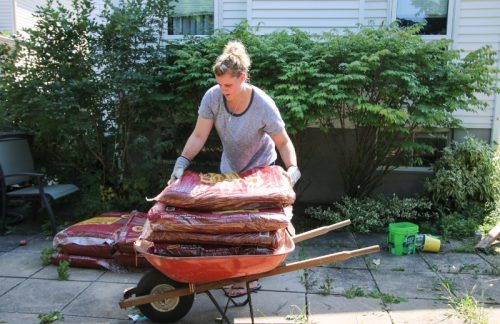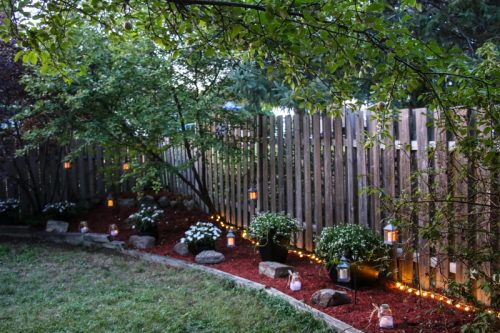 The bride and groomed worked so hard around the clock laying the sod and weeding the garden and between the patio stones. They wanted to do that part themselves. They were so proud of all their hard work and rightly so. They planted beautiful perennials so they will be reminded of their wedding every summer.
Bring in Items to Make the Vision Come True
They were very clear that they didn't want the wedding to be a whole lot of bright colours so I figured white flowers would be the best with their colour scheme.
White Flowers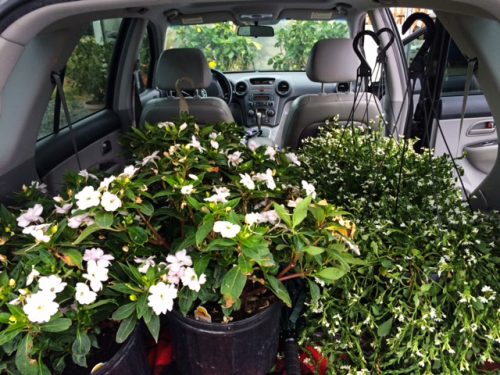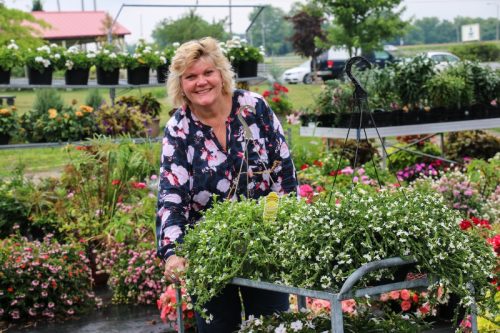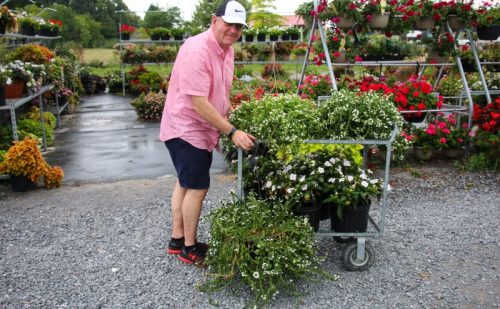 Urns
I brought all my black urns from my garden so the hanging planters could go in them and then we could move the urns around as necessary for the different occasions in the day.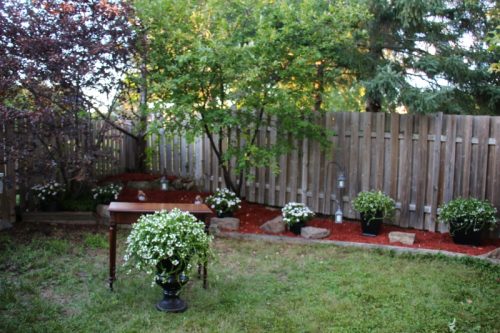 Candles and Lights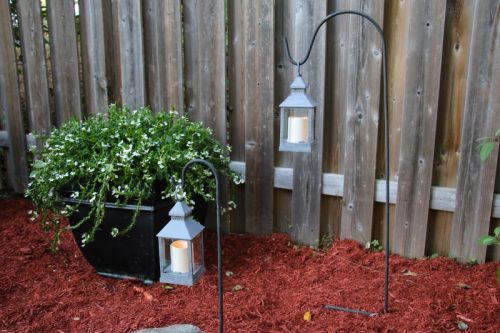 It was awesome to have their friends there to help set up the white tent, trim the huge apple tree and do any last minute things in the garden.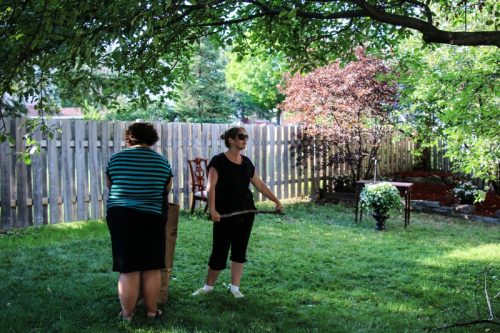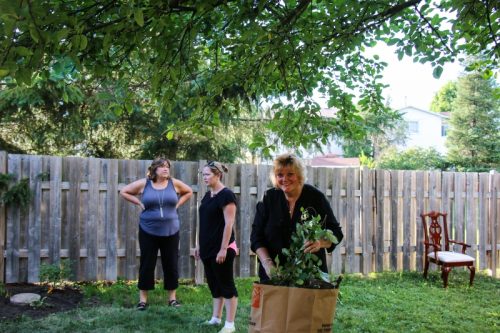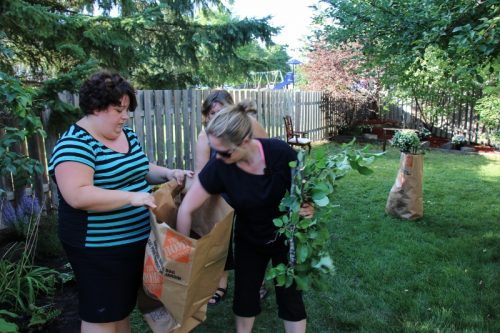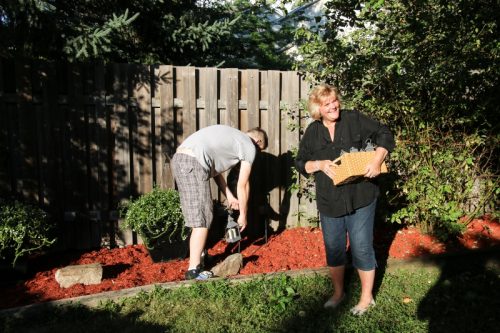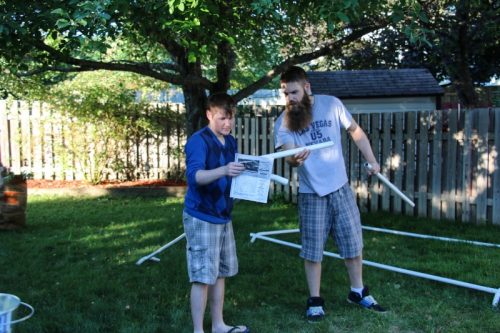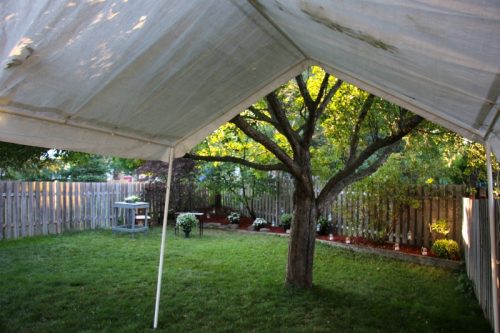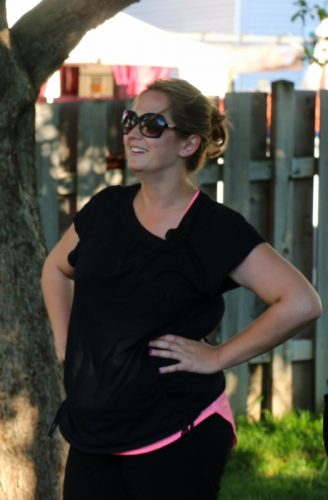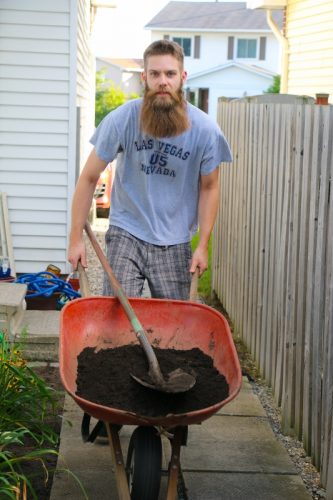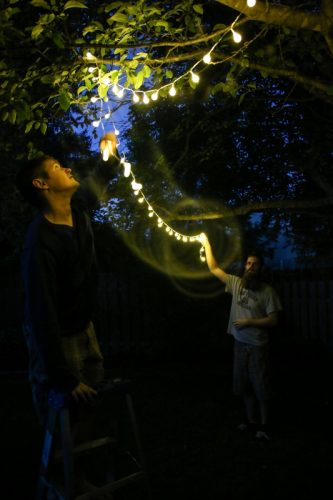 The last thing was for me to arrange the flower arrangements for all the tables. To keep with the natural feel, I was very lucky that my friends and neighbours all offered me some of their hydrangeas to make the arrangements. I already had all the metal containers from my Staging inventory so it really helped keep the costs down.
Table Centrepieces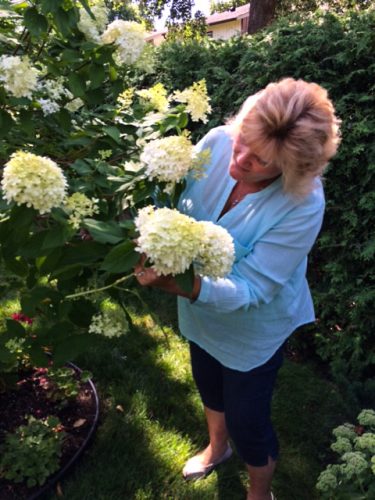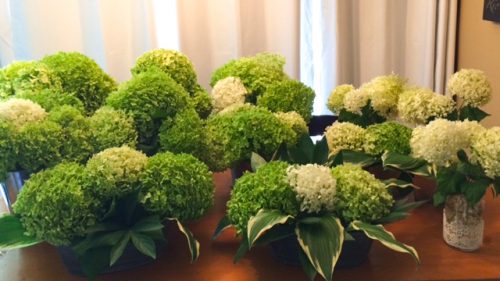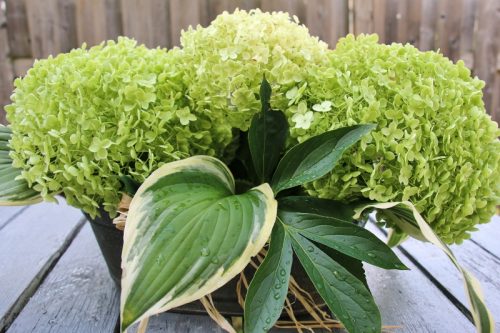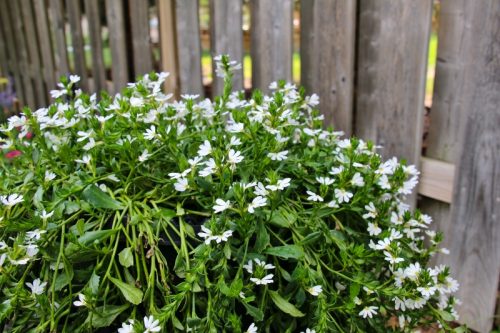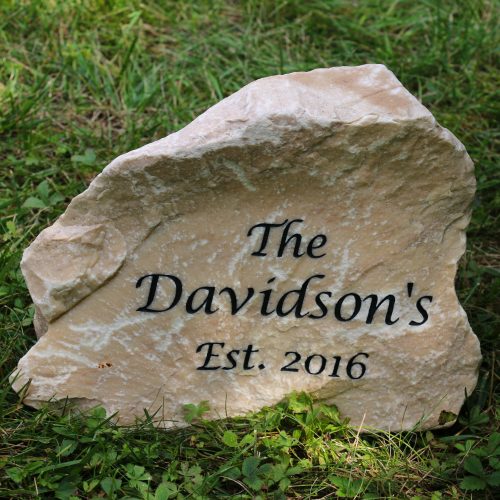 Time to Celebrate
The day was a huge success and I hope the bride and groom were pleased with the results. It was a gift of love from all their friends and family.