We all want our homes to be a true representation of who we are, and what our style is.  However, when we're selling our house, sometimes we need to tone things down so buyers see the actual rooms and not spend all their time looking at the 'stuff' in the room.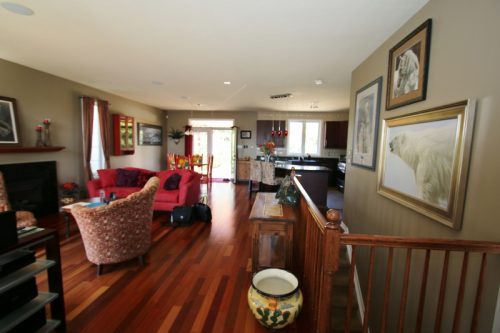 This home was full of colour and lots of personality.  When I walked in my eyes were going from one object to the other since everything had the 'wow' factor.  It looked like every piece had an interesting story and I was fascinated by it all. However, the important thing for me was that after I left the house, I hardly remembered what the wall colours were since I was so busy looking at their unique furniture. This is a great thing when you're living in your home, but not a good thing when you're selling your home. I'm glad I had my photos to go back and review.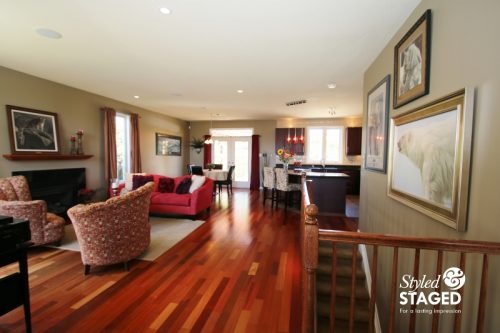 Simple things like putting a taupe area rug toned down the floors which looked more red because of all their furniture and accessories. It also helped define the zone. Removing the table and big pot by the railing also opened up the space.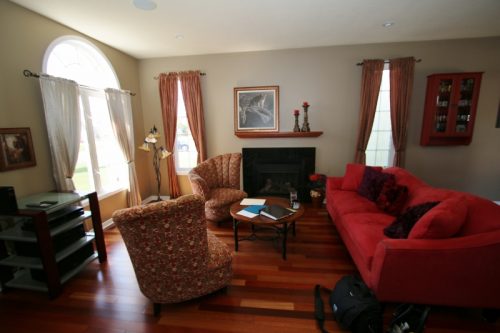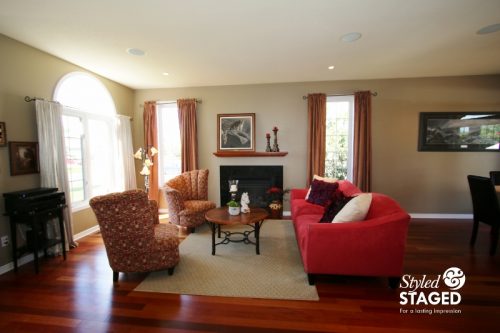 Removing the drape brackets so they could hang straight updated the room and made the windows look wider.  Allowing in more sunlight is always good when showing your house. Adding taupe cushions on the red sofa, also toned down the colours and they blended with the area rug. It was the perfect tone to complement their very cool chairs.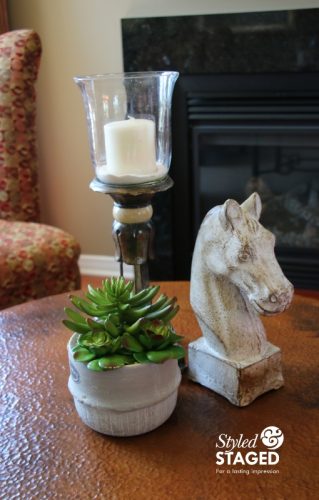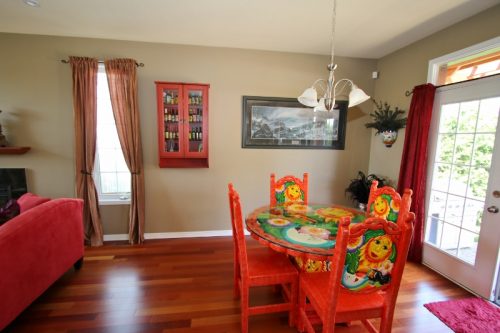 It's always a good idea to remove cabinets or big shelves that are attached to the wall since buyers think they come with the house.  It's also a good time to repair the wall properly after it's been removed so you don't leave the new homeowners with big holes.  The dining table was very bright and cheery and went well with their décor but it also added more shades of reds/oranges. Again, after I left the house, I remembered the table more than the wall colour.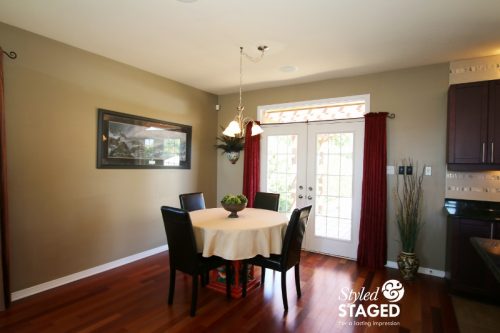 Once the cabinet was removed and the artwork was centred, it completely changed the look of the room.  We didn't have another table, but we brought in brown leather parson chairs and a neutral table cloth since that is what the masses would have.  You want buyers to see themselves living there with their furniture.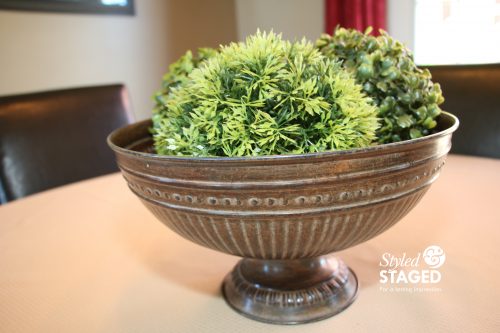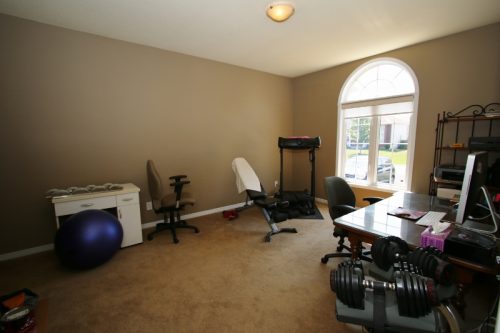 The homeowners used this front room as an office and home gym.  Since it was at the front of the house and one of your first impressions as you walked in, I really wanted to switch it up.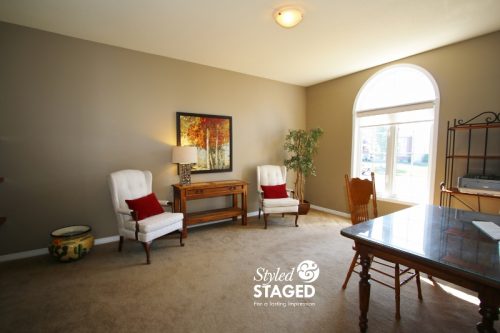 I still left it as an executive home office but put all the gym equipment in the huge family room downstairs (where it looked great).  They had these two ivory chairs in an unused part of the house so I thought they would be perfect in here. We were able to use their sofa table from the living room and their plant from another room.  I love it when we can use homeowners furniture in a different way to stage their home.  We brought in artwork and a few accessories to complete the room. I carried the same colours from the living room since this room was very visible from it.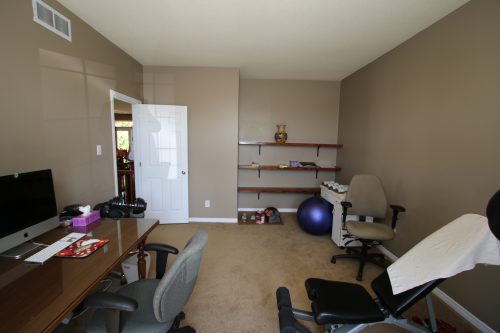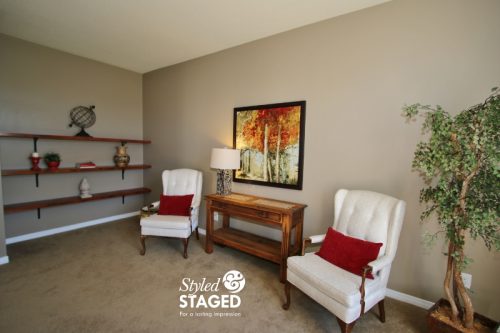 You don't need to completely fill shelves when you're staging.  You just need enough items to make them noticeable.