Looking for an inexpensive and personalized way to make exterior winter displays?  IKEA sells their Christmas trees for $20 but then when you spend over $75 at the store in January, you receive a $20 rebate.  Basically, your tree is free.
Family Tradition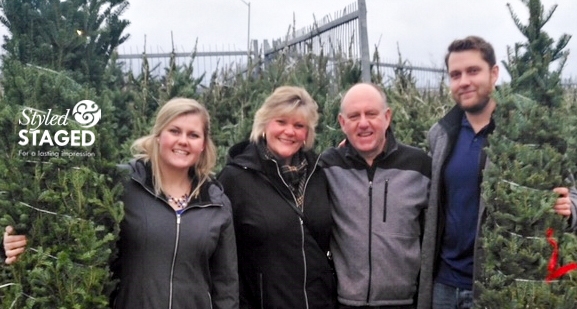 Every year my husband and our two kids get together as soon as the IKEA trees are on the lot.  I know it's too early to put the real trees indoors, but this is for the exterior of the house.  It doesn't matter what the tree looks like since it will be all cut up anyway.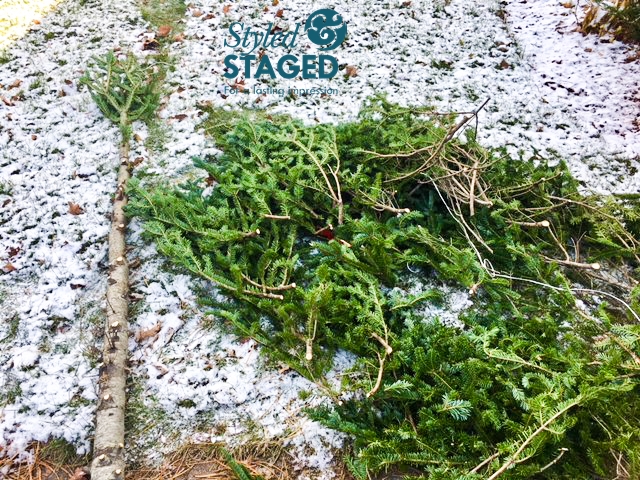 I completely strip the tree so I can use all the branches.  I give the tree trunk to a friend who slices it up into strips for one of her crafts.  None of the tree goes to waste.
Now The Fun Begins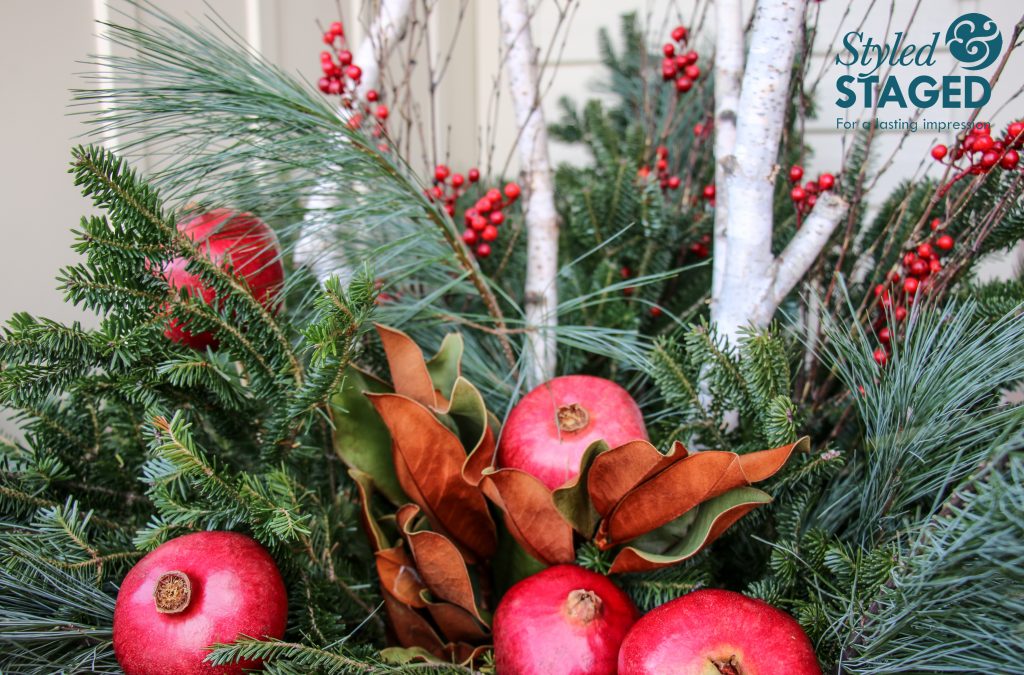 I love adding layers of textures so the urn is nice and full.  I picked up the birch branches that were laying on the forest floor during one of my walks.  I like to incorporate some magnolia leaves for variety and colour.  I skewered some pomegranates onto sticks to keep them in place since they are pretty heavy.  Once they freeze, they look like this all winter.  Adding some berries for height and colour also makes it look more festive.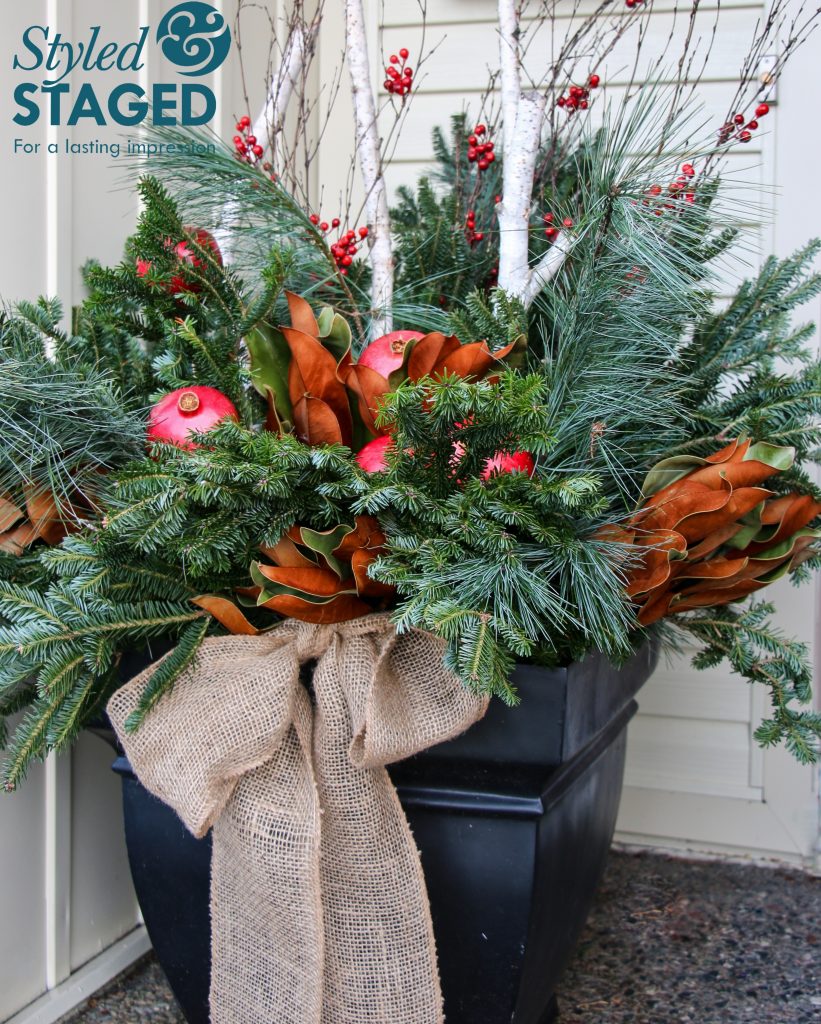 The burlap bow is the final touch.  It complements the natural feel that I was going for.  I like how this 'theme' looks great all winter long and not just for Christmas.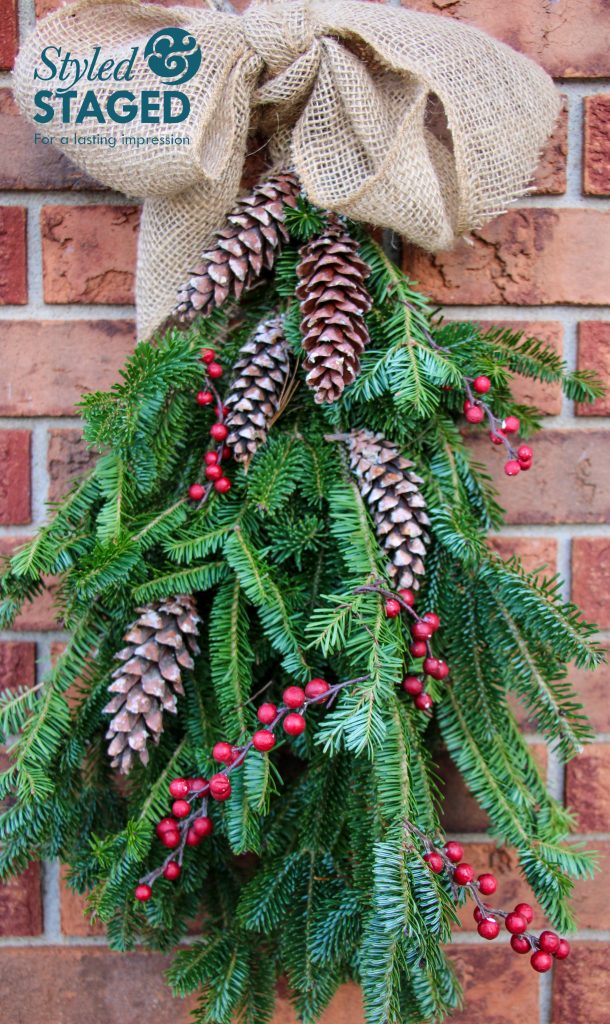 It is so easy to grab a bunch of the bows and tie them with wire at the top to keep them secure.  I covered the wire with the same burlap as the urn for continuity. I just glued on some pinecones and berries with  Gorilla Glue.  Adding several swags like this to the exterior of your house adds nice colour all winter long.
Enjoy
Have some fun with your urns this holiday season.  I suggest doing it sooner than later since the soil in the urns from the summer freezes and it's harder to stick your greenery in.  Once you're done, enjoy a nice cup of hot chocolate with a candy cane in it 🙂