Fine Tuning Made all the Difference
Some would think that this house had been 'Staged' already since it was clutter free and most of the furniture was in the proper place.  However, it just needed to be 'Styled' to be picture perfect.  After we completed the transformation, this house was sold at the first open-house!
Pop of Colour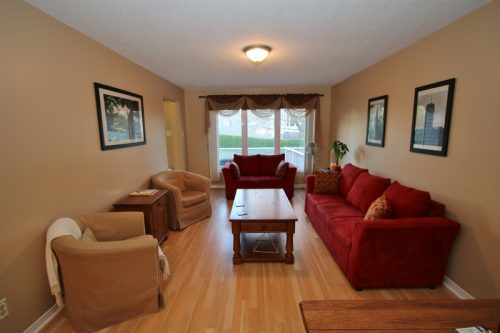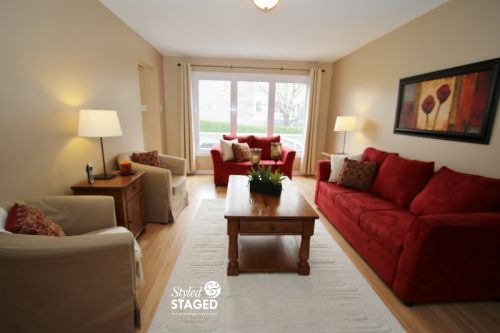 There was nothing wrong with this room when we started but it lacked colour (even with the red sofas) which is so important for the MLS photos.  The problem with artwork with glass is that you can't see the colours because of the reflection on the glass.  I brought in bold artwork that also tied in with the ascent cushions.  Replacing the blinds and valance with side panel drapes instantly updated the room.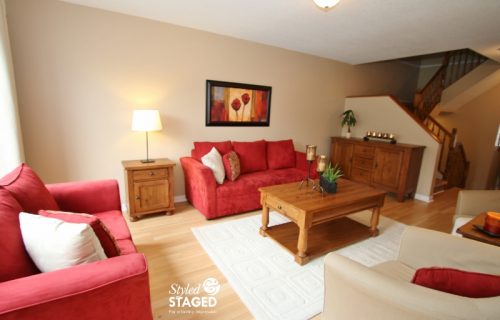 The little details of lamps, greenery, candles and an area rug made the room feel cozy and inviting.
Remove the Red Flags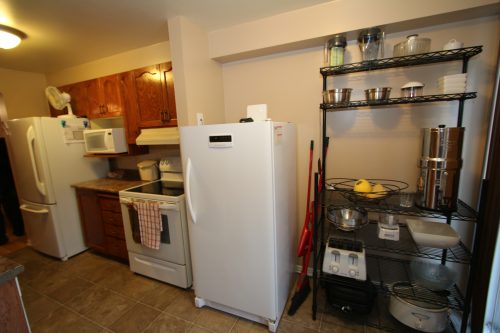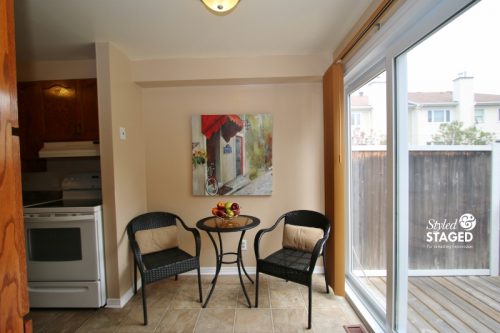 This kitchen has lots of cupboards but buyers would think that there wasn't enough storage because they had a big bakers rack.  The upright freezer also looked like a second fridge which might concern buyers at first glance.  Bringing in the outside bistro set showed buyers there is a big enough space to place a table.  Removing the tall items also allowed me to put artwork to add colour and interest.
Create an Atmosphere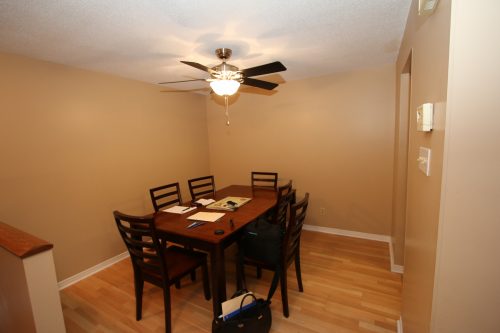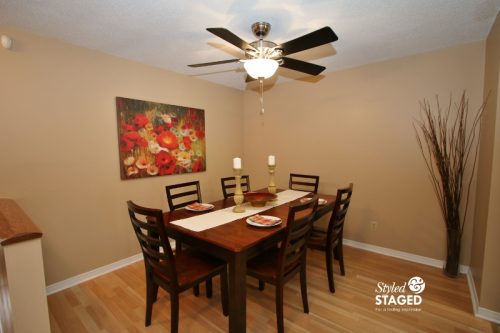 I always like to create an atmosphere that welcomes buyers into a room.  I like it when they can see themselves entertaining and enjoying the space with family and friends.  All I had to do was bring in artwork that flowed with the living room and set the table.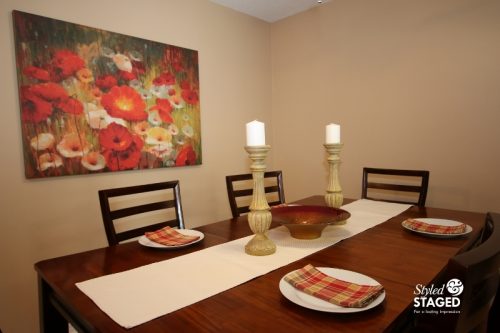 Drapes Make a Difference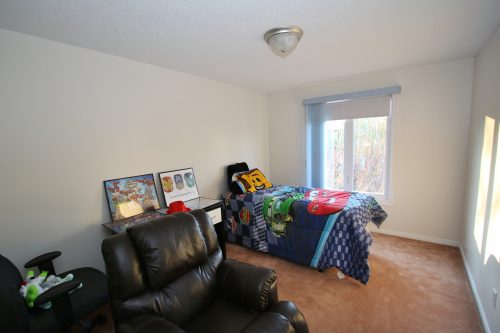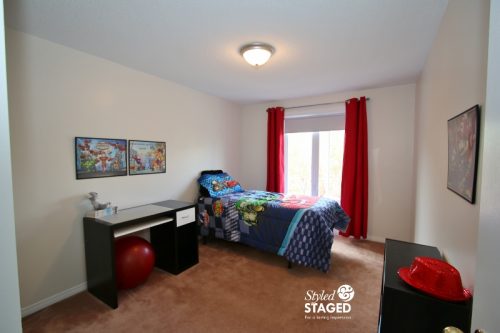 The red bold drapes add drama to the room and allowed us to incorporate even more red.  They framed posters for the kids to create perfect kid's art.  These frames can be bought at Walmart.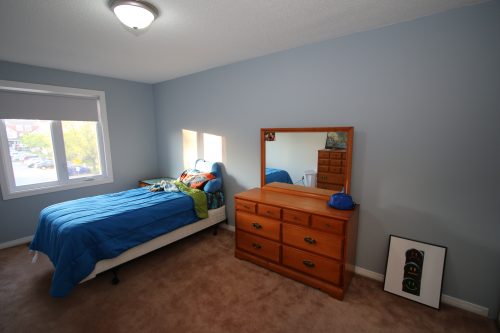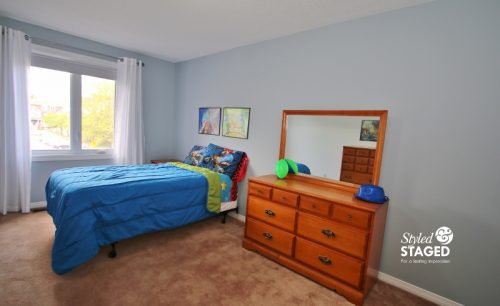 It's amazing how simple side panel drapes can just make a room feel more 'finished'. Windows also look so much bigger when the fabric is on the walls and not the actual window.