I seem to be staging a lot of bungalows lately and they are awesome. Sometimes, the problem is that homeowners spend all their time on the main floor (that is why they live in a bungalow) but then the lower level which is the same footage is often neglected.  That is fine if you don't need the space, but when selling your home, every square foot is added value to your property.  You need to showcase every area possible!!!!
Here is a perfect example of what I mean… The main level of the house was stunning since that is where they spend all their time.  The lower level was mainly used for occassional guests.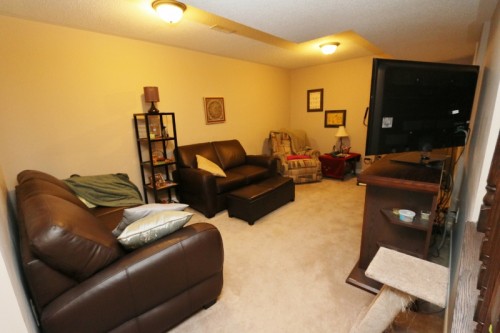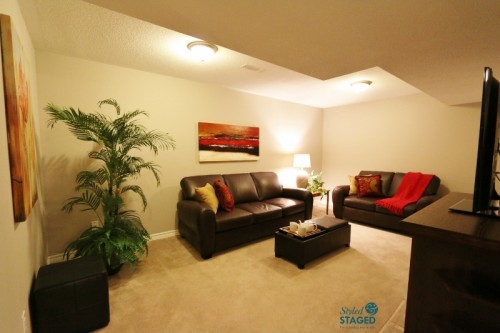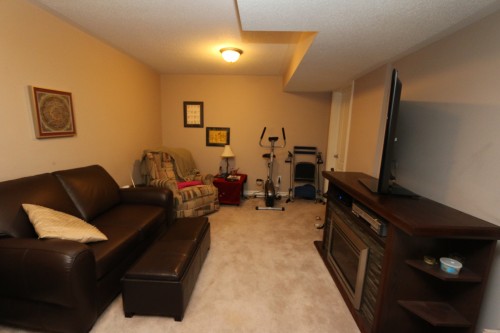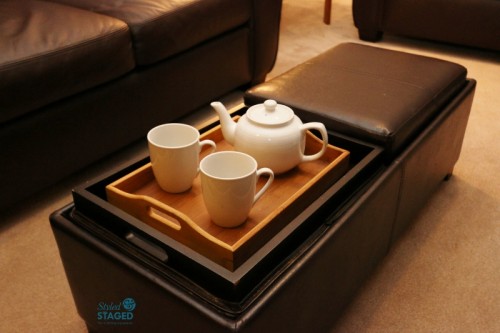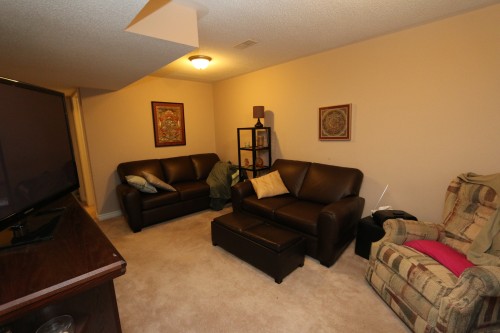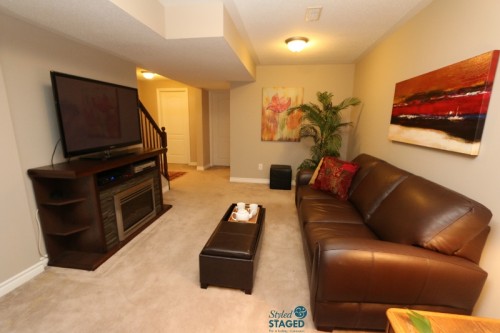 The lower level also had a great second bedroom.  Since the there is only one bedroom on the main floor I wanted the second bedroom to look just as good as the master bedroom to show the full potential to buyers.