As I've mentioned several times before, I often have to work within very tight time frames when Staging a house for various reasons.
I received a text message with a picture of this master bedroom from a Realtor asking me if I could work with this client's bedroom colour. The room had just been painted and we had to stage the house within a couple of days so there was no time to repaint.
I'm Always Up for the Challenge!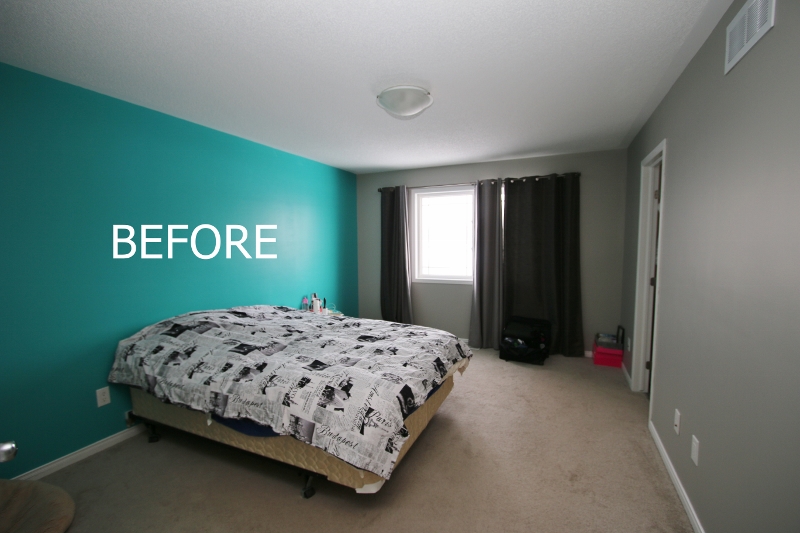 I took a deep breathe and quickly searched through my inventory to see how I could pull this room together in a hurry without asking the homeowner to paint to bold colour of the wall.
I knew if I brought in other complementary colours I could make it work!
Linens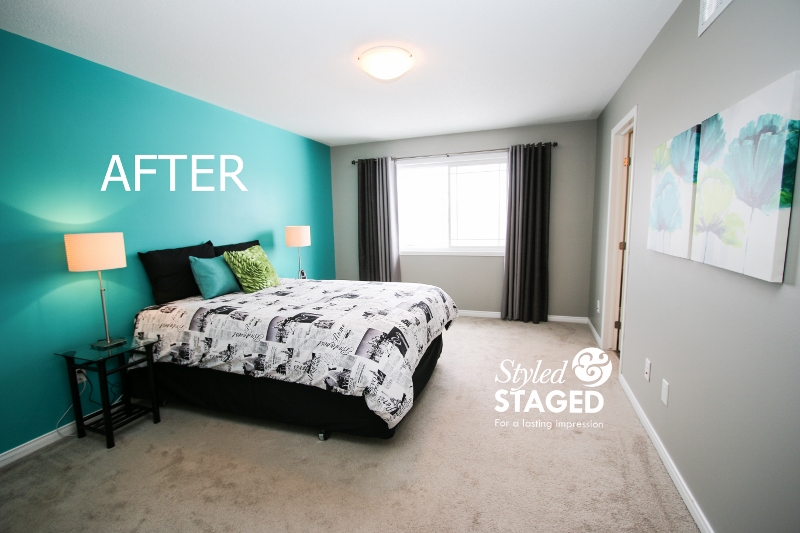 In order to keep costs down, I used the homeowner's duvet cover but I brought in a black bed skirt to cover the box spring, 2 black pillow shams and some bold accent cushions to break the colours up. Adding the black really gave the bed more impact. I also used their gray drapes.
Artwork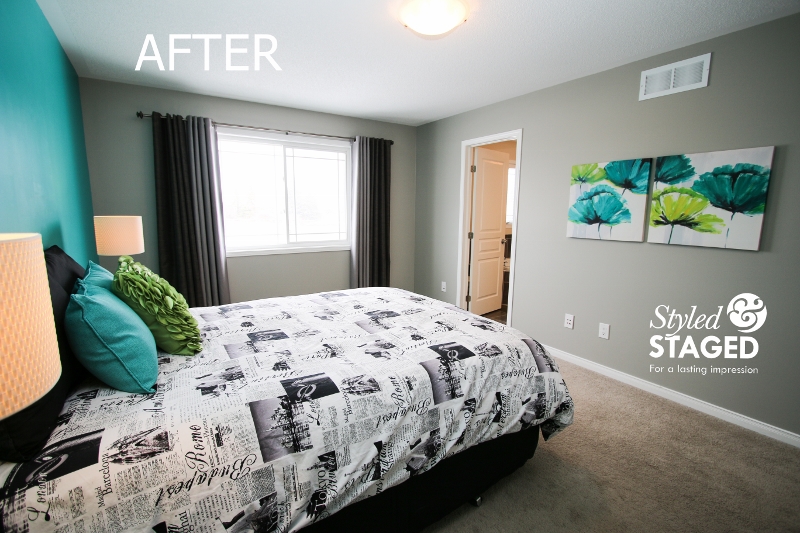 Since I have a HUGE selection of rental artwork, I was able to use these two floral pieces that had the same teal.  Hanging them on the gray wall helped add colour around the room so the feature teal wall didn't look so saturated.  The room also felt larger when the colour was dispersed. Notice the teal cushions are the same as the wall colour and the textured lime cushion is exactly like the lime flowers in the artwork. Adding in another colour gave the room more interest.  When I buy artwork for Stagings, I always buy the cushions and accessories at the same time.
Fill in the Pieces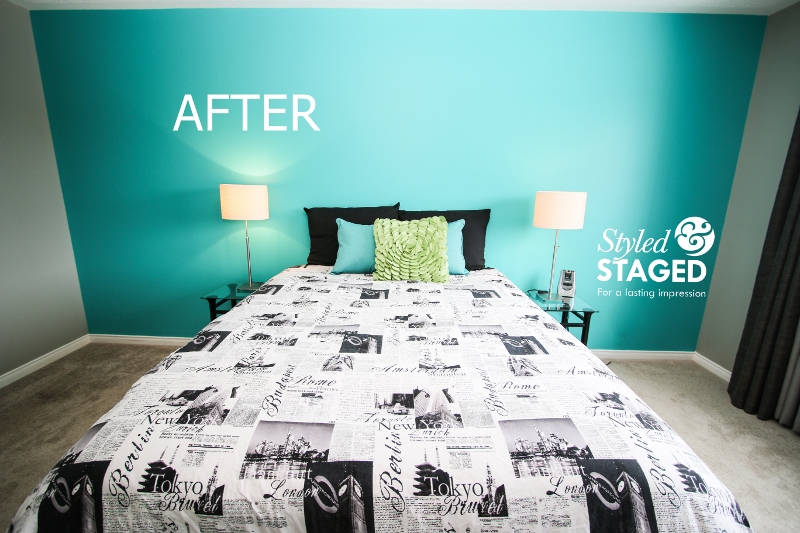 Since there was no other furniture in this room, I was able to dig up these 2 black and glass end tables from another room.  The modern lines worked perfectly in this room.  I brought in tall lamps to help fill in the space a bit.  The height of the lamps and the white shades also help break up the long wall.
I love being able to transform a room with a few props in a couple hours.  Mission accomplished!