As a society we are all working crazy long hours and we are trying to get some balance back into our lives.  We are gravitating towards the natural elements for comfort and ease.  We are trying to create the feeling of being at the cottage in our city homes.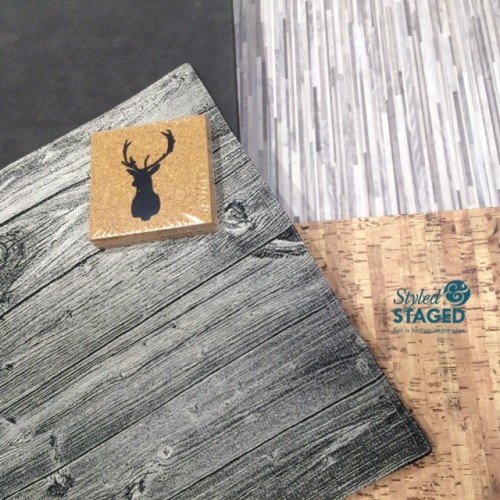 Here is an assortment of placemats I found in Quebec. Some of them are vinyl and some are cloth for practicality, but they look so real. They would look amazing on a modern glass and steel table. Notice the cork coasters made out of cork with the deer.  This is another big trend.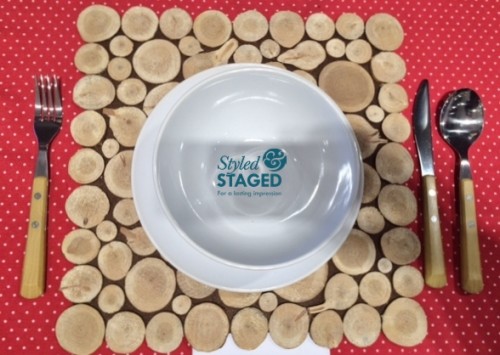 This placemat is made out of wood slices. They add so much texture and natural beauty. Even the handles on the silverware was made out of wood.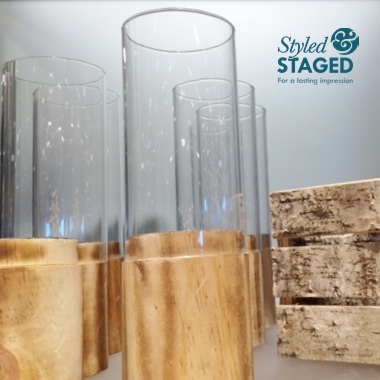 These large wooden candle base with glass cylinders are the perfect blend for a current look.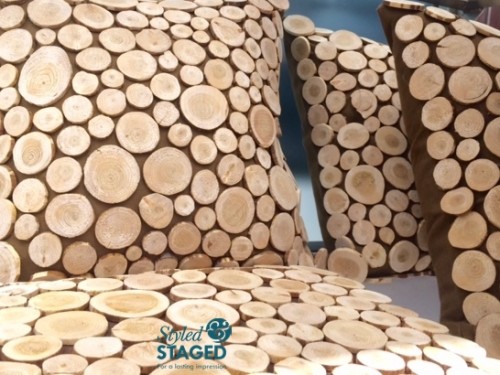 These pillows with real wood slices sewn on would certainly not be comfortable to lean against but they would really make a nice focal point on an occasional chair.
All these products can be found at Simon retail.