I absolutely love adding fresh flowers in the houses that I Stage since they add such beautiful colours and life to any room.  They just make me happy.
When selling your home, it's nice to have a fresh bouquet on the dining table, the kitchen counter or the even at the foyer to greet buyers as they walk into the house. It doesn't have to be a large bouquet.  Sometimes a simple flower in a vase on the bedroom night side table or bathroom vanity is 'just enough'. It makes the rooms feel fresh.
When Staging your home, even the flowers have to be 'just' right.  You don't want anything to be distracting!
If a homeowner wants to have fresh flowers, I prefer to buy them on their behalf to make sure they buy the right colours and even the right type of flowers.  Some flowers are much more formal than others.  Some are very contemporary, while others are more traditional.  It's important to buy the 'right' flower for each setting.
Flowers are like the jewelry to an outfit.  They all have to work together.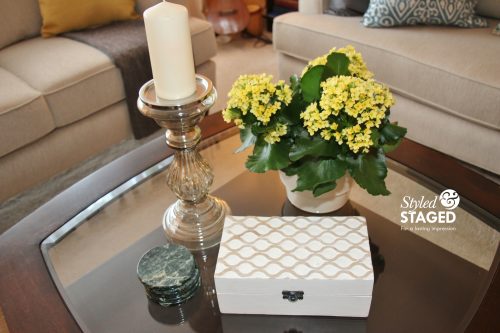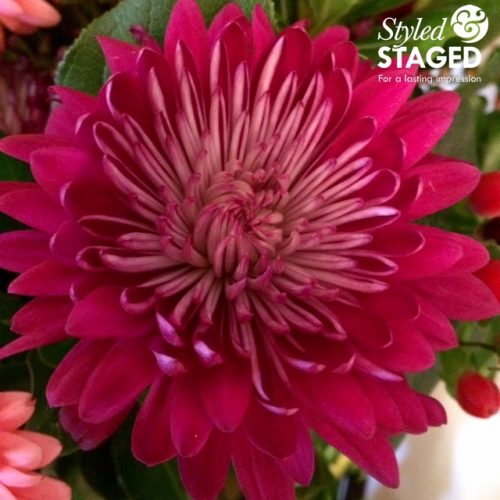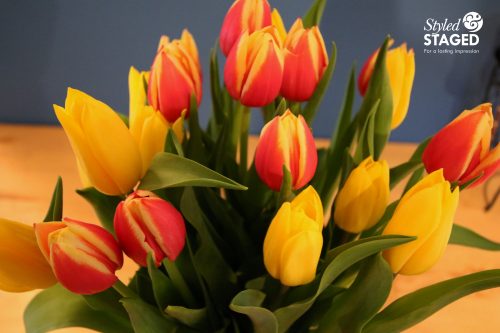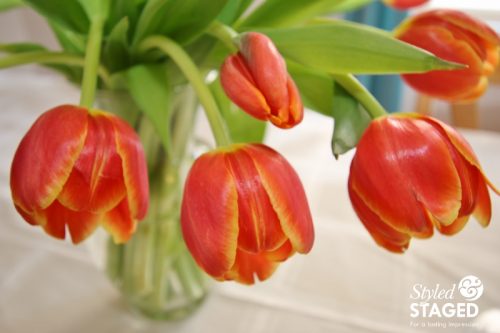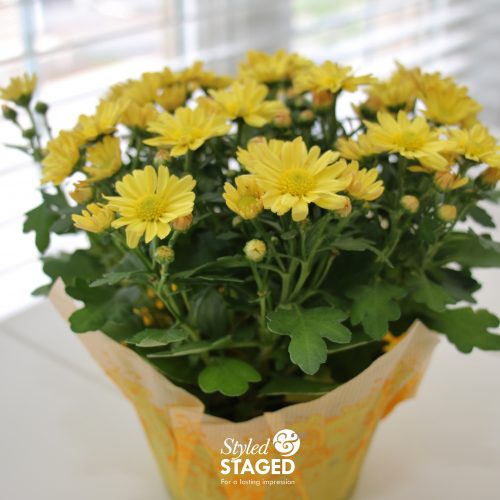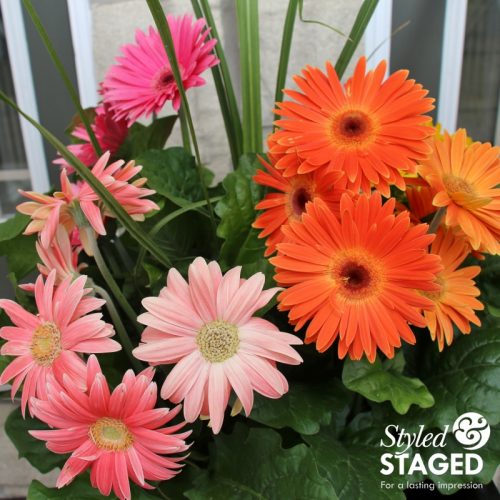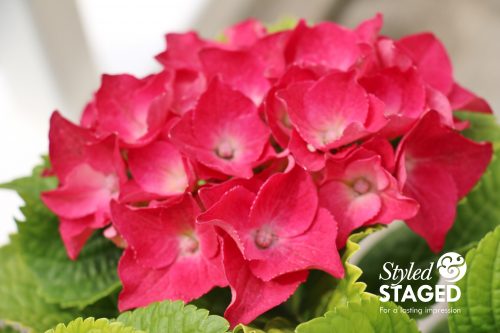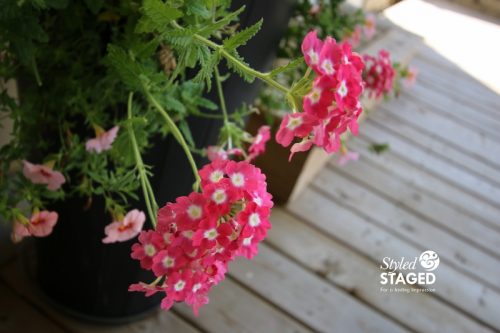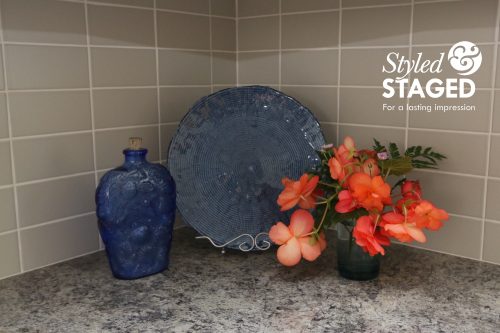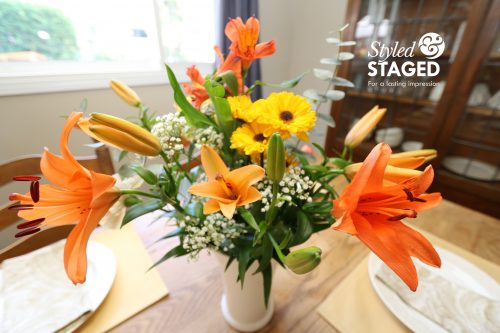 Casual or Formal?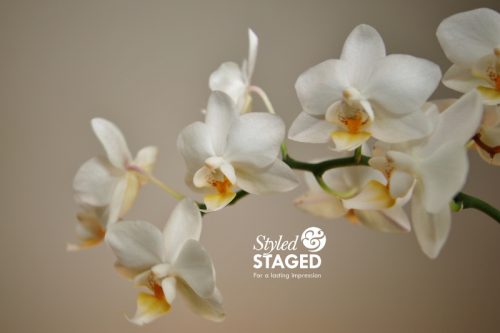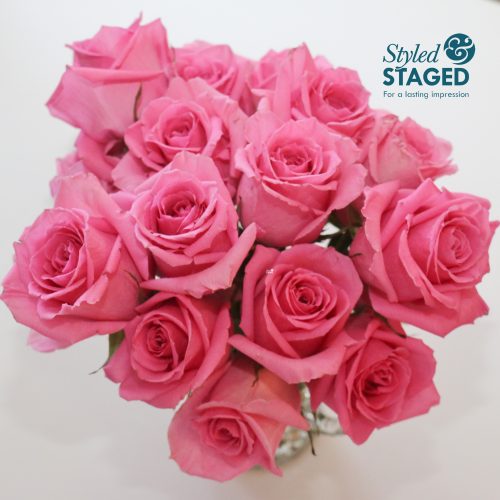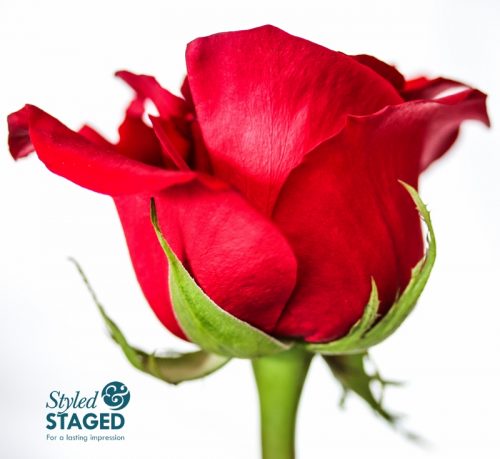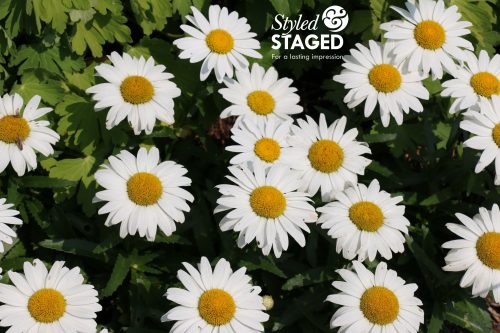 If you struggle with buying flowers, it's always easier to buy one type of flower or at least one colour of flower for the most impact.  You can't go wrong.
If there isn't enough time or the budget to get fresh flowers, I often cut large Hosta leaves or branches with greenery and put them in a vase.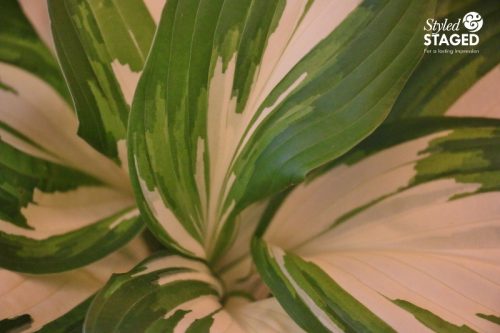 Making sure the flowers are in the proper vessel (vase, basket, urn, jug etc.) is another whole topic!