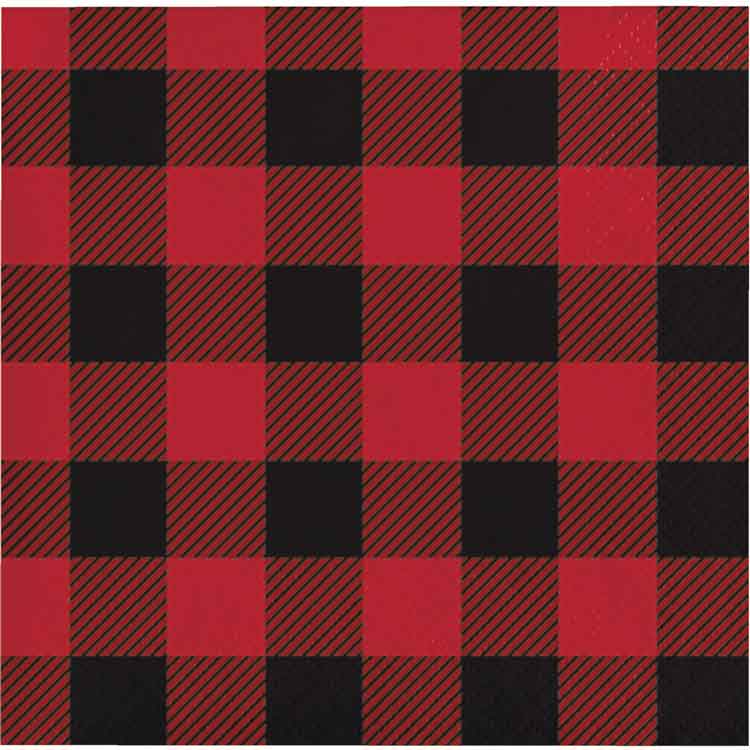 A BRIEF HISTORY OF BUFFALO PLAID
Where exactly did the buffalo plaid phenomenon come from? When it comes to the classic red and black buffalo plaid, it seems this pattern has prevailed for a very long time.
Buffalo plaid originated from none other than Woolrich Woolen Mills. The company began producing the Buffalo Check shirt around 1850, which means we've been rocking this plaid for over 150 years. At its inception, the shirt was an instant hit with workers and outdoorsmen braving the elements and has been in the Woolrich line ever since. Legend has it that Woolrich's designer of the distinctive style owned a herd of buffalo and that's how it got its name.

Pale Morning Media
You will see the red and black, white and black and more recently the gray and white combination. I love them all but I find the gray and white and the black and white easier to incorporate in decor year round. I associate the red and black more with Christmas and winter but that's just my opinion. I love getting cozy in a red and black flannel shirt on a cold day .
Plaids add such a punch of colour to your table.
The bold red and black runner adds instant colour to a table setting. It definitely gives a cheery vibe. Yes, you can mix and match your plaids 🙂 I like this combination of the two classic plaids and then the fun plaid dishes. They help tie all the colours together.
The black and white plaid is very versatile even though it's a bold pattern. I used it at Thanksgiving as well. I always feel like I'm at a cabin when I see this combo. The black and white certainly grabs your attention in any setting. Since they are neutral colours, you can add just about any complementary colour to them.
I personally use the gray and white plaid in my house all year long since it blends in with my decor. It's appropriate for all seasons/occasions but it's not the true 'buffalo' plaid that was originally only the red and black. If you prefer a softer, more subdued look, but still want to join in the 'Buffalo Plaid' trend, this might be a better choice for you.
Adding 'buffalo plaid' cushions, throw blankets, floor mats, tea towels, etc. is a fun way to add personality to your home all year long. If the pattern has been around since the 1800's, you know it's going to stay in style in our lifetime!
Find a colour of p laid that works for you, and love your home!