Every year there are different trendy colours for the holidays.  It can be very expensive to try to change every year.  I always suggest using clear glass vessels for your decorations so it's one less thing to have to change and you can use the glass all year long.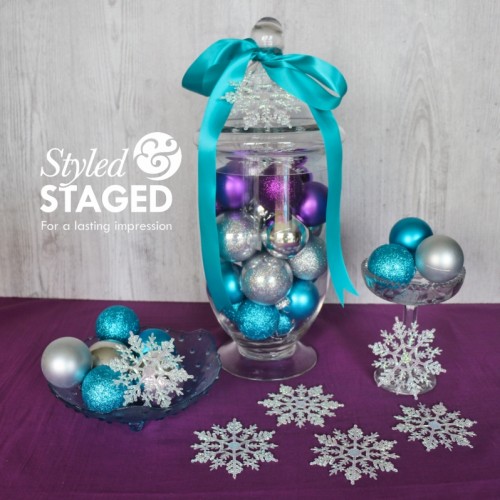 This is a lively and vibrant colour combination for those who like a change. This concept could actually be done with any colour combination. Choose colours that suite your home décor and style.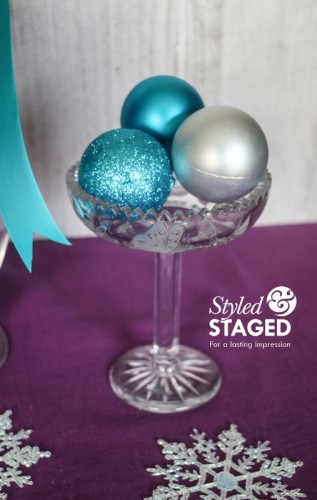 Although these are modern colours I love how good they look in my grandmas old candy pedestal dish.  I have fun mixing the old with the new.  For me, Christmas is all about family and honouring the ones who are no longer with us. I think Grandma would love seeing a turquoise ornament in her dish <3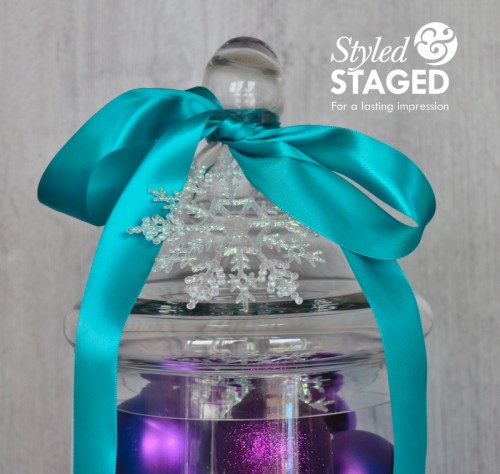 Ribbon is the cheapest and easiest way to tie colour combinations together.  Notice how the snowflakes from the Dollar Store keep reoccurring in the vignette.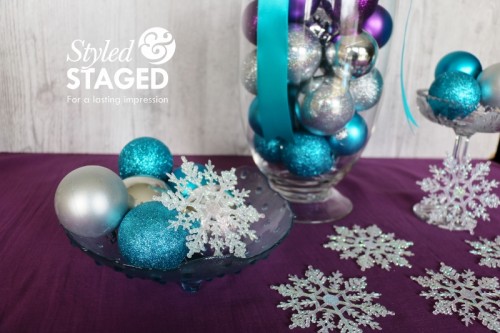 I like to put groupings of three together so I added this low turquoise dish and filled it with more ornaments.  It also gave another height for interest.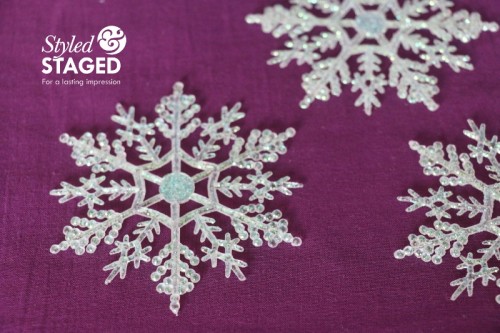 I felt like we were having a purple blizzard.
Hug Your Home…