Here are two very typical kids bedrooms.  Lots of colour and lots of stuff!!!!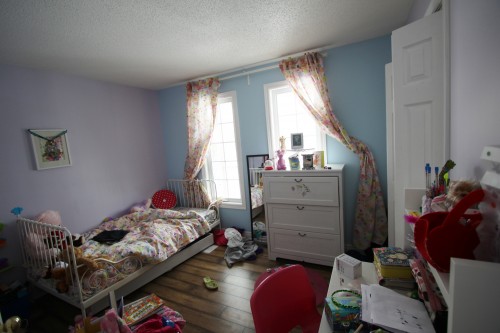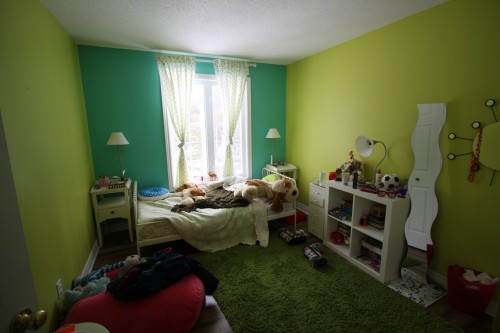 When staging your home you usually want to paint the walls a neutral colour that will appeal to the masses or ties in with fixed items like stone, tile, flooring etc.
It's impossible to predict what colour to paint kid's rooms since you have no idea the gender, age or even use of the bedroom.  My suggestion for kids room is to just de-clutter, depersonalize and make sure the walls are at least in good shape.  The most important thing is that buyers can actually see the size and shape of the room.  Moving can be extremely stressful for kids if they don't understand what's going on.  Changing their rooms the least amount possible can really help in the transition.  When selling, focus on the main rooms first.