Tuesday Transformations – 6 Simple Fixes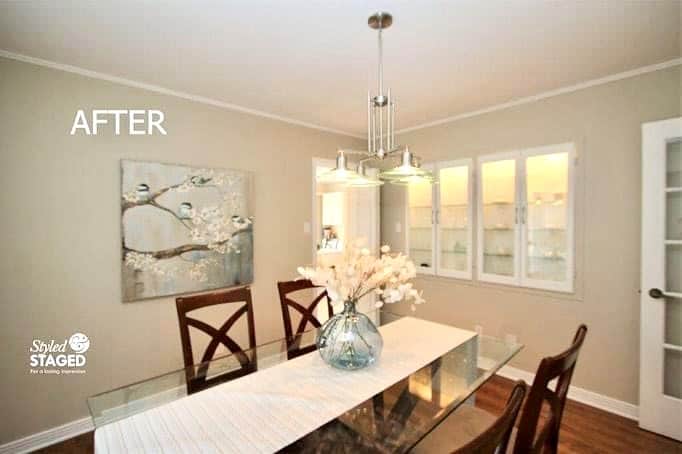 This Staging was quickly transformed using 6 simple tips that you can try in your own home.
Remove heavy valances and drapes, In this case the neighbours were were RIGHT beside them, so we kept the shears for privacy.
Painting out the dark wood built-in china cabinet white not only brightened the room, but it is also more versatile for any other wood in the room.
Fewer but larger accessories give a lot of impact. Have something with drama for all the other times when you're not actually sitting at the table makes the room inviting.
Adding metal artwork is a great way to fill wall space without competing with other large artwork.
Adding a runner to a glass table helps define the space and it's more modern than a table cloth.
Ideally, I would have liked to replace the light fixture but the homeowner loved it so it was not changed.