When selling your house you always want to showcase the best features as well as think of the season that you are selling your home.  In this case, the backyard was private and beautifully landscaped.  The homeowners had a gazebo directly off the family room.  In the summer this extended their living space and protected them from the sun. However, now that the colder weather is here it's more important that buyers can see the lovely back yard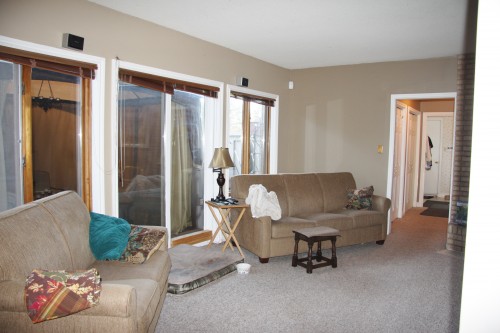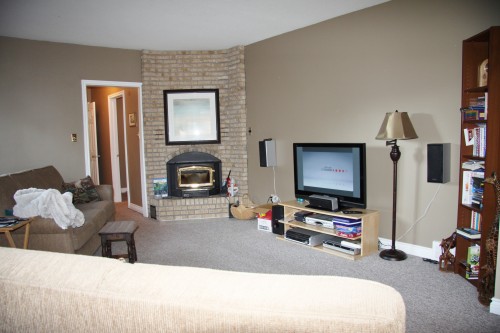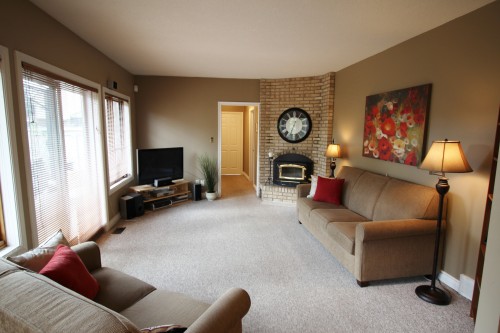 The homeowner painted almost the entire main floor this warm beige.  It's ideal for re-sale.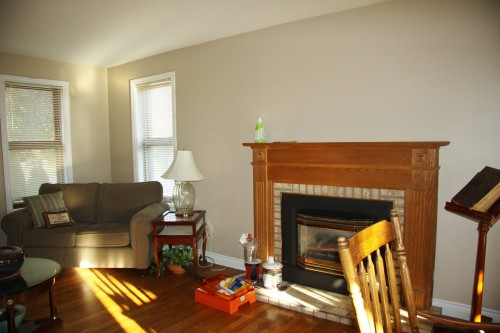 When you have a large room it's important to define different sections so it doesn't look like furniture is just 'floating' in the room. The easiest way to achieve this is with an area rug.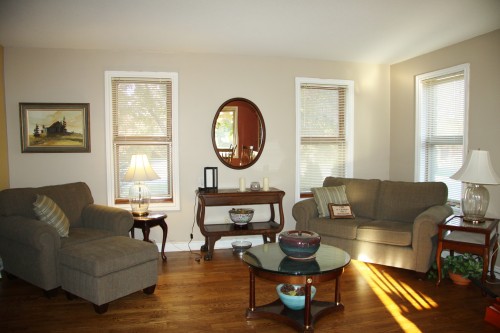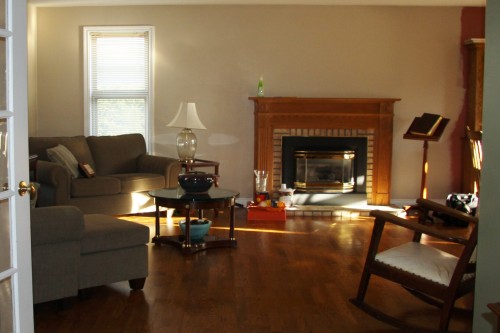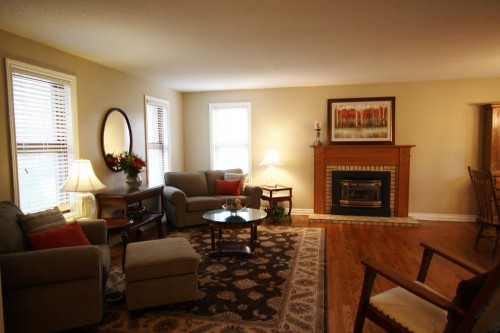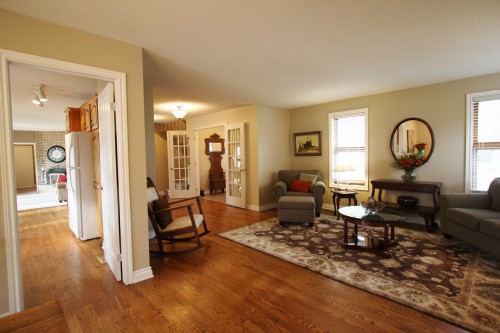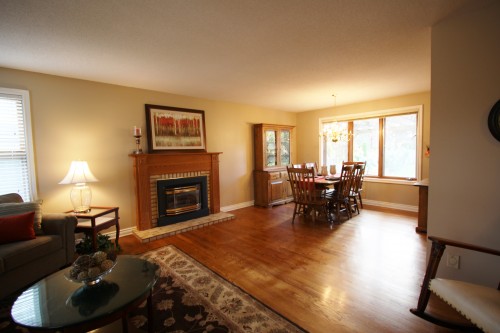 This is a very typical teenage bedroom.  It's great that they have a space to express themselves and have all their very personal stuff around them but it's not ideal for staging.  Buyers walk in and immediately get worried about the condition of the walls with all the nails, shelves, tape etc.