Staging homes that are between 25-45 years old that have NOT be renovated can be tricky.  When all the bathrooms, kitchen and flooring are original it's hard to know where to start and finish.  It can be risky and expensive to start renovations to sell unless you really know what you're doing since you have to predict what the buyers are going to want.  It's also very hard to live through renovations that someone else will get to enjoy. We always have to consider timelines (you don't want to miss the Spring market), budgets and ability of the homeowners.  The one thing that has been reported over and over again is that you will receive 100% of your return on is a freshly painted house. Having said that….the paint job has to be really good or it can actually cost you money if it's not done properly.
The homeowners loved their coloured rooms.  Every room was a bright blue, yellow, mauve or hot pink.  The realtor chose a paint colour and started to have the house painted before I joined in on the planning and staging process. When I got there, most of the rooms were already painted gray.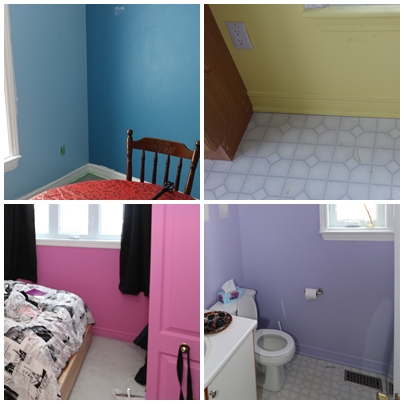 This single home had a huge transformation in a very short time period getting it ready to sell.  Almost all the rooms and trim were professionally painted in a soft gray with white trim to complement the gray carpet and flooring. Even though the buyers will most likely replace all the flooring, the house is at least move-in ready and clean. Even the carpets had a good shampoo.  One easy way to update the house cosmetically is by decorating it in the current colour schemes.  Because I staged the house in the current trendy colours, buyers will be able to see the potential in the house if they want to do their own renovations.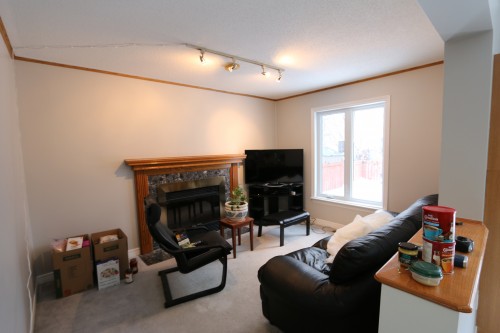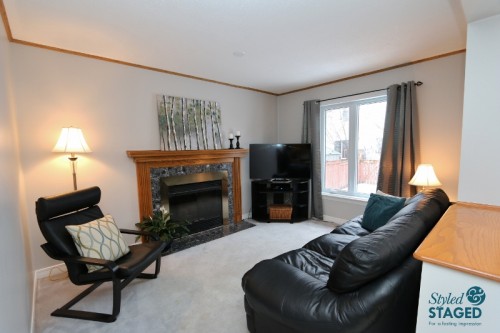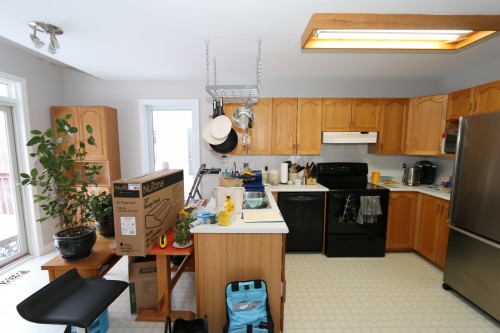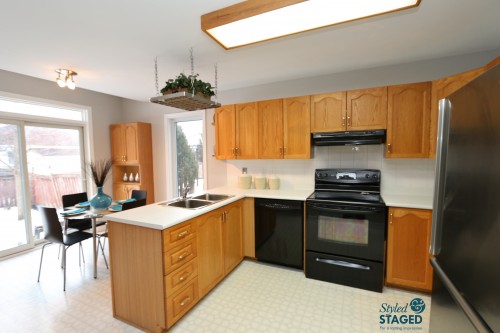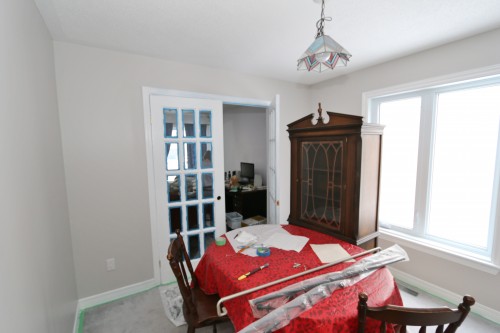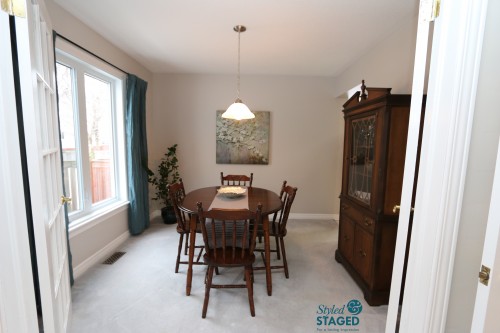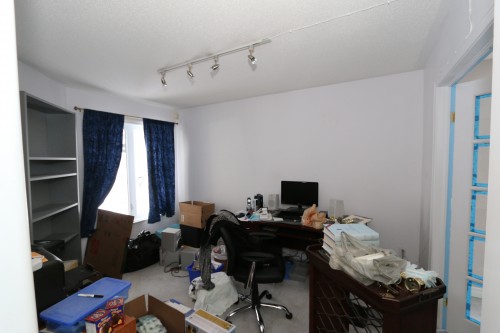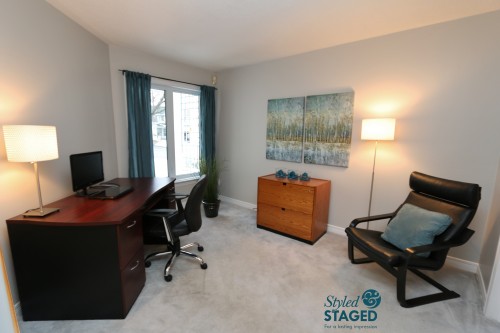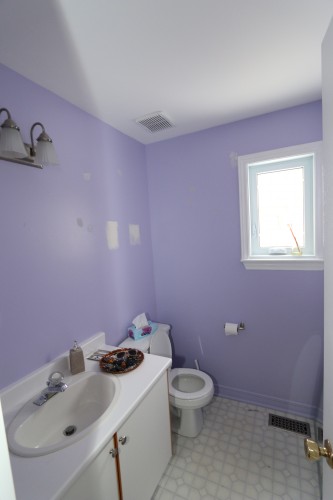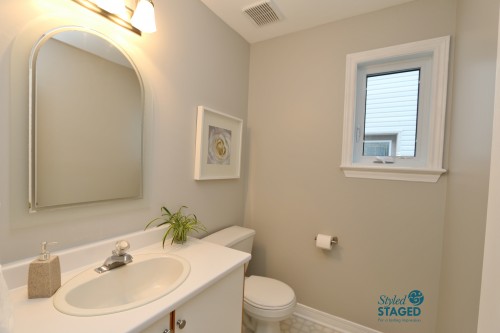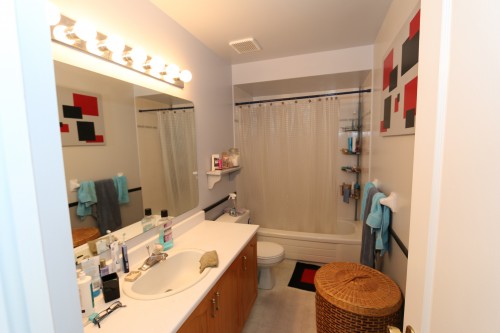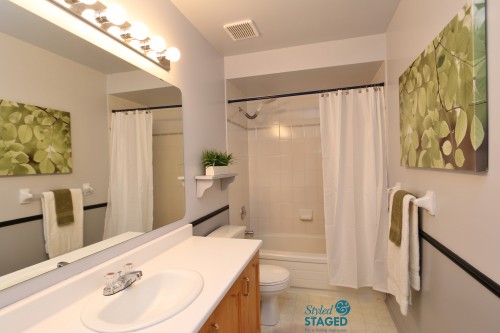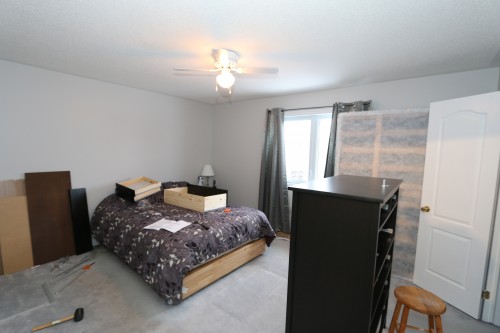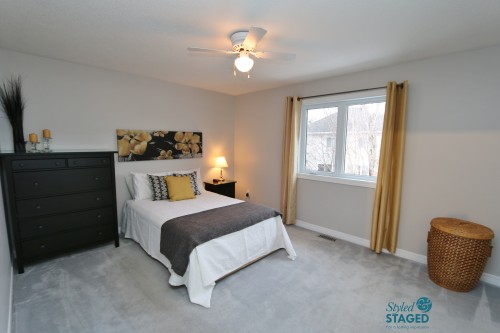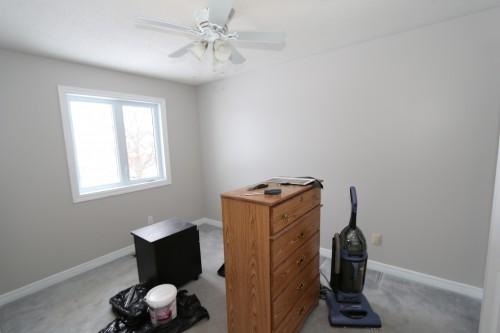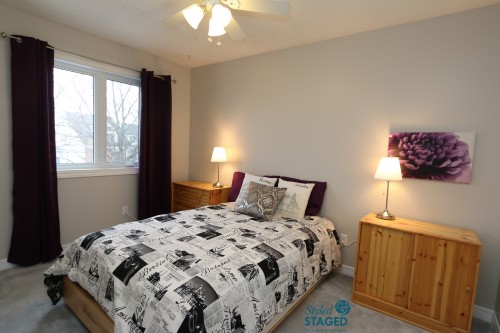 It was amazing how much bigger the house felt and looked in the same light gray throughout, compared to when it was all different colours.