As soon as you open the front door of a house, you make an instant impression of what the rest of the house is going to be like.  You only get that one first impression!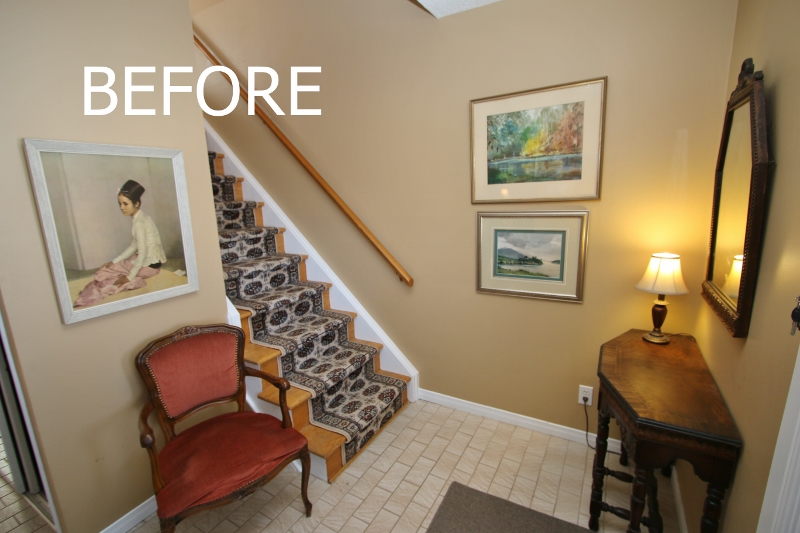 Although this foyer was lovely, I felt it needed to be more neutral for buyers.  The tile and the paint colour were already nice and neutral, so I didn't want buyers to be limited by the colours of the runner on the stairs.  Buyers want move-in ready houses.
New Runner on Stairs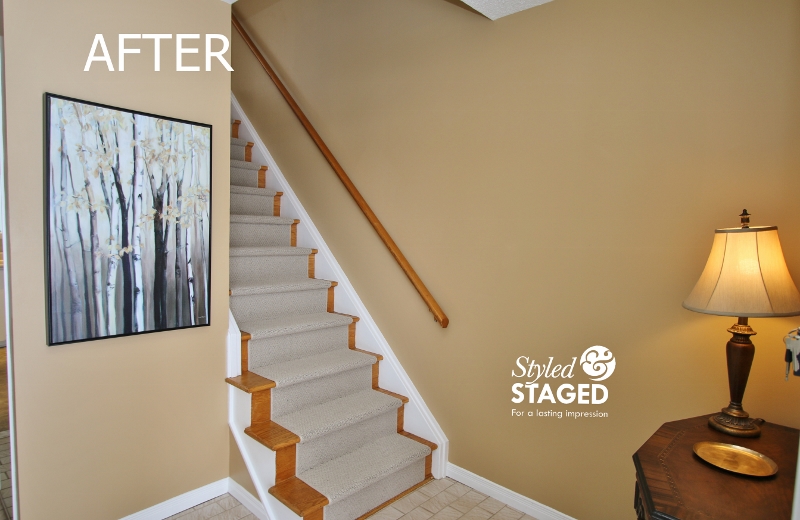 Buyers will love the brand new fresh carpet on the stairs that blend with the floor tiles.  If they like the tile, they will like the runner.  We didn't add any new colours.
Open up the Space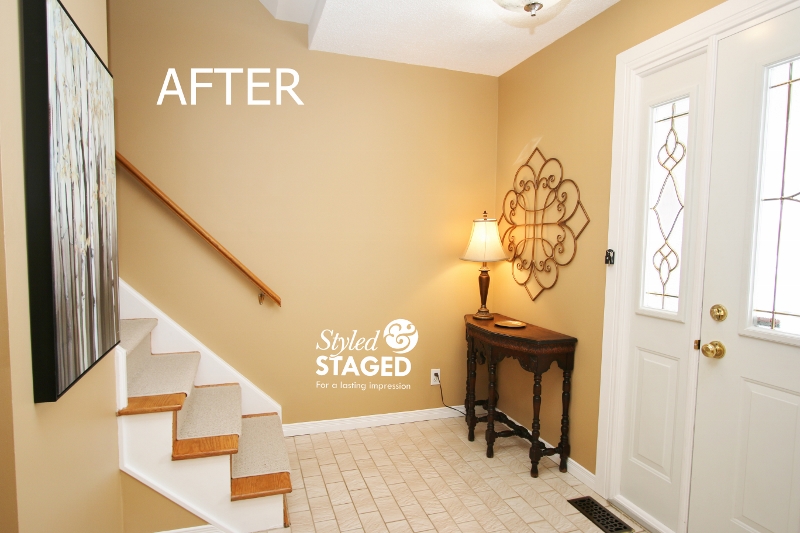 The goal is to bring in as much traffic as possible so we want there to be enough room for multiple buyers at open houses etc.  Removing some furniture and simplifying the artwork opened up the space and made if look and feel bigger.