When trying to sell your home in the colder months (especially here in Canada) it's important to stage your house with cozy textures and warm colours.  You have a psychological reaction the instant you walk into a house whether you realize it or not.   This homeowner had just painted his whole house white thinking he was doing the 'right' thing to keep it neutral for selling.  White walls are not inviting and don't look good in photos.  Styled & Staged had to bring in lots of inventory for an instant transformation.
My job is to give the home owners a list of things to do in every single room.  Then together we prioritize what needs to be done based on THEIR budget, time frame and ability.  Remember, this is NOT decorating – it's staging  for re-sale.  The family room and the kitchen are the heart of the home so I knew this area was a priority!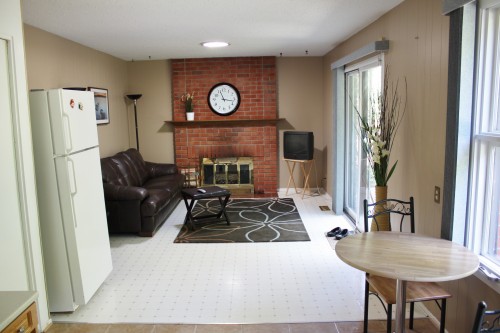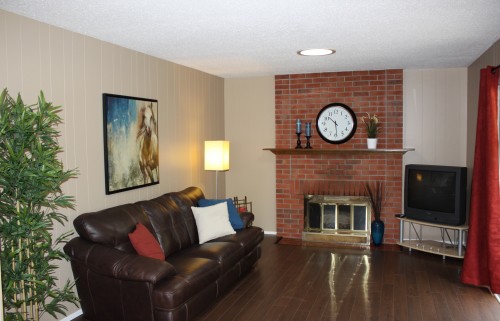 The homeowner agreed to replace the family room floor which made a huge difference!  Removing the 2nd fridge was the first thing that had to go.  Since the fireplace is the focal point of the room I needed to accessorize around it's colour scheme.  Replacing the outdated blinds on the window with rich textured drape panels make the fireplace look better.  Drapes with grommets are ideal for sliding doors since they slide so easily.
Bringing the larger TV from the 'formal' living room into this room was also better for the flow of the house.  Renting larger artwork, accessories and toss cushions pulled the colour scheme together.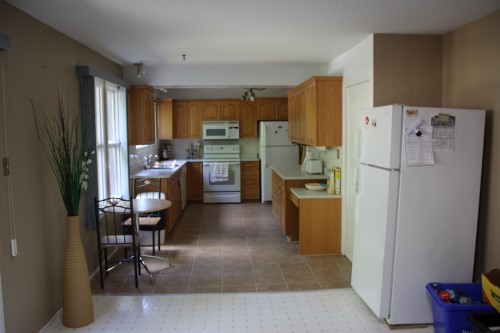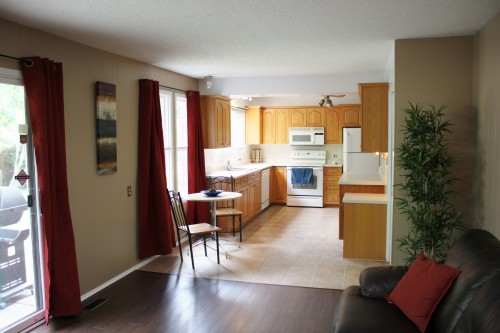 Just adding the matching drapes in the eat-in kitchen area and some splashes of colour through artwork and accessories blend the two rooms together nicely.
Living/Dining rooms are usually the first two rooms that you see when you enter a home so the first impression is equally important.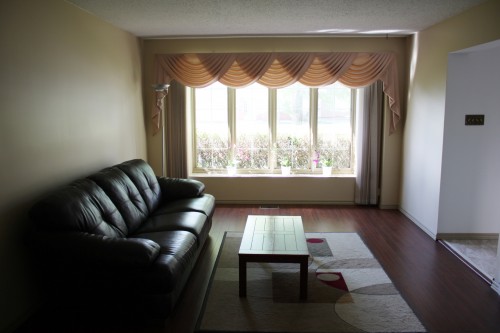 This living room was basically empty and the drapery treatment was very dated.  This house is geared for a younger family so we needed to bring it up to date with accessories from Styled & Staged.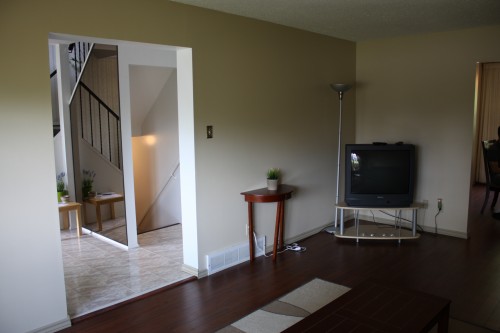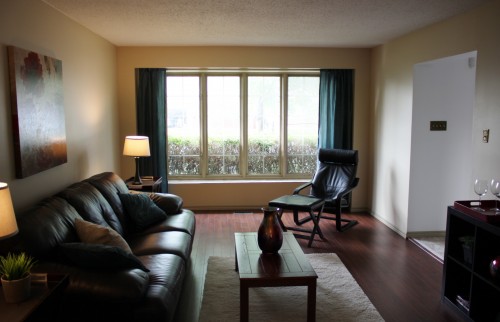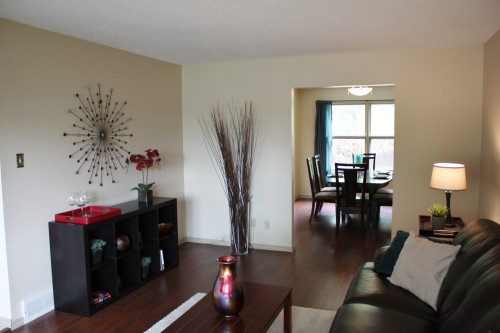 Since all the rooms flow into each other it was important to keep the teal, cream and brick/red colour scheme for a co-hessive look.  Replacing the drapes gave an instant boost.  Adding more seating, softer lamps and gave the room interest.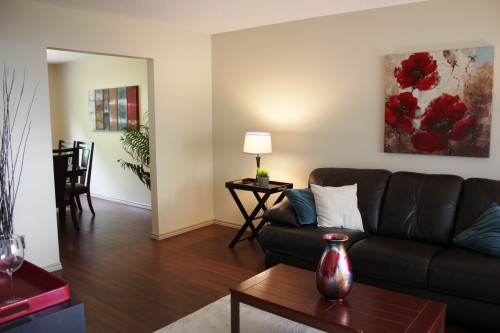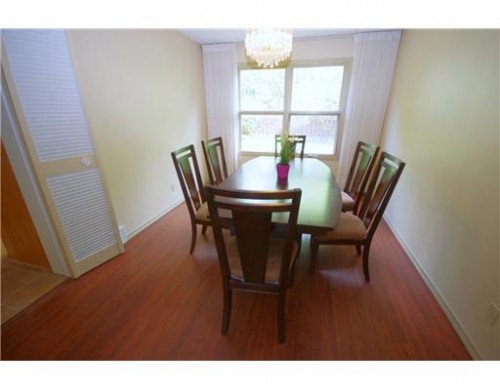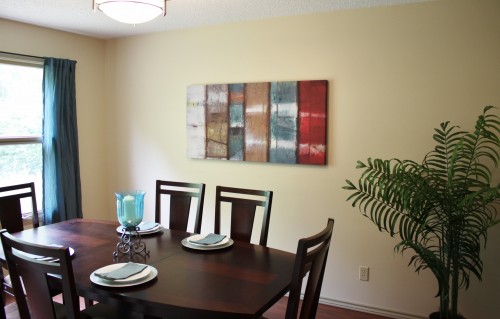 Adding the same drape panels from the living room give balance to the two ends of the rooms and give the previously white room a pop of colour.  Now buyers can imagine themselves entertaining in this room.