Staging an empty house can be a real challenge because of the incurred costs. You can rent furniture monthly from certain rental stores but then you still need to dress the beds, add artwork, lamps and accessories. Having a mattress without anything on it doesn't do anything except show the scale of the room for buyers.
When Styled & Staged was called in to stage a very sparsely furnished house I was worried about how I was going to make it work within a budget.  I was SOOOOOO happy and relieved when the homeowner told me that this was an investment property for him and I could take whatever I wanted from his own house to stage this one. This however, took a lot more work trying to coordinate all his furniture (that was in another house) as well as my rental inventory. I was only going by photos that he sent me from furniture pieces in his house.  I couldn't tell the scale so it was nerve wracking for me..  It was necessary to have a moving company move everything between the two houses plus set everything up.  They also helped me unload all my inventory which was awesome!  There was a lot of pressure on me to make sure I had EVERYTHING to furnish and style an entire house in one morning. There were no second chance since we only had the truck for 3 hours. It's all the behind the scenes work, that makes it possible.
This bungalow with a loft was designed for baby boomers so I wanted to stage and style it accordingly.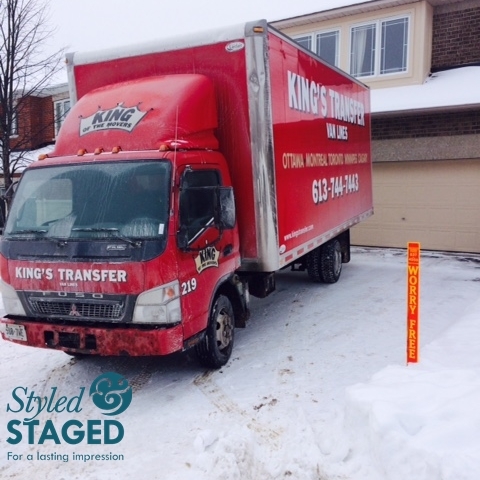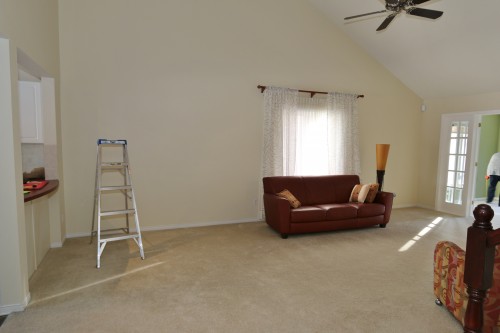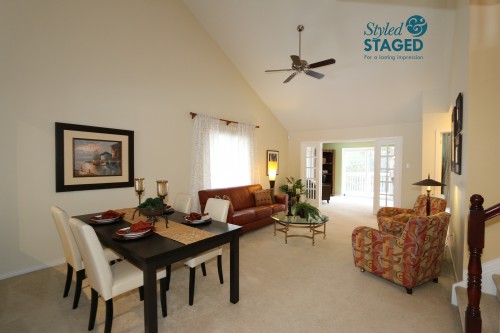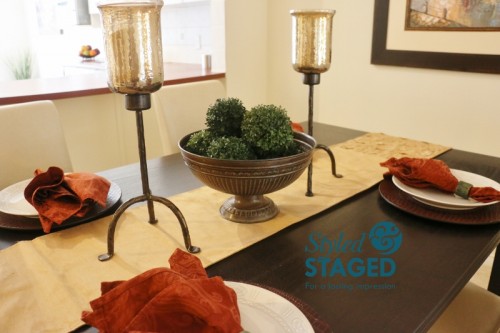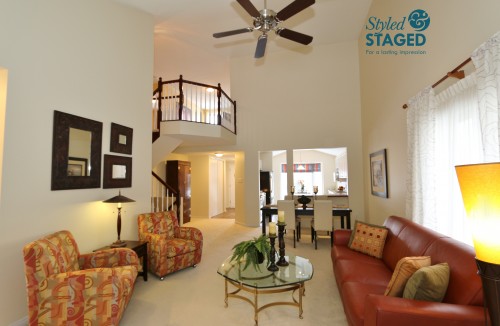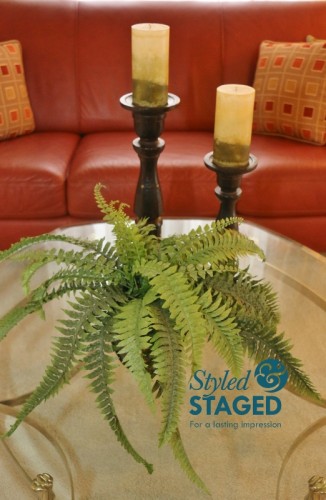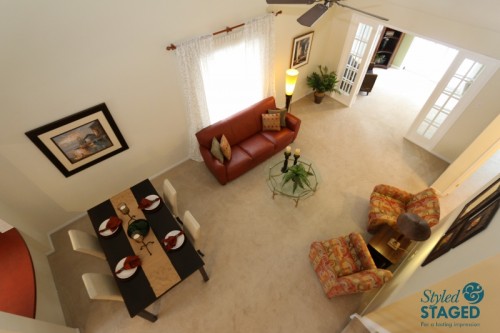 The back room only had an empty TV stand but as soon as I walked into it, I saw the potential.  If I owned this house, I would spend all my time right here.  I love the trees and privacy of the deck.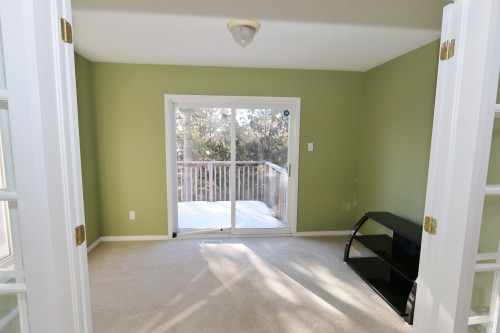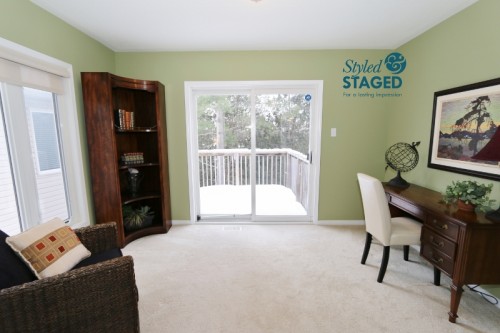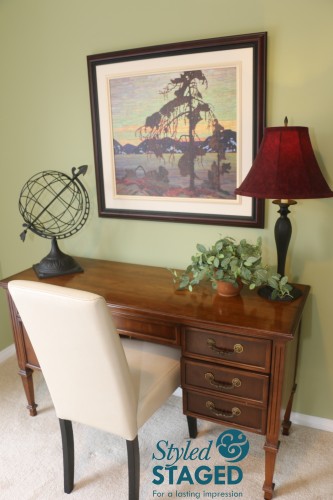 Kitchens are extremely important when selling your house.  They have to be spotless and inviting.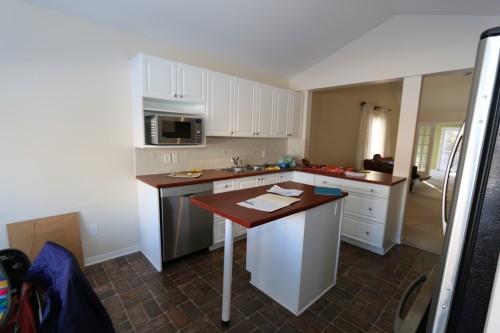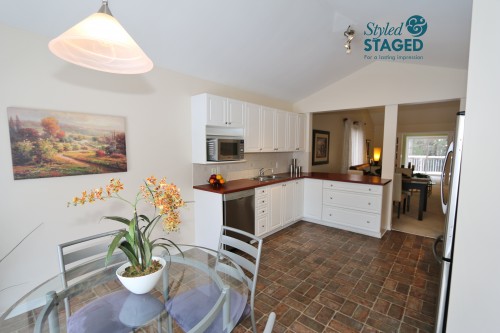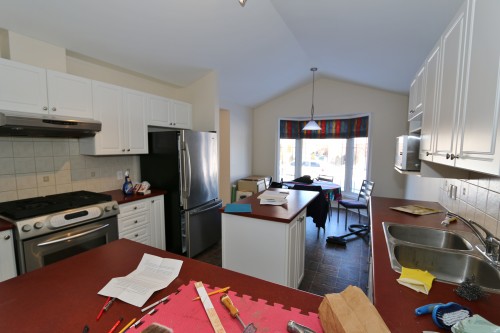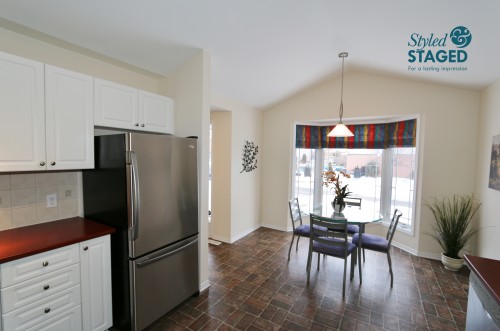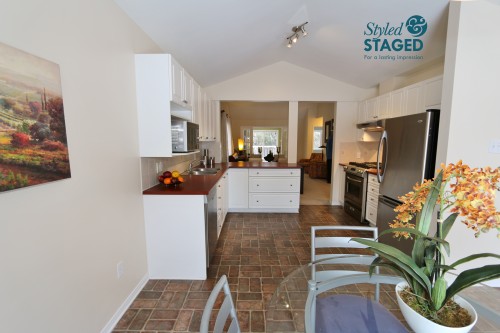 The guest room on the main floor was a blank empty canvas for me to work with.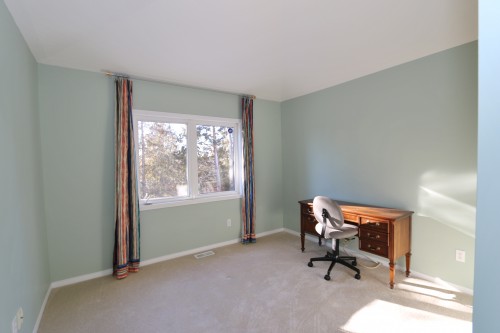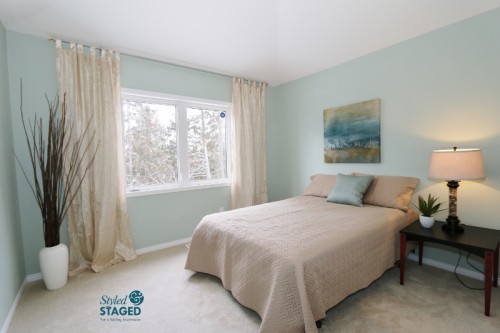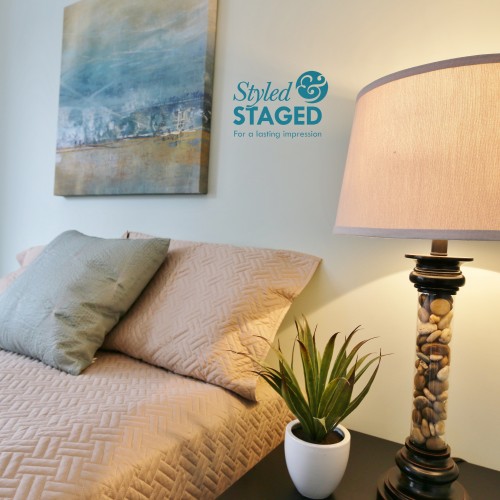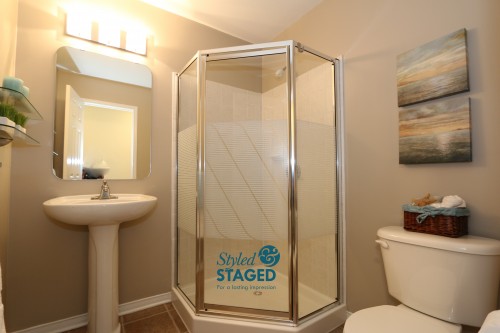 Master Bedrooms and en-suites are so important for buyers.  You really want to make it feel like a 'retreat' at the end of the day.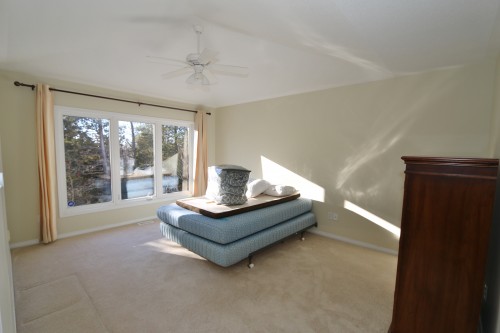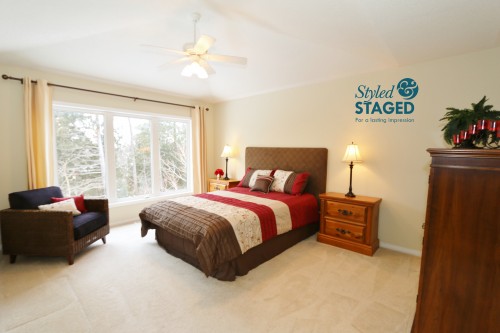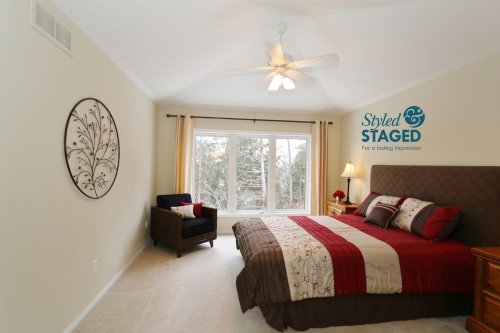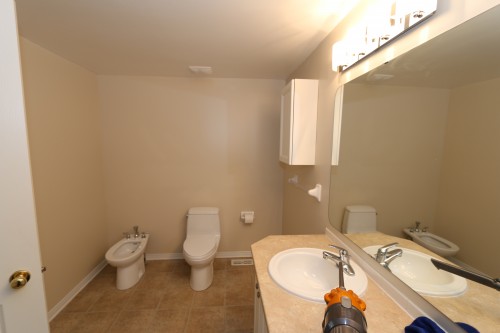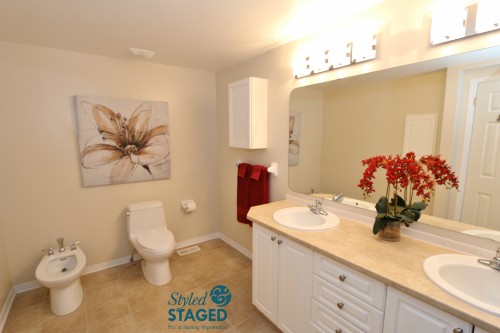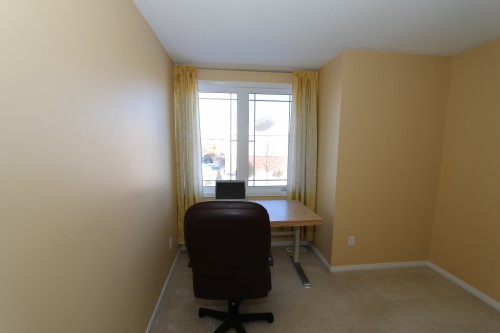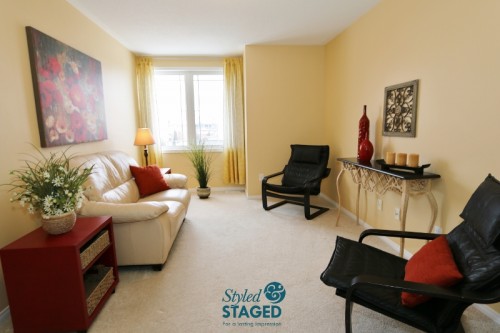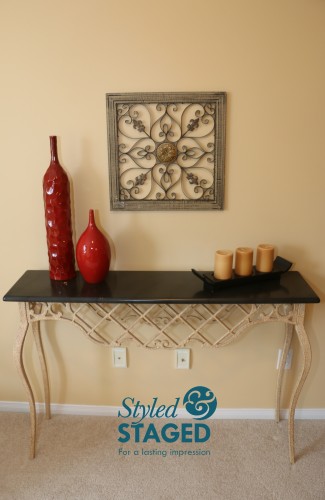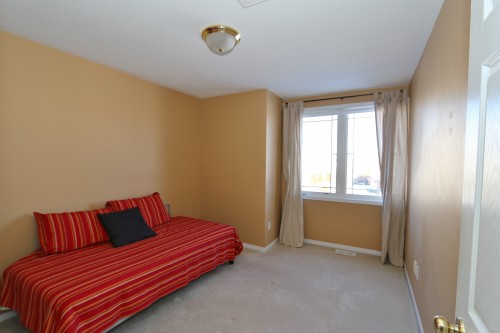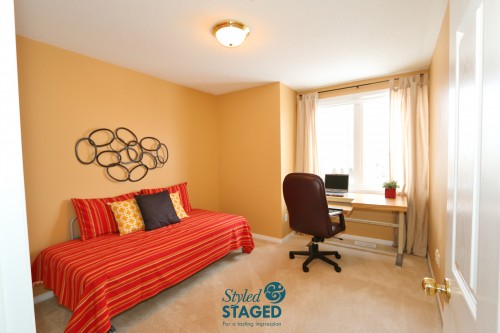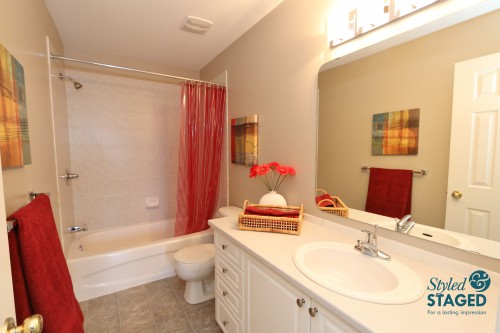 I can't thank the homeowner enough for trusting me to do whatever I needed to do.  He was willing to let me use the furniture in his own house and pay for the rental truck. It was such a great experience. Let's sell this house!!!!!!