This country home nestled in the woods has a lot of charm.  I can just imagine the family all cuddled up on this huge U shape sectional sofa by the fire watching TV in the winter.  However they are selling their house so I wanted buyers to see the beautiful wood floors, large windows and fireplace.  These are the things that they are actually buying.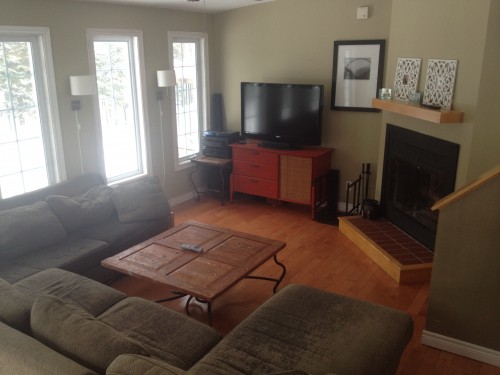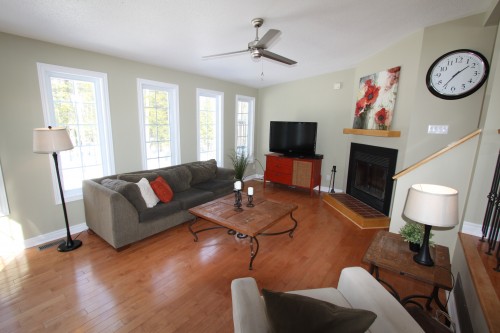 Simply taking the sectional apart and only using the largest piece really opened up the room to showcase the beautiful wood floors.  They already hand the ivory chair in another room.  Styled & Staged brought in some rental accessories to highlight certain features.  Now the fireplace is the focal point more than the TV area.  The windows are also exposed more to show off the beautiful scenery.  The homeowners also painted the entire room the same shade of the green that was in the kitchen/dining areas.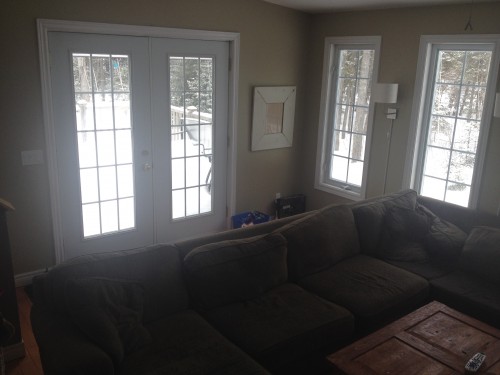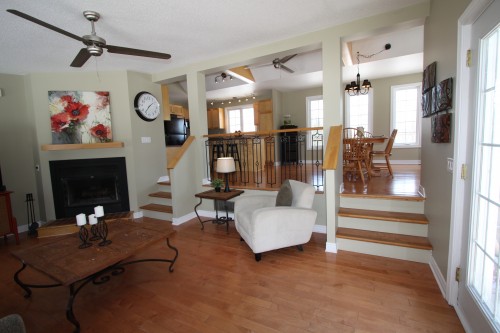 Now you can easily use both stair cases for traffic flow to get into the living room and also outside to the deck.