The homeowners called me after reading my blog and asked for help to Stage their townhouse.  They were under an extremely short timeline so we all had to work fast!!!!
Choose a Colour Palette:
When I first walked into this home, there were too many accent colours which chopped up the different zones.  I would like to preface that the homeowners had already started to tidy up when I got there so things were out of place and boxes were getting filled up. This is an open-concept house, so in order to make it look and feel larger, we removed the red kitchen chairs (which I did love) and toned down some of the bright turquoise. Instead of bringing in new kitchen chairs, we simply took two from the dining room.  It's always important to save on the budget where possible. I used their large living room piece of art as the colour inspiration with the deep blue, teal and gray since it was such a great focal point.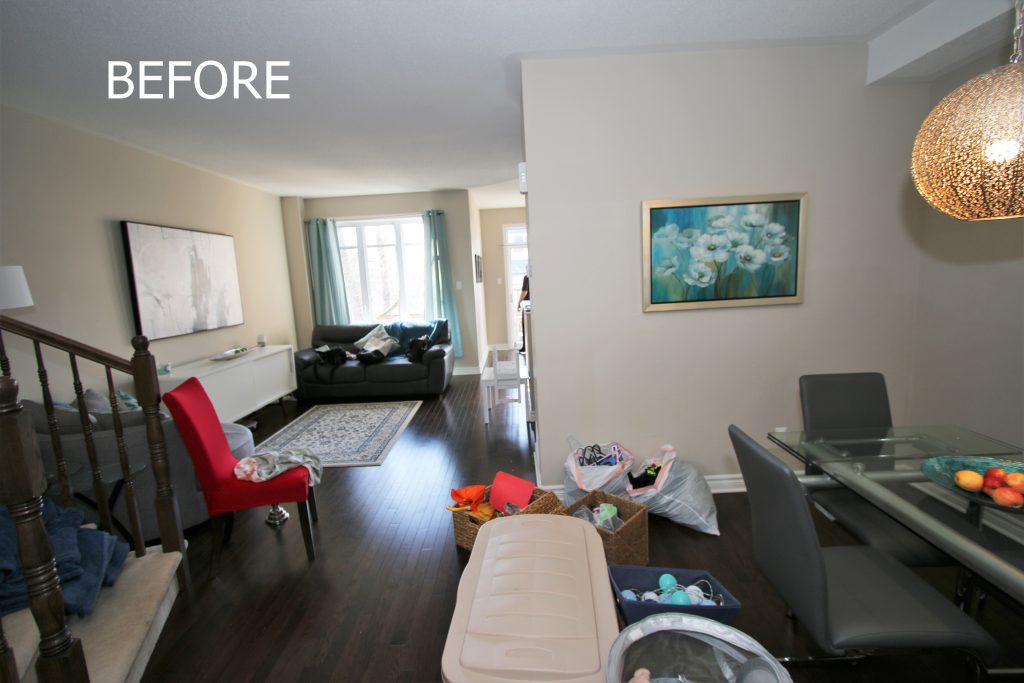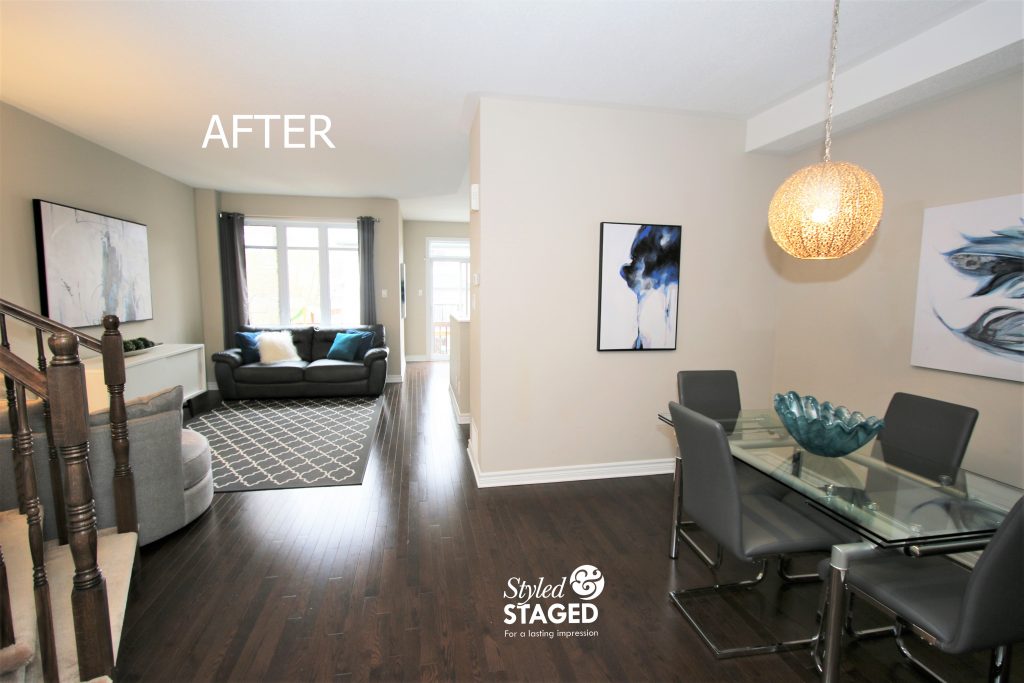 Another view from the dining room.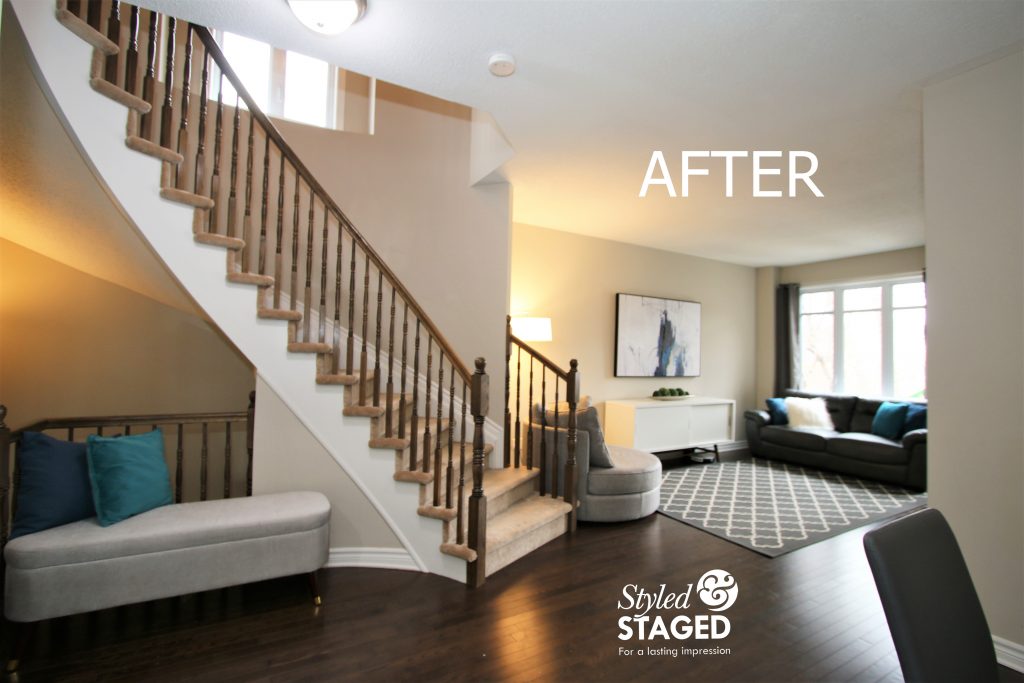 Hanging floor length gray linen drapes made it feel more sophisticated and  I was able to use their floral artwork in the downstairs family room. By putting the ottoman here (it was previously upstairs), it gave me another surface to add punches of colour which expands your eyes so you notice every inch of the house.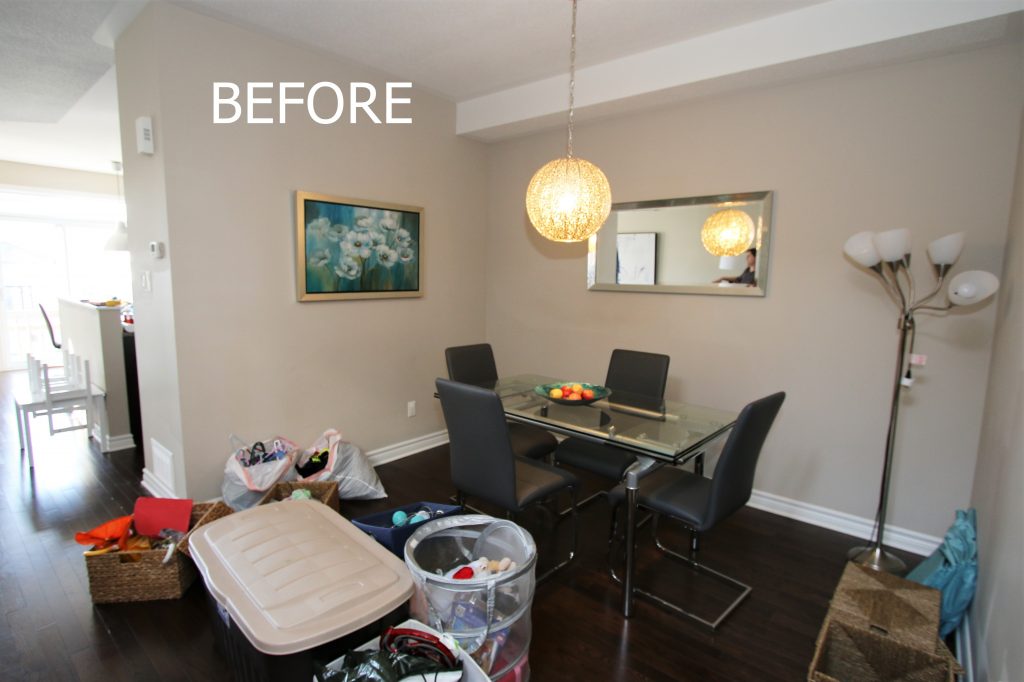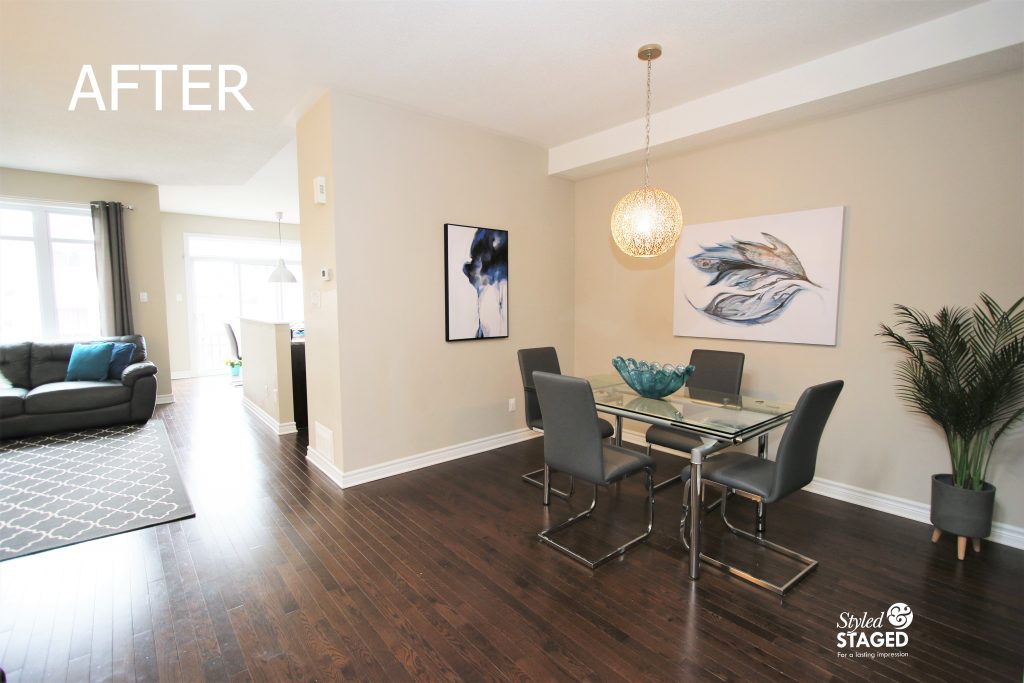 Bringing in new artwork in the same colour palette as the living room created a cohesive flow. Greenery (even if it's faux) adds softness, texture and 'life' to a home. All the accessories are oversized for the most impact in photos.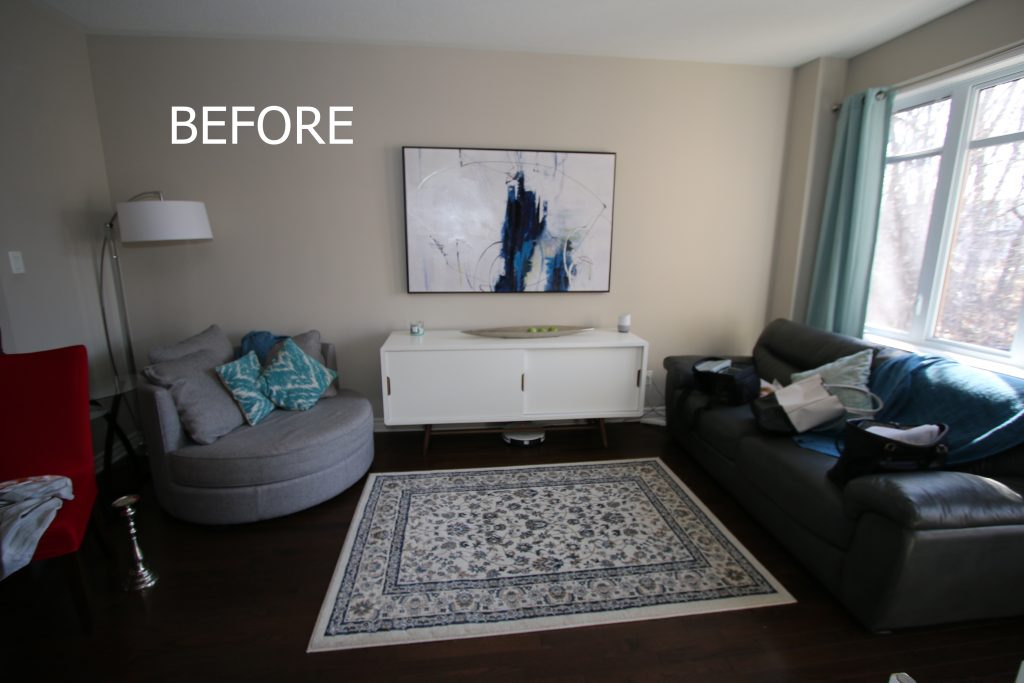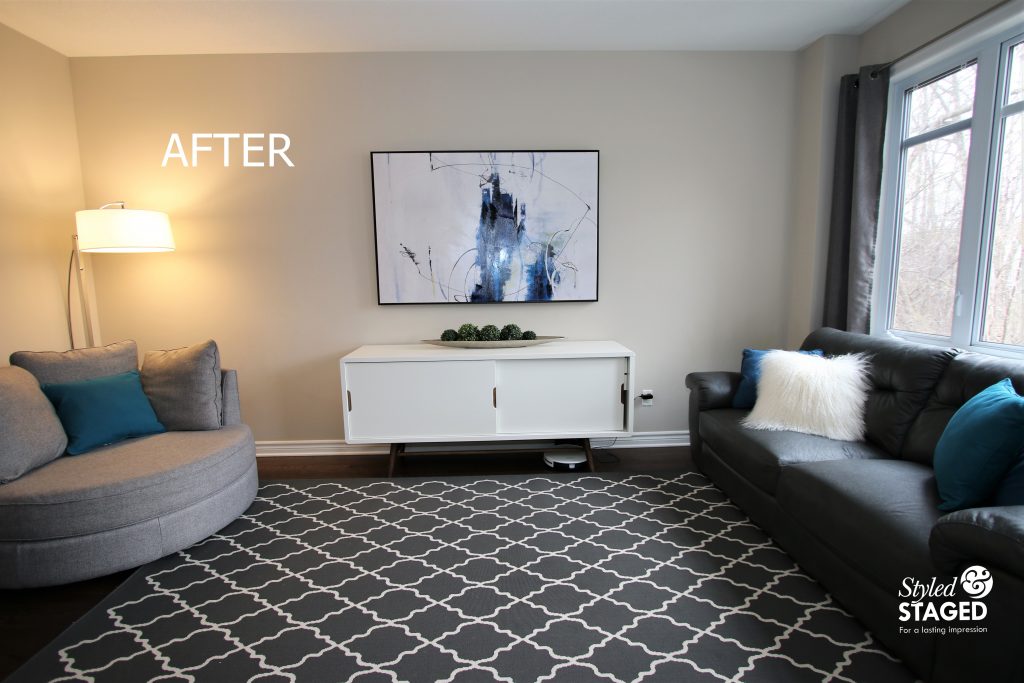 Since the floor is dark and the furniture is dark, it was important to add a larger area rug to break everything up.  The larger the carpet, the larger the room looks.  This rug defines the room with a larger footprint. The modern pattern also makes the room more interesting as well.  I pulled all the shades of blue from the artwork for the cushions.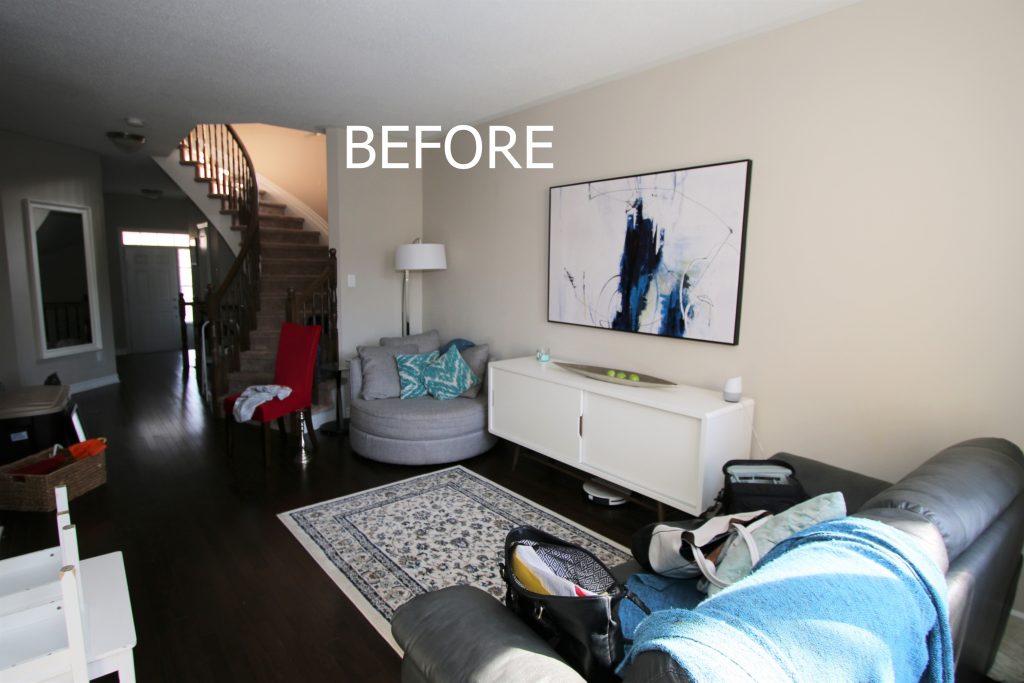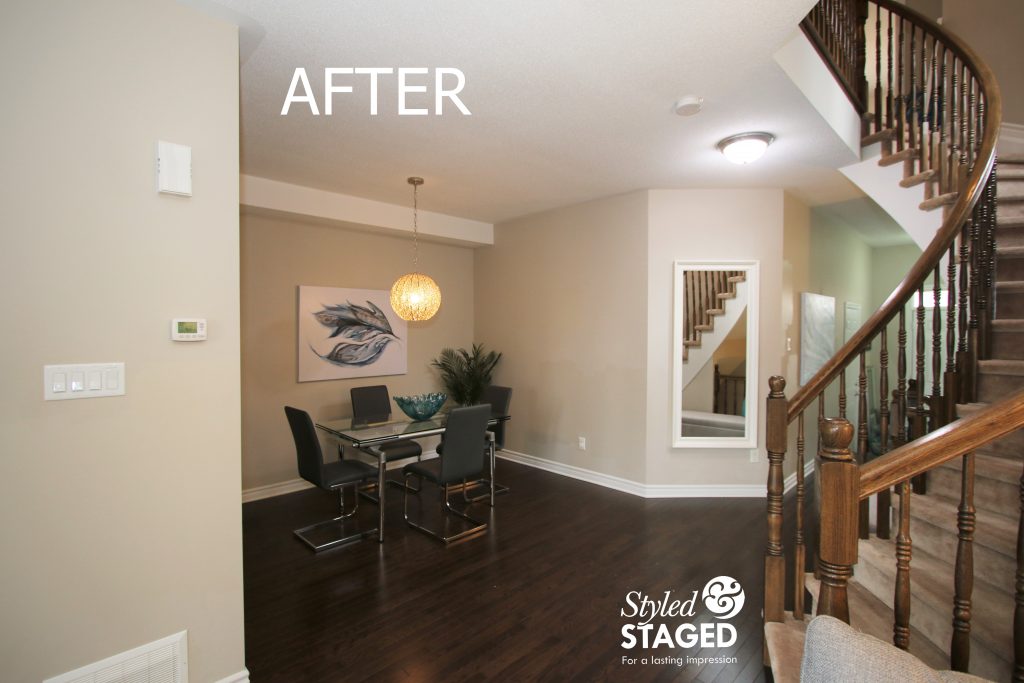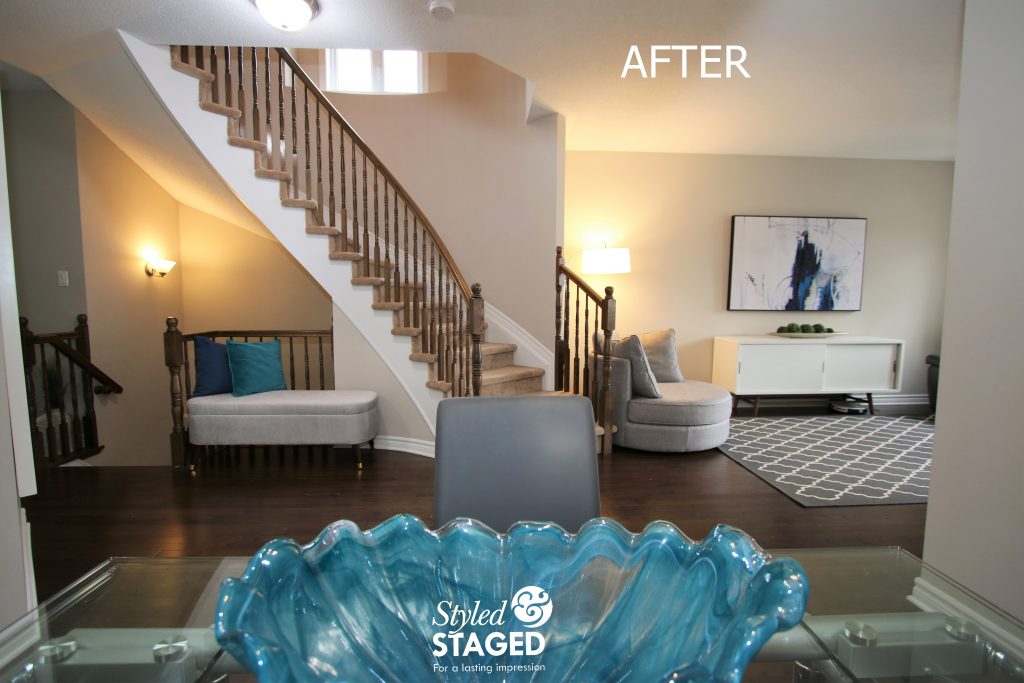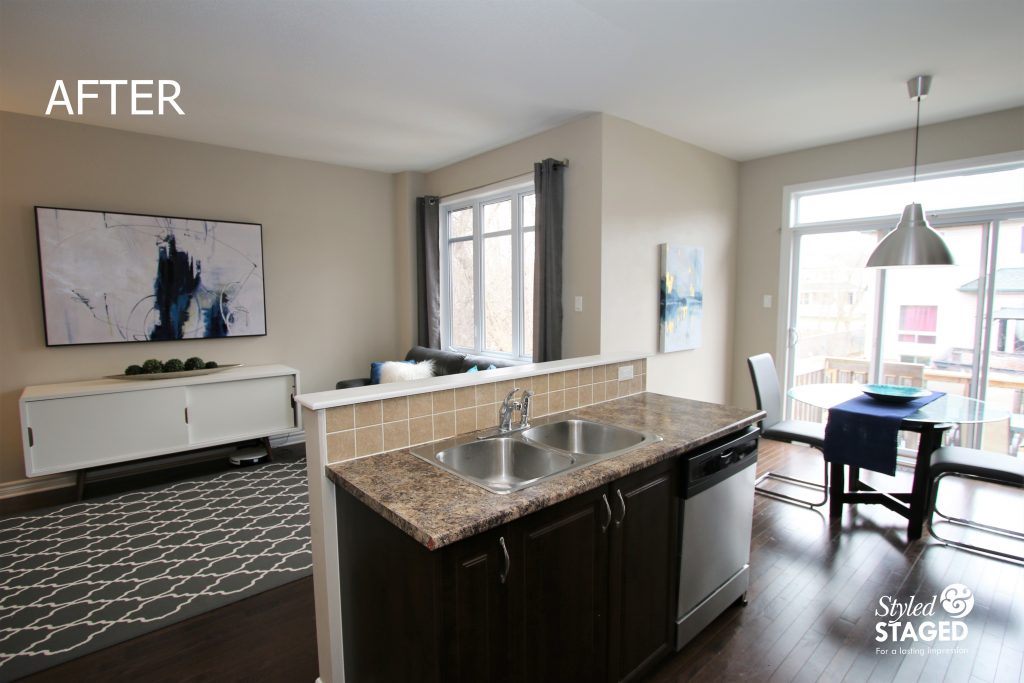 This open-concept house is great for entertaining or keeping an eye on little kids.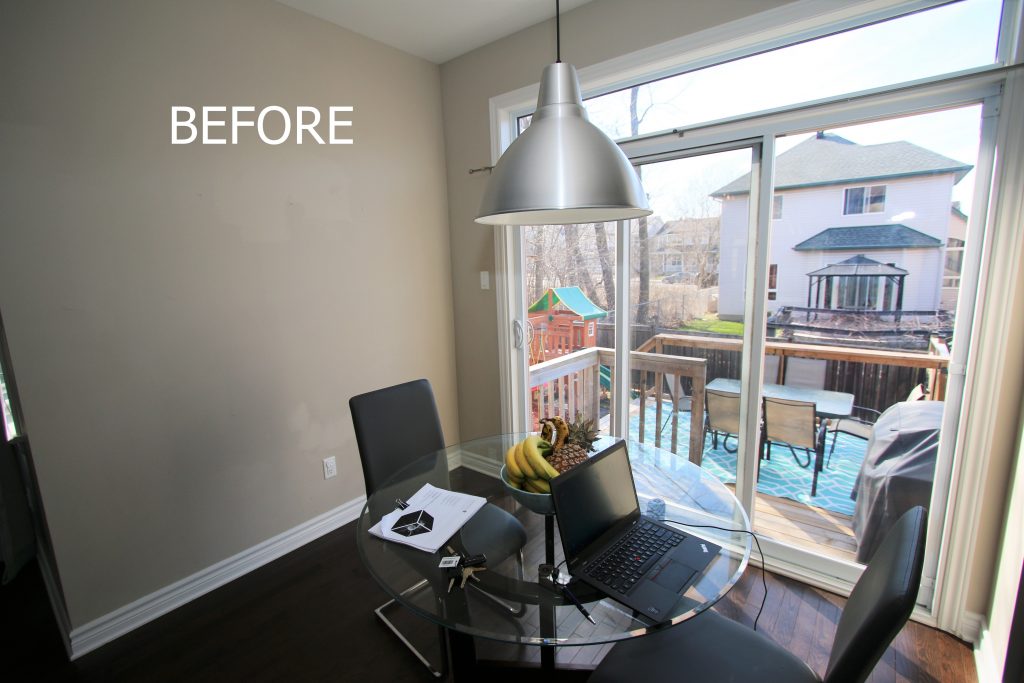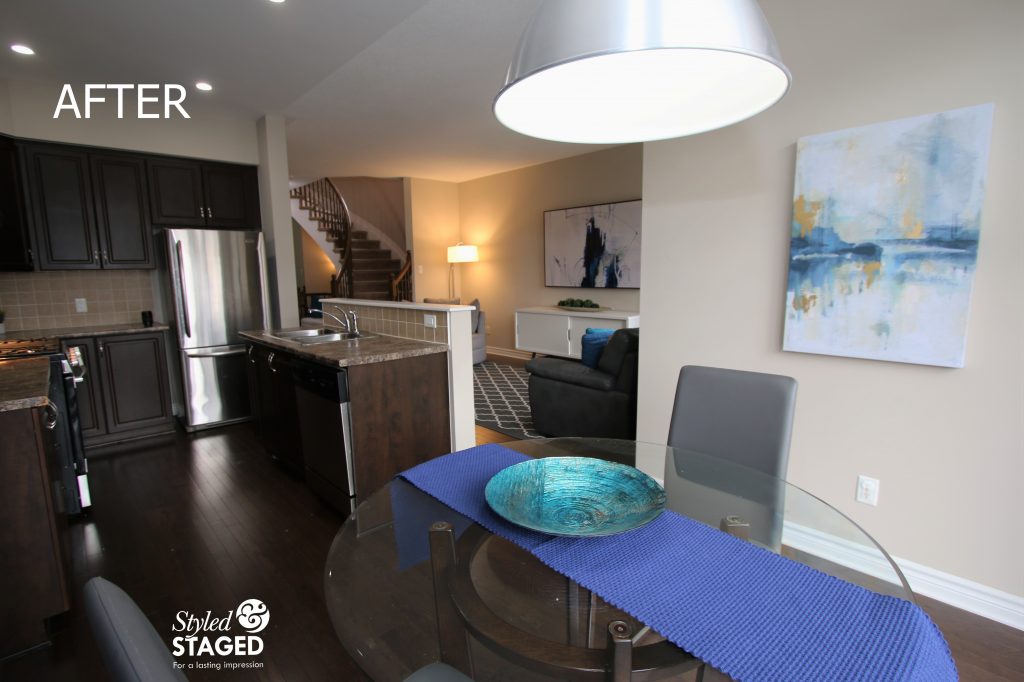 I even carried the blue and teal colours into the kitchen.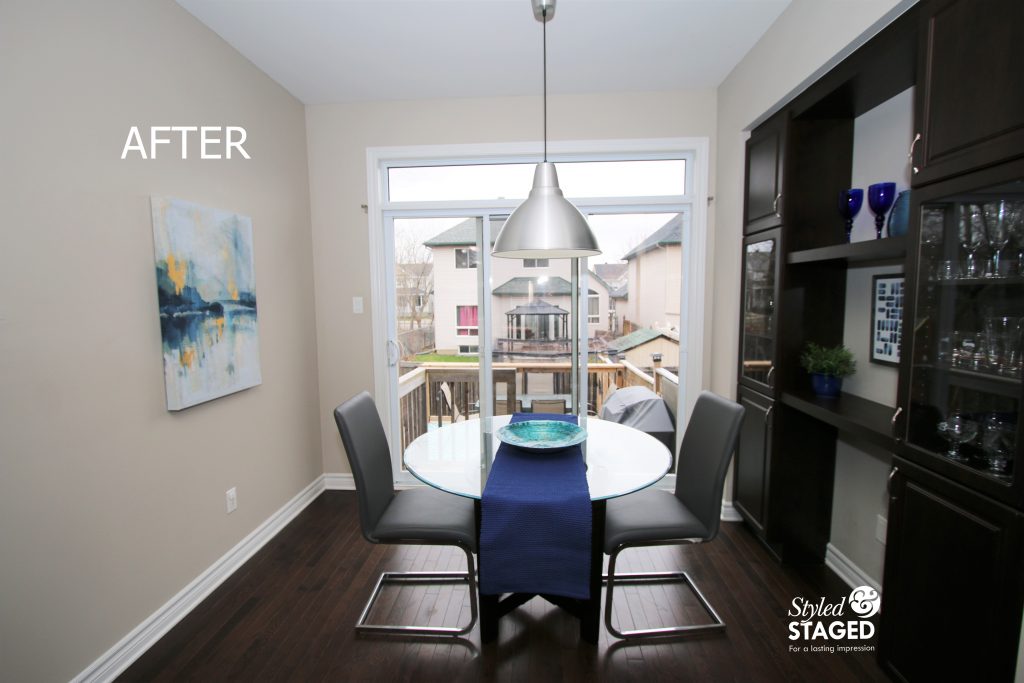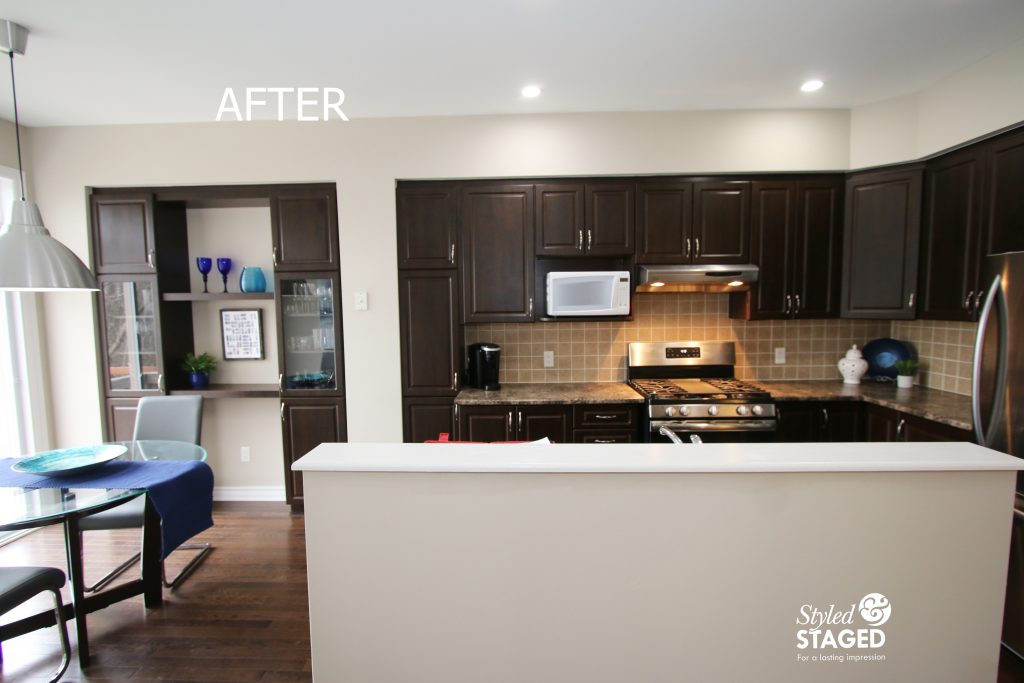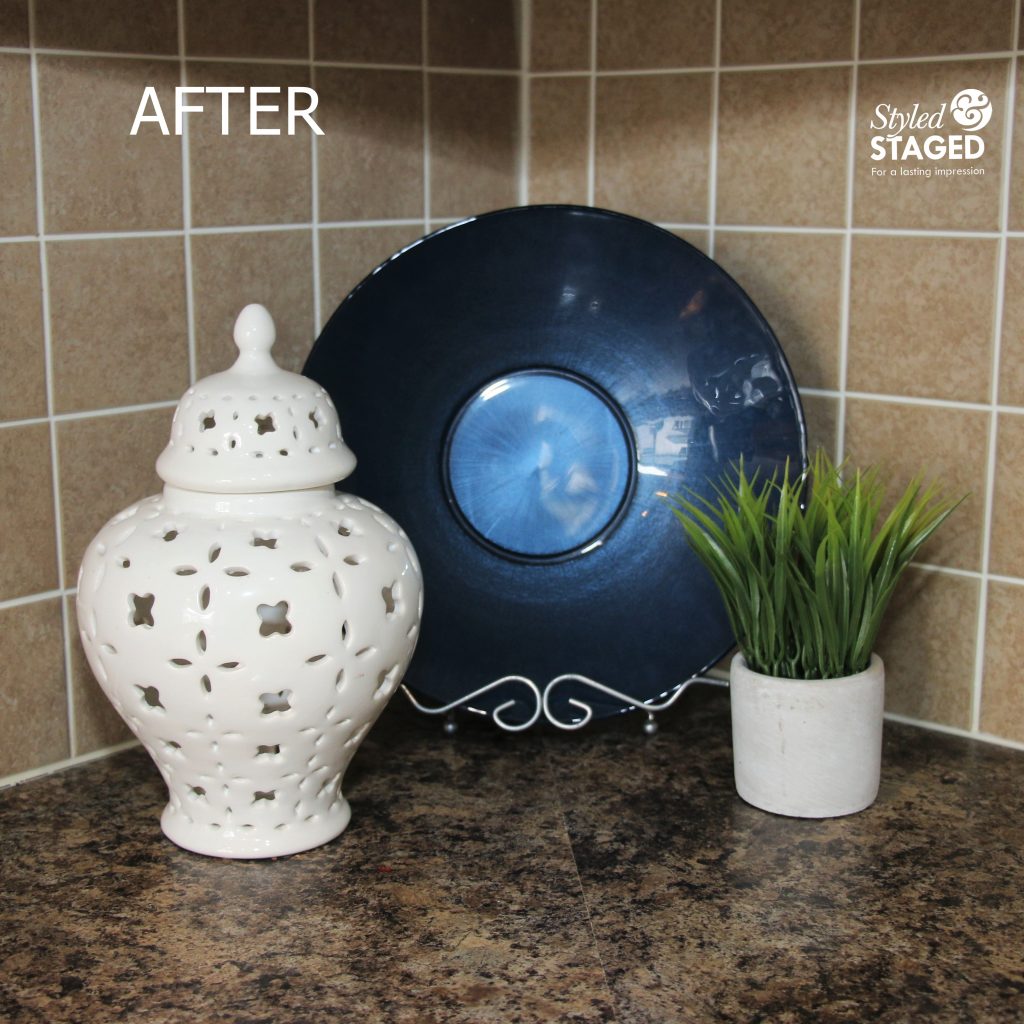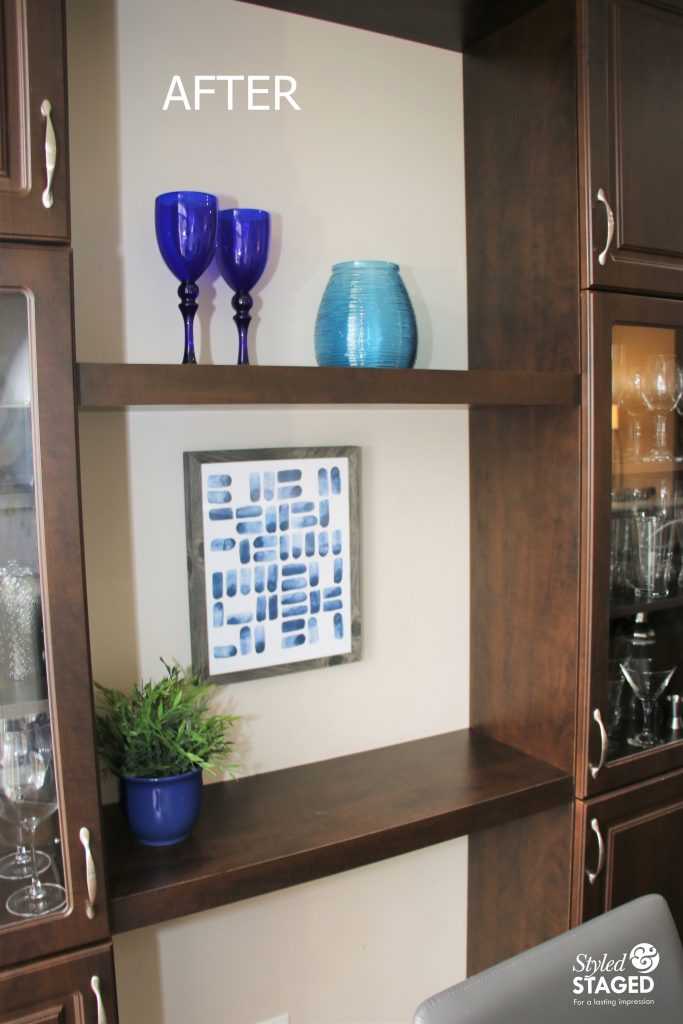 I made sure every area had an interesting focal point to be remembered by, and all the colours flowed together nicely.
Set The Tone: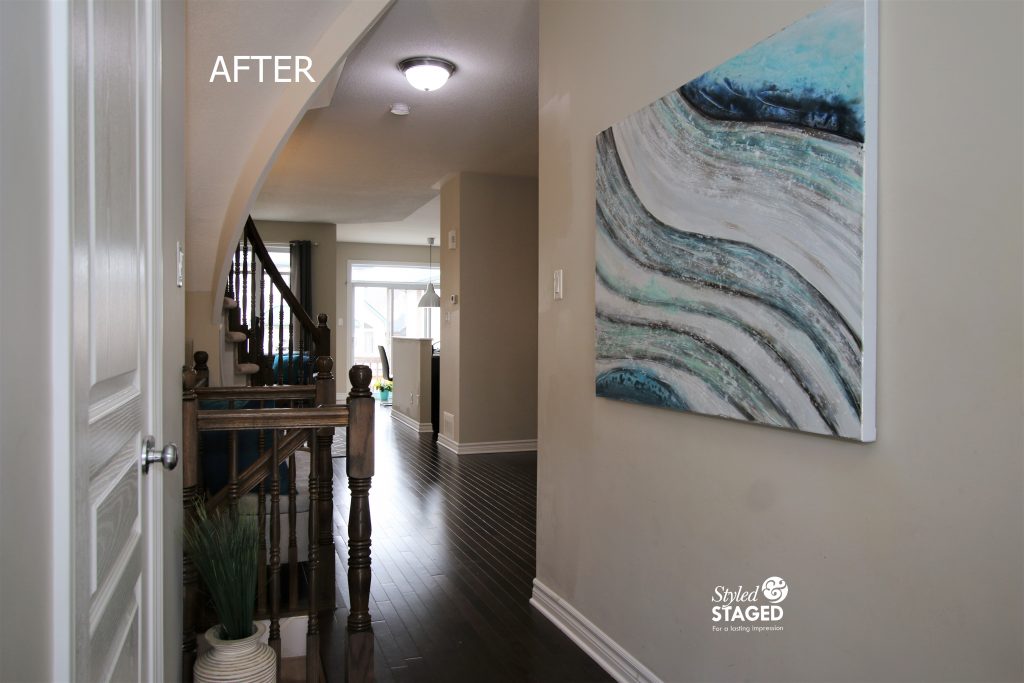 The instant you walked through the modern dark blue front door and saw this large artwork, you got a sense of what to expect in the rest of the house.  It's nice if you can bring the outside in.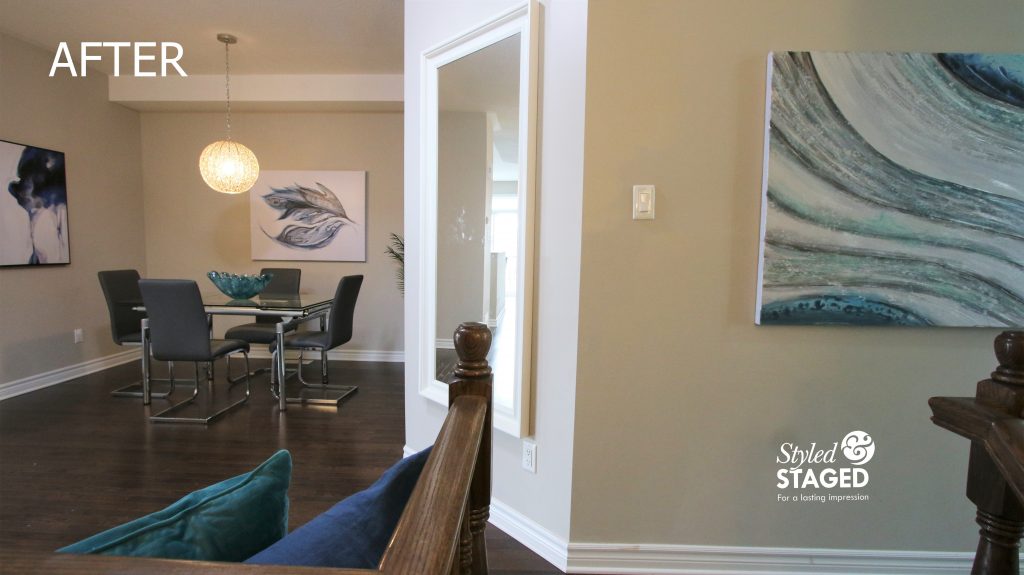 Furniture Placement:
My first priority is furniture placement when I start to Stage a house.  Simply rearranging existing furniture or moving some pieces to another room can make a huge difference.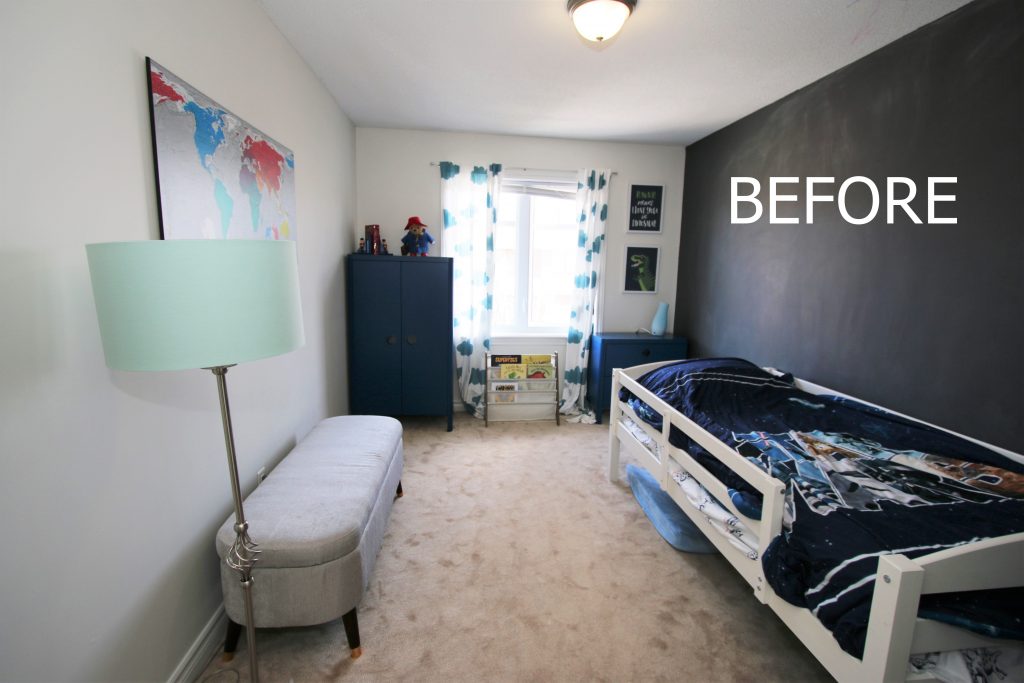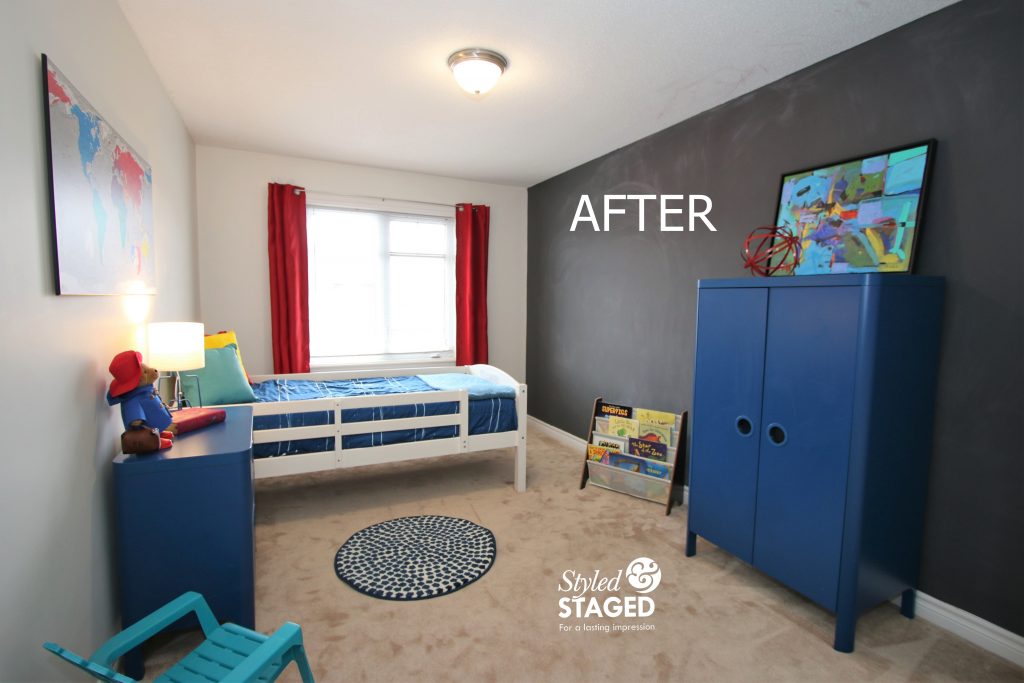 Once the furniture was rearranged, I had fun incorporating more colour.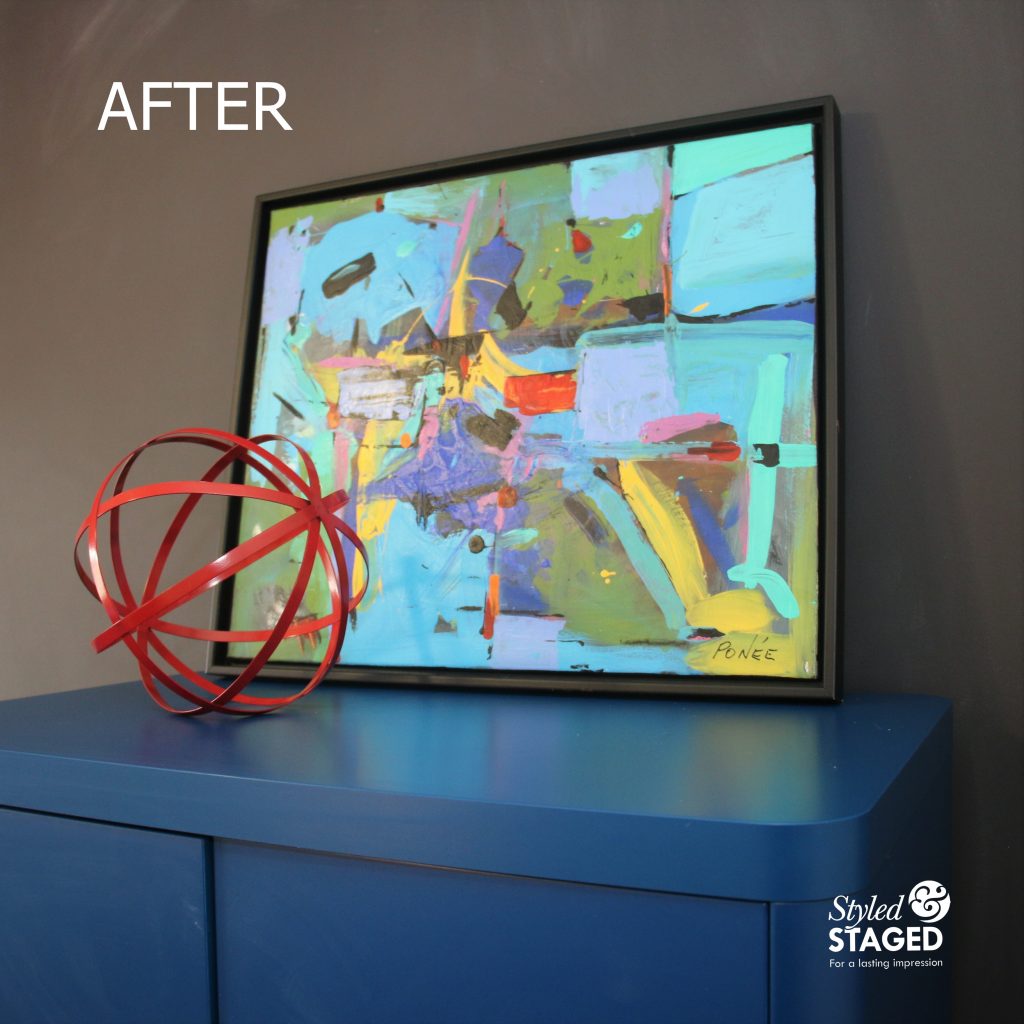 Chalk board painted walls are awesome in a child's room but they can look a bit dull in photos, so I worked with their artwork and furniture for my colour inspiration. If I had nice handwriting I would have loved to have written a special quote on the wall. Ya, that didn't happen!!!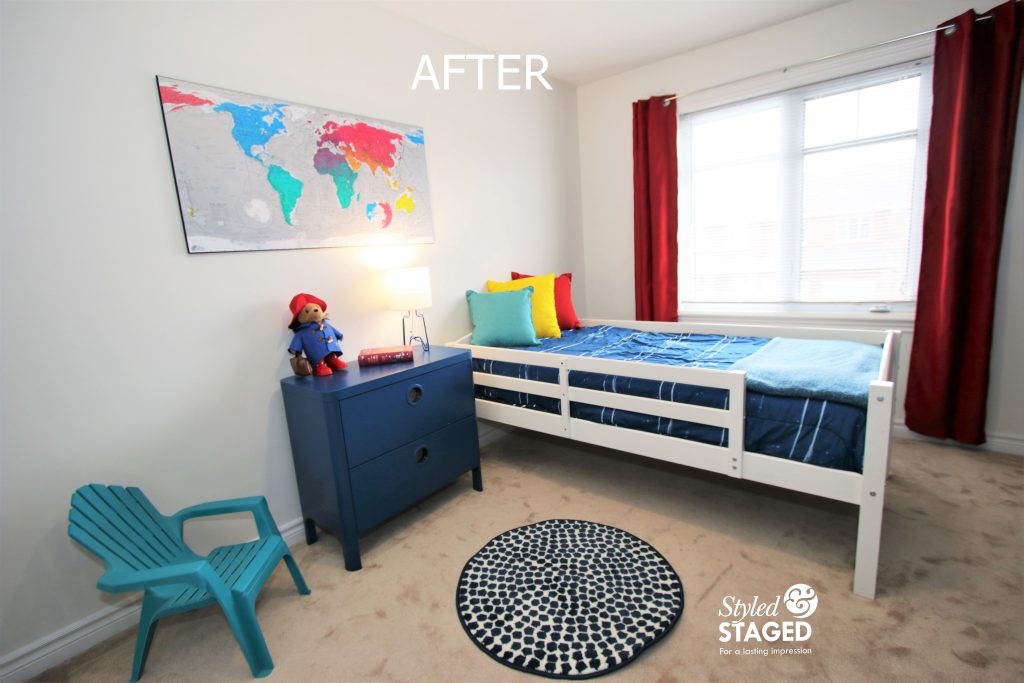 I flipped their comforter over so the pattern wasn't as busy.  This allowed me to add cushions in all the colours of their artwork.  It's amazing how just adding the bright red drapes and a small child's chair makes the room feel happy. It's the little personal touches that pull a room together.  I love how I could use their Paddington Bear  and story book for props.
Little Details Bring a Room to Life: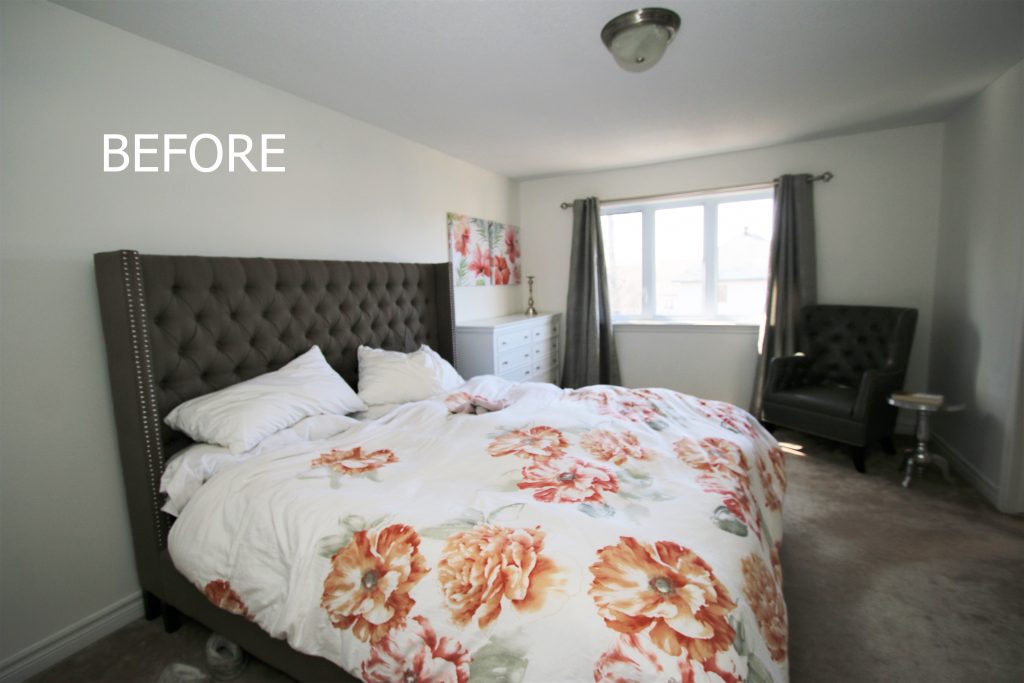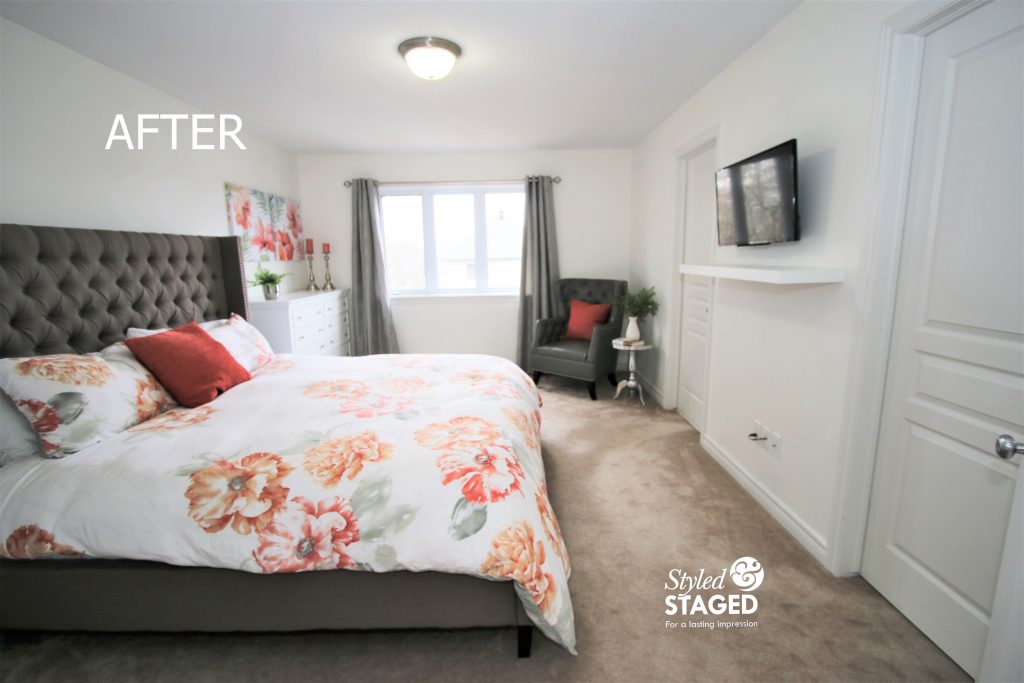 This room was already beautiful with their very pretty linens and upholstered bed etc. They are right on trend with the coral accent colour.  Coral is the 2019 colour of the year.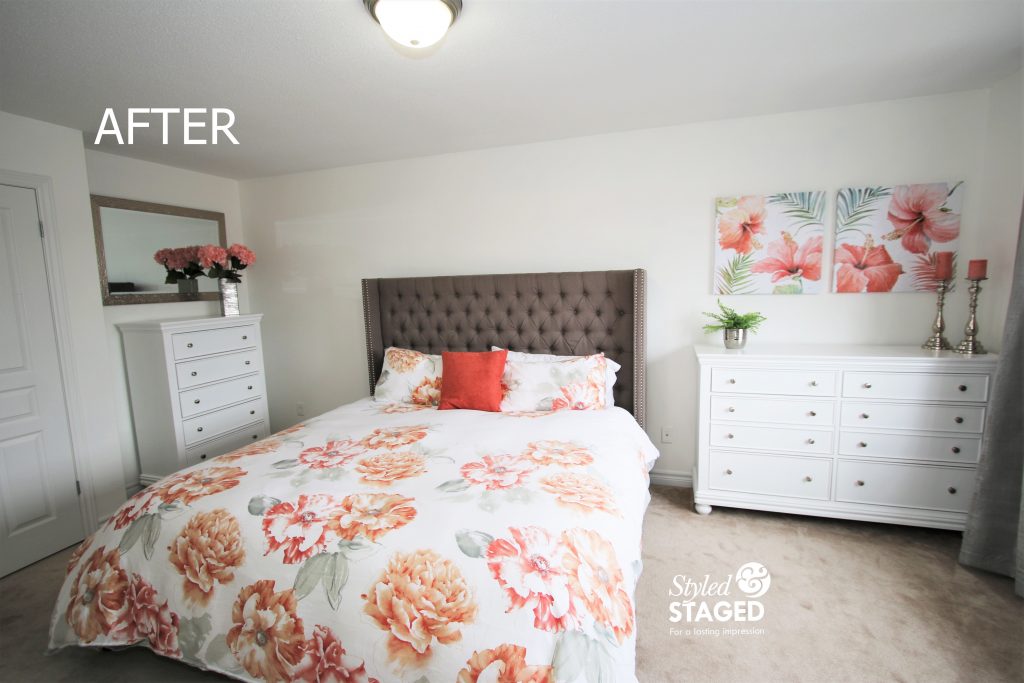 I just added some candles, cushions and greenery but they finished the room off.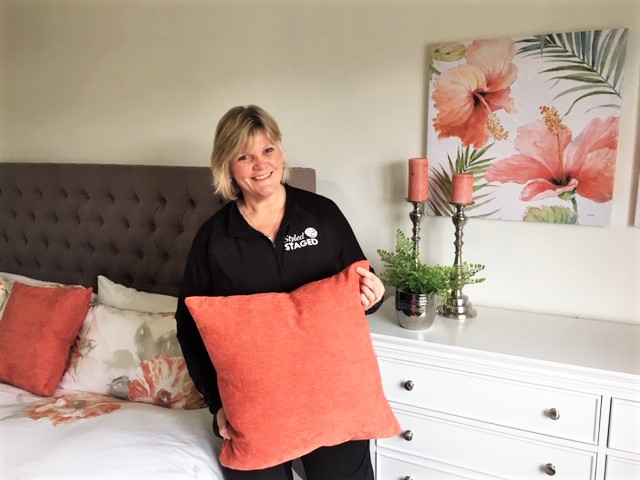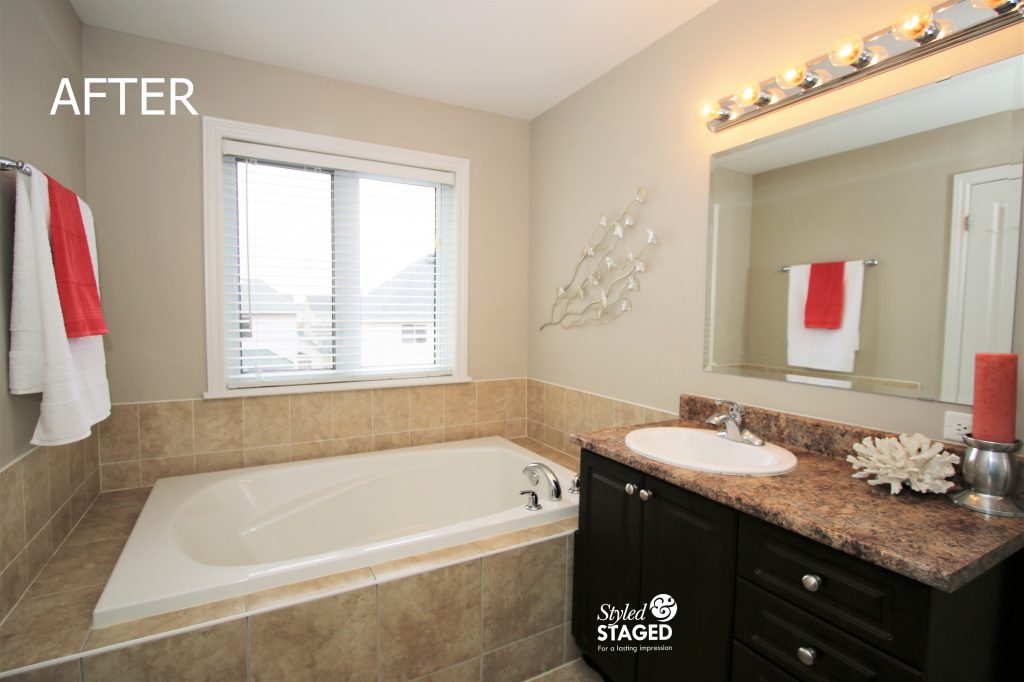 Of course, it's important to continue with the same colour scheme into the master bathroom.
Showcase Focal Points: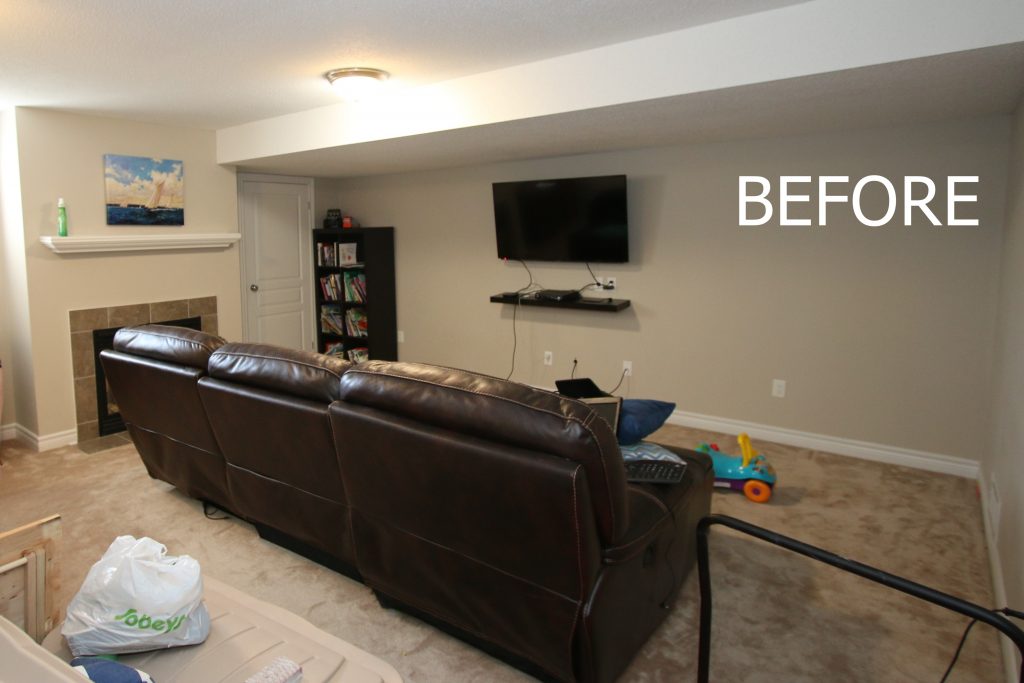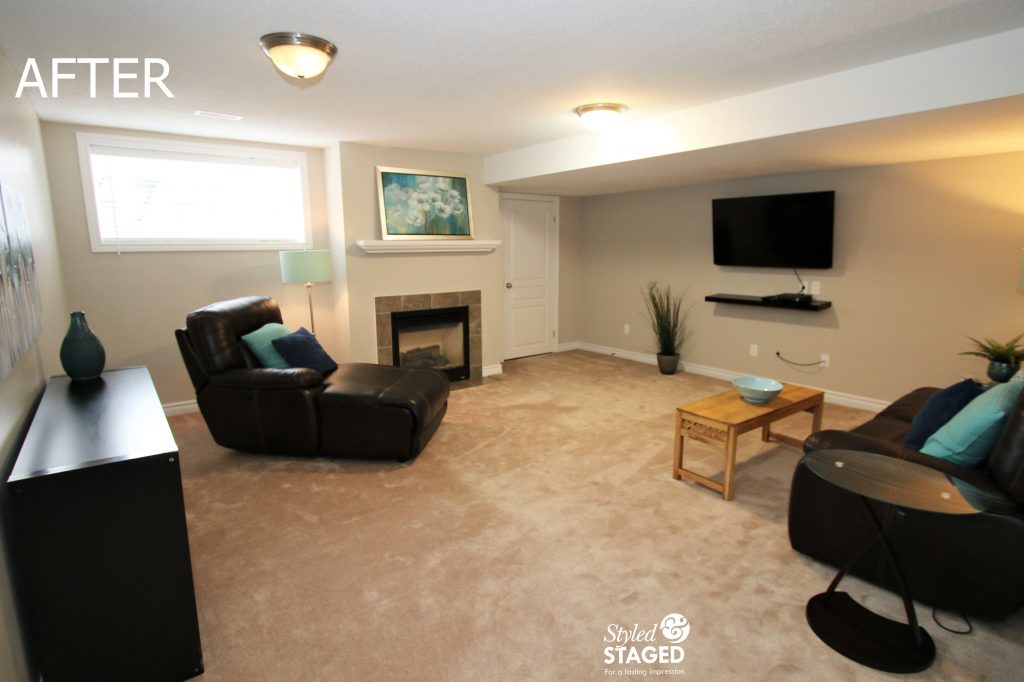 Once we broke up the sectional into two pieces, buyers could see the fireplace which is very important since it's a major selling feature.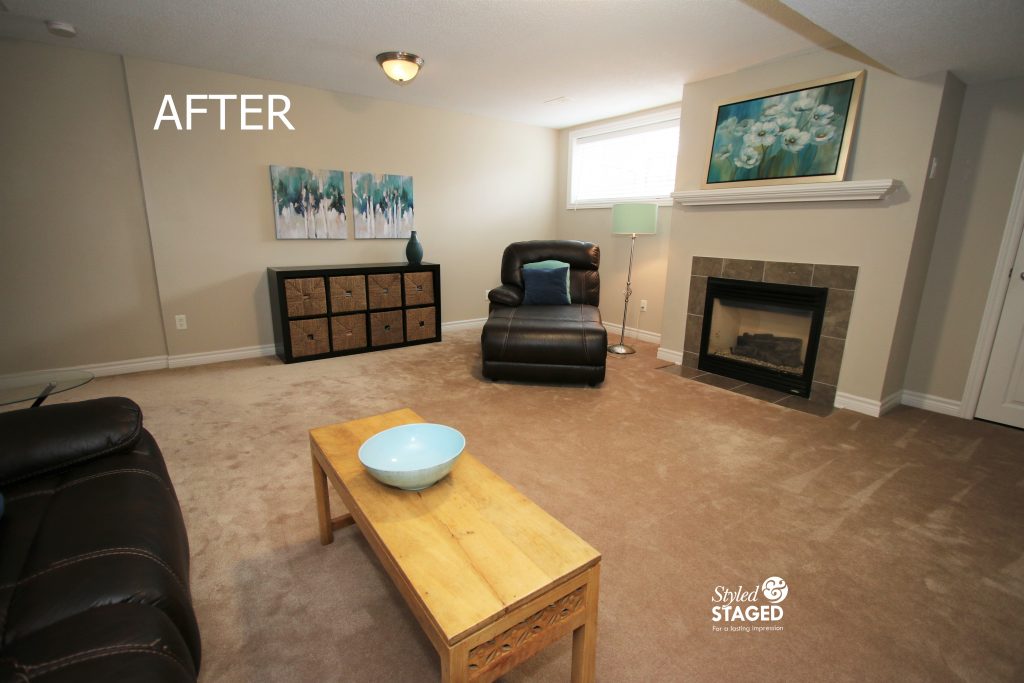 Now buyers can notice how large the window is and how much space there actually is in the room.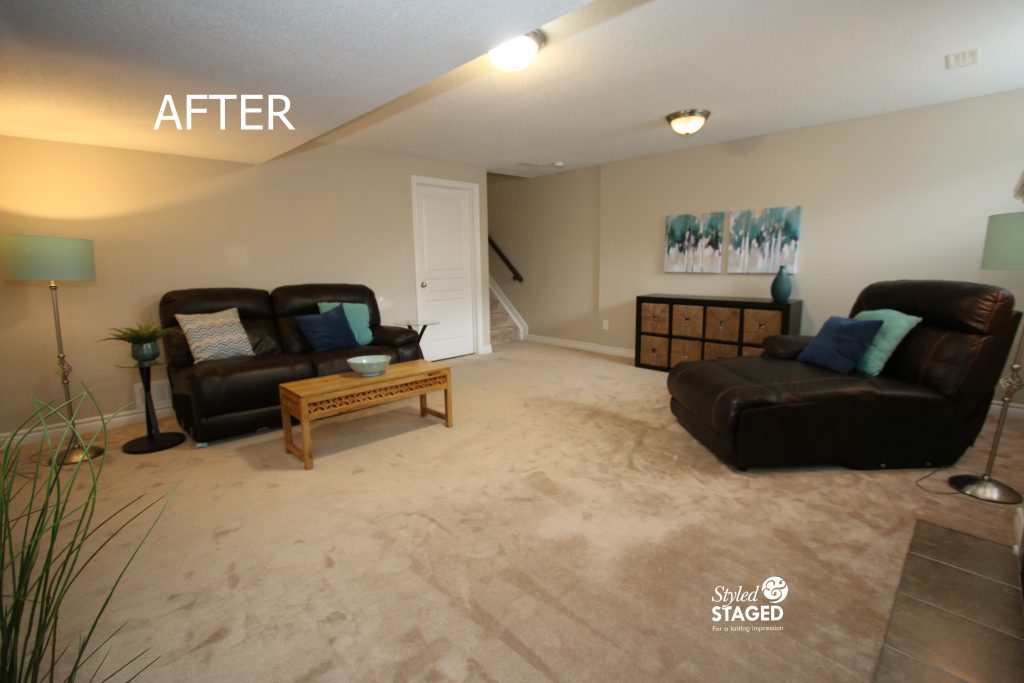 This is an amazing family room with so many possibilities.  Create spaces that buyers can visualize how THEY want to use the space.
I loved working with this family and they were so appreciative of everything which always makes it more rewarding.  They started to work on my very long 'to-do' report without any hesitation. Together as a team, everything was done in record time!
I can't wait to work with this family again when I help them decorate their new home.
This house received 14 offers and was sold without any conditions. The highest offer was 42K over asking.  They had over 45 showings within a few days. Staging works when it's done right!!!!