Typically we want rooms to be as neutral as possible when selling your house so it appeals to the masses but I wanted to show you two houses that I staged this week that both had wallpaper in their master bedrooms.  I couldn't justify removing the paper since they added so much impact to the rooms.  Buyers can easily visualize what the rooms would be like if all the walls were the same colour but they might be too afraid to do try this.  All buyers need is white linens and they can move in.
Here are some reasons why these rooms work so you can try it yourself.
People are very afraid of wallpaper but when done tastefully it can have a wonderful soothing effect – especially in bedrooms.  This client chose a soft and subtle pattern for the headboard wall and then picked the deeper colour for the remaining walls.  Since the room is so large it can handle the large pattern.  The other key is that the linens are all muted shades of the wallpaper but they have lots of texture for interest.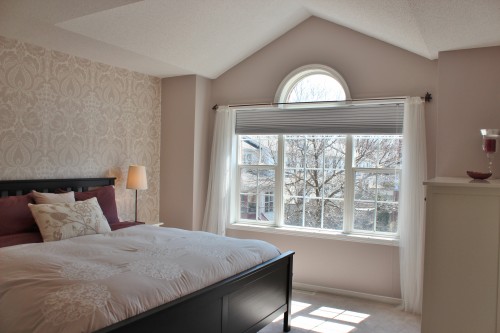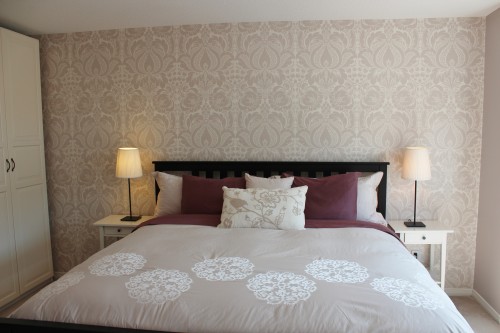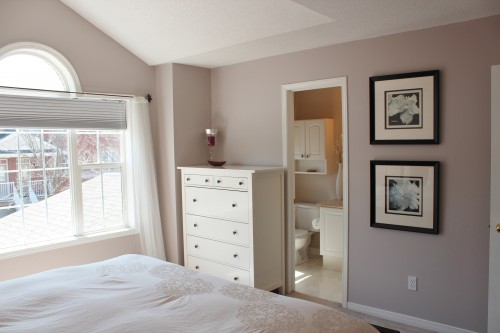 Smaller rooms can also handle patterned wallpaper.  The scale just has to be a bit smaller.