Most of the time when I go into homes for a Staging consultation, there is way too much furniture and 'stuff'.  Especially in bedrooms!  It's very hard at first for homeowners to wonder how they are going to live in a 'Staged' house (especially with kids) but the reality is, most of the time they actually prefer if once it's all cleared out and organized.  They say that they have a new sense of 'calmness' when they get home and that they want to continue it when they move to their new house.
Calm Master Retreat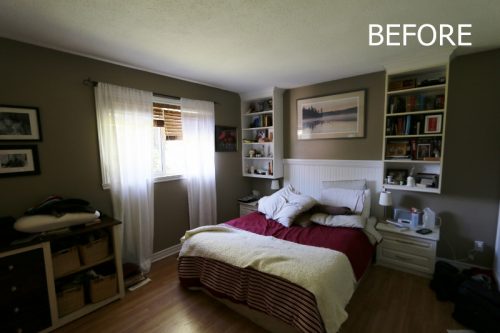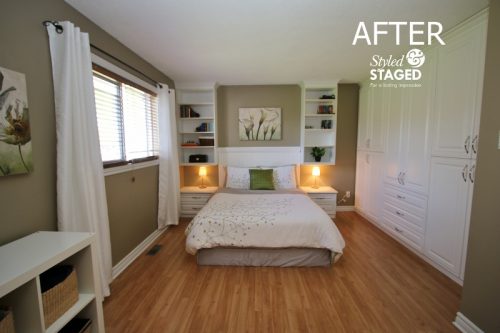 Buying new fresh linens really brightened up the room and enhanced all the beautiful white built-in closets.  The bookcases used to be overpowering with all the books.  Just having a few books and simple accessories keeps the calm feeling.  I brought in new artwork to lighten the room and pull the colours together.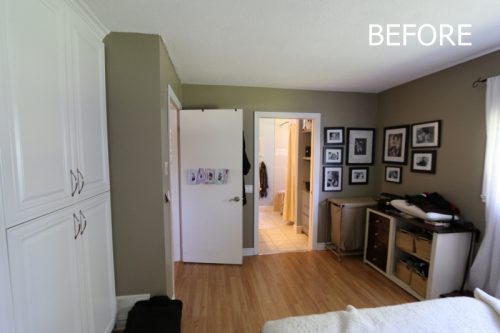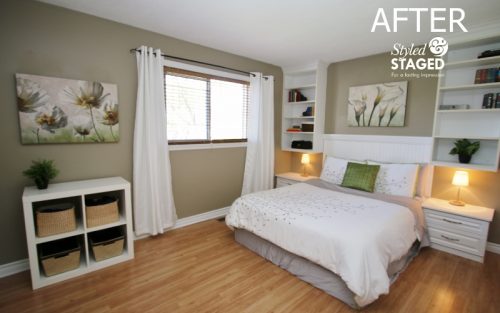 Removing all the little picture frames with larger simple ones keep the room feeling more open.  It's always a good idea to hide personal items in baskets.  Notice all the symmetry and balance in the room.
Kid's Rooms: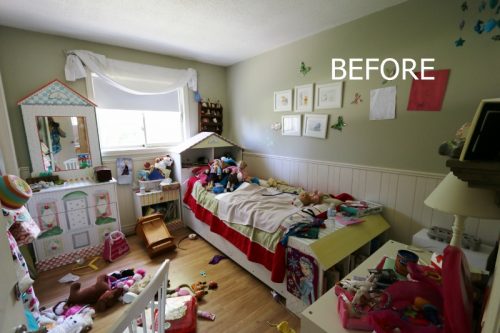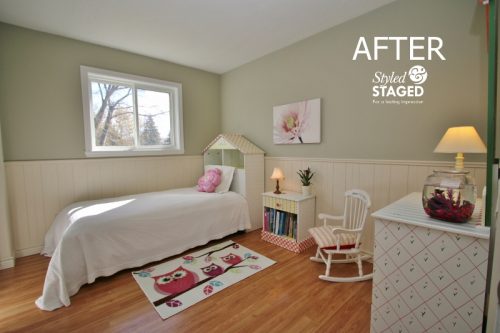 This little girl was very lucky to have such adorable furniture that looked like doll houses but there were just too many pieces for the size of the room.  Try not to block closet doors or windows.  There was just too much going on with colours and things on the walls as well.  By removing a couple pieces and rearranging the furniture, the room felt so much larger.  Since there was pattern on all the furniture pieces, I kept with a solid bedspread but then added a few accents in soft colours to keep it adorable.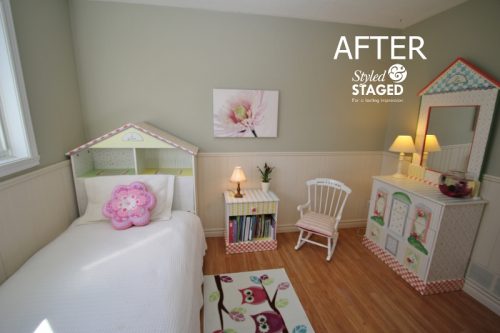 This room looks so cute, fresh and so much larger than it did before. I always like to put some pretty artwork kid's rooms. Now you really see the wainscoting as well.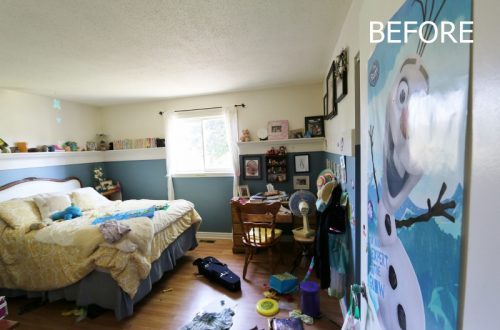 It's perfectly normal for kids to add all their own personality into their rooms.  This is their one space to express themselves so I like to encourage it. However, when selling your house, unfortunately you want the rooms to appeal to the masses, so the rooms need to be neutralized a bit.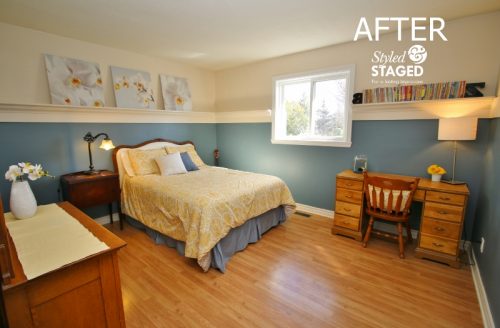 We kept all the furniture but removed most items on the plate rail since it looked cluttered.  I added larger artwork so the rail became a nice feature.  The artwork also tied all the colours together.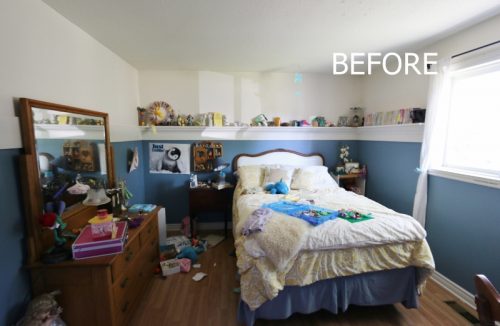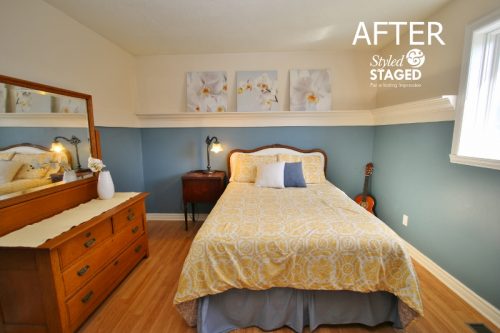 Once the room was simplified, you could really appreciate the large size of the room without all the distractions.