It's amazing how you can be standing in a room and it feels great but then you look at a photo of the same room and it looks too busy.  That is what happened with this family room. I was distracted by all the patterns and wanted to simplify it so buyers would look at the actual room and not the 'things' in the room.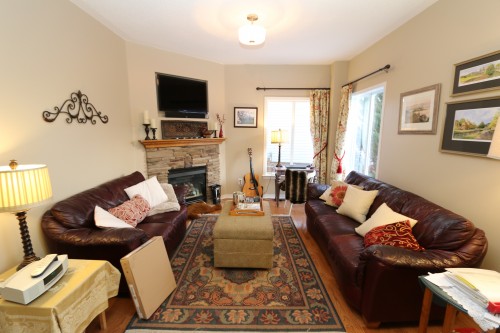 BEFORE: There was also some extra boxes etc. since they had already started to pack things up.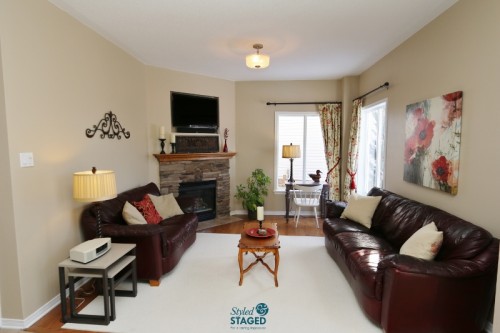 AFTER – I loved all their artwork but having one large canvas had more impact than several small ones.  I know my canvas artwork certainly isn't nearly as valuable as what they had but for staging purposes it worked better.  They had already decided that they wanted to replace the area rug but I wanted to show you just how much bigger the room looked with a larger rug.  The solid ivory one also extends the space and is easy on the eye.  Remember, staging is all about making the photos for the MLS look their best to attract more traffic to your house.  They can also use this new rug in the new home so it certainly was a good purchase.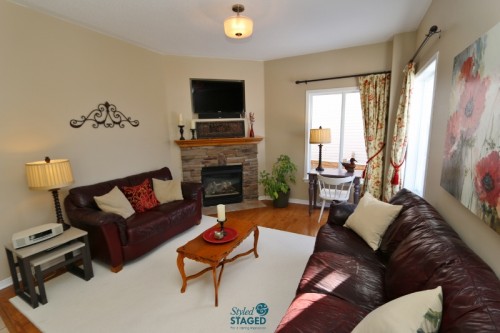 AFTER – now the fireplace is more of a focal point and you can really appreciate it's beauty.