Styled & Staged's goal was to showcase all the charm and architectural details in this lovely home. It's these details that seperate this house from all the other 'cookie-cutter' models that are on the market for sale.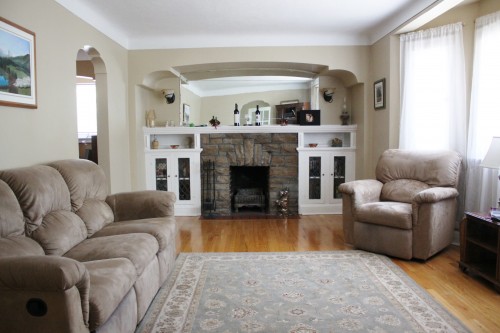 This formal living room had all the right elements.  It just lacked a bit of colour for interest. I wanted buyers to be drawn into this room immediately since it's the first room you see as you enter the house.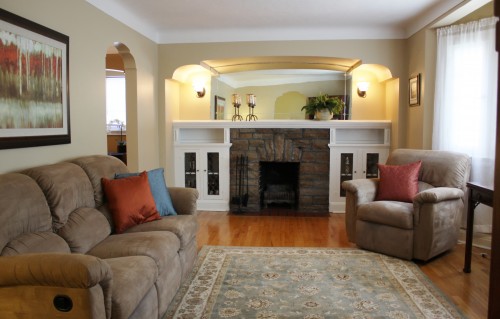 Styled & Staged added larger artwork that was a better scale for the room.  It also complimented the existing area rug.  Adding toss silk cushions also made it more inviting and gave the room some elegance.  I really wanted the fireplace to be the focal point so we removed all the 'little' items on the mantle.  Mirrors can be tricky to work with since you get the reflection of everything.  To keep the focal point looking tidy we used just a couple large candle sticks and large plant. Keeping items in the right scale is so important.  Now you notice the beautiful built -ins with lead crystal and the lead cut mirror that stays with the house.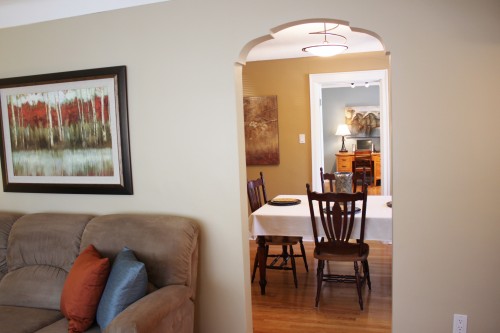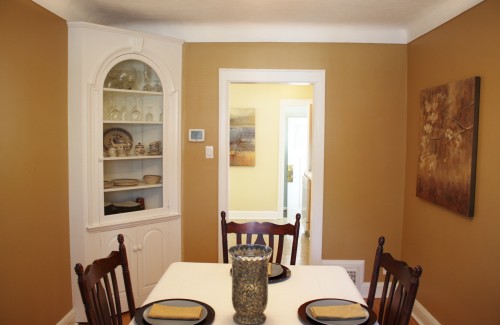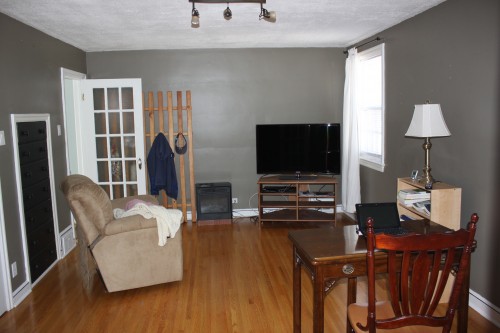 This room was confusing for buyers since it served so many functions.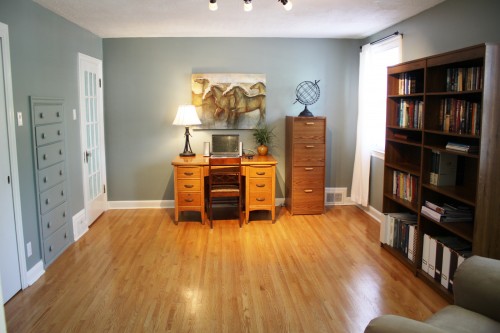 Painting the walls a blue/gray colour continued the flow from the adjoining rooms which makes the house feel larger.  Creating a luxurious home office/den was easy using the homeowners bookcases and desk from another room.  Adding large artwork also gives an impact.  Painting out the built-in drawers was also a nice touch.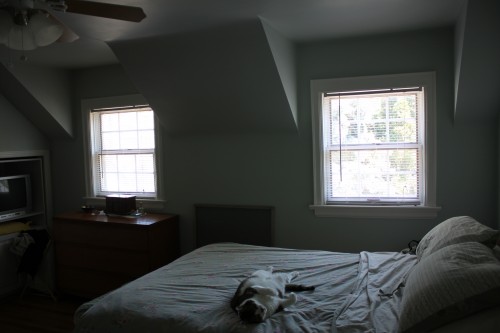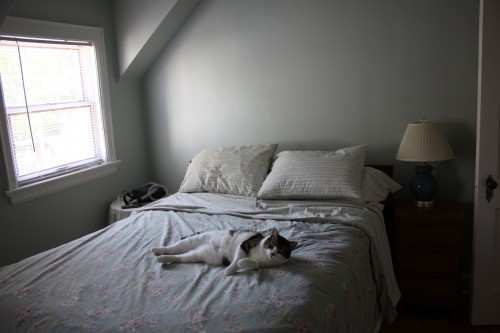 Although the homeowners found this furniture layout more functional for their needs, it felt choppy when you first walked in.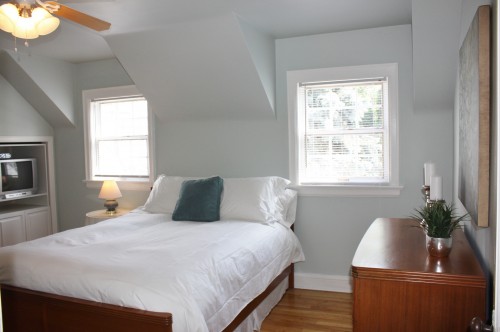 Centering the bed between the windows showcases the architectural details.  Buying new white fresh linens also enhances the paint colour and gives a crisp spa feeling.  Adding candles, greenery and soothing artwork also gives a polished look. Never under estimate the value of an attractive master bedroom when selling your home.