If you are my age, you would remember Home Economics Class in high school where all the girls learned how to cook and sew. At the time, I would have rather taken shop class but it wasn't offered to girls. So, I learned how to sew. I never realized how much I would use these skills in my life and it's a shame it isn't taught anymore.
One of the biggest reasons is that it's now cheaper to buy items like, ready-to-hang drapes in the bigger stores.  I can't sew a drape panel for $10/$15 but I can buy one already made and in every colour.
Unfortunately sewing is becoming a lost skill.  Not everyone has a sewing machine and even if you do, not many stores sell fabric anymore.
Fortunately, there will always be a need for seamstresses and upholsterers. There will always be that favorite chair or sofa that you would rather reupholster than buy a new one.  There will also be those clients who want custom made drapes or bed linens.  There are those clients who also want to try a DIY fabric headboard. When I have these needs l go to Rockland Textiles. They have everything.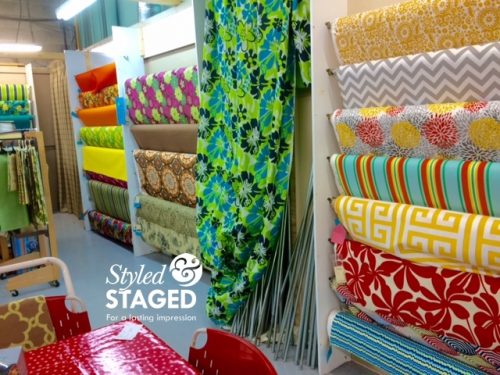 I get excited just walking into the warehouse and seeing all the bolts of designer fabrics.  Each fabric is a piece of art. I would love to sew accent cushions out of all these fabrics 🙂  Nothing gives a room more interest and texture than fabric.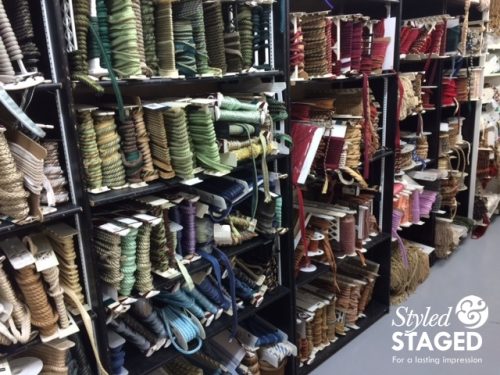 You can't get a better selection of all the trims, tassels and ribbons to customize your own designer look.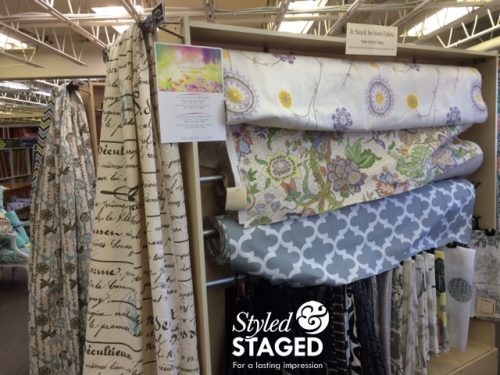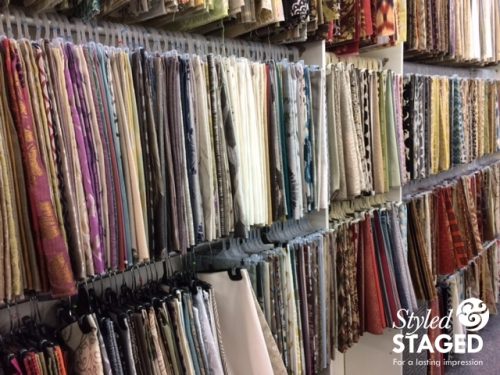 They have a huge selection and different weights of fabric for every need.  Next time you have a sewing project, check them out.