Who Says Thanksgiving Has to be Orange?
A few weeks ago, I posted photos of a table setting that was all in the typical rustic Autumn theme with all the oranges, browns, burgundy,green and gray. I really liked the look since it was casual and colourful.
I'm the type of person who LOVES to set the table and I'm always looking for new and creative ways to use what I already have but it's a treat to pick up one additional 'thing' to give the table the 'wow' factor.
Going Warm Gold
For my Thanksgiving Dinner, I've decided on an elegant and more formal look for our guests.  I'm going with the cream, gray, gold and silver colour palette. I was actually inspired by not only the artwork but also the white pumpkins that you are sold everywhere.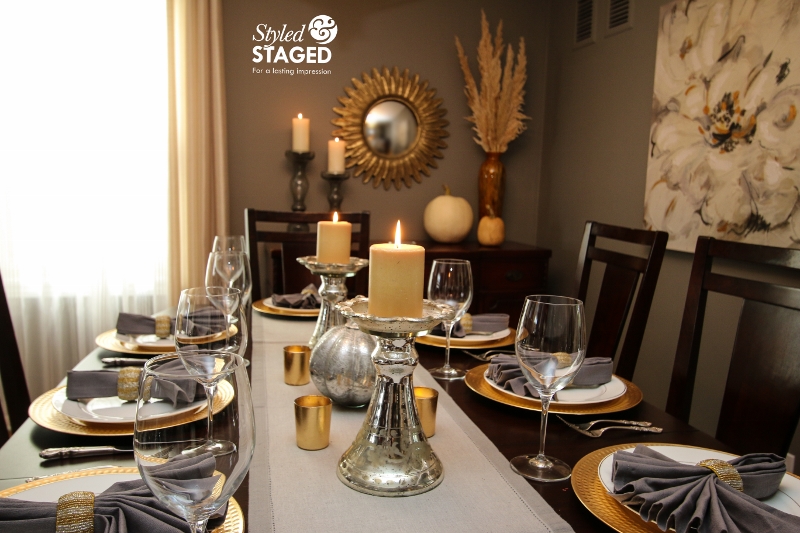 Mixing gold in with the silver and gray keeps it looking warm.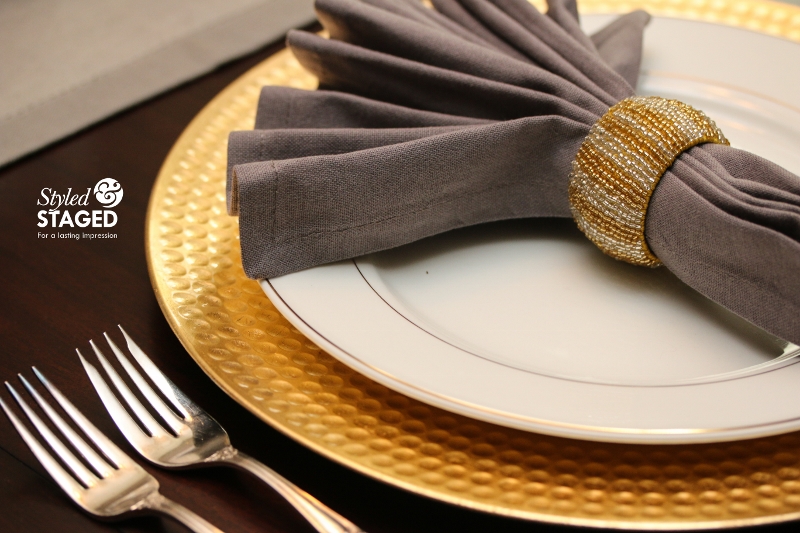 I love bringing out all the silverware since it makes me feel like my grandma is with us. These occasions are the perfect time to bring out the 'special' family heirlooms.  I bought the gold chargers for $2.50 at Walmart (not everything has to be high end). The beaded napkin rings tie the gold and silver together.  These napkin rings are also great for Christmas. I always use my cloth napkins and my white with gold rim dinner plates when I entertain. It's fun learning different ways to fold the napkins.
Different Kinds of Pumkins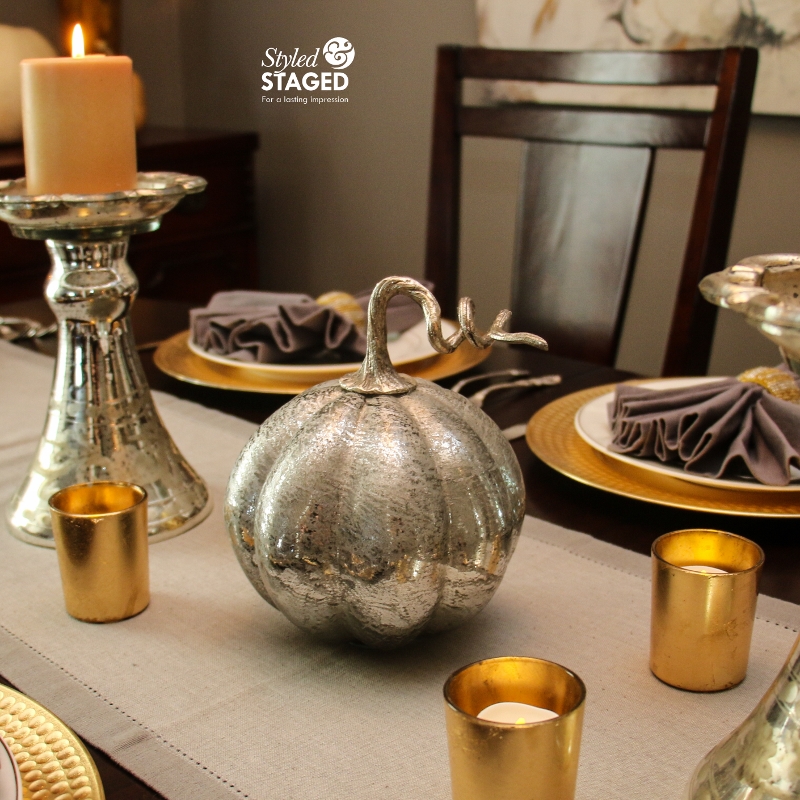 This mercury pumpkin is not the traditional pumpkin but I thought it was the perfect centrepiece along with my mercury silver candle holders.  I guess I'm a sucker for a bit of sparkle and lots of candles. 🙂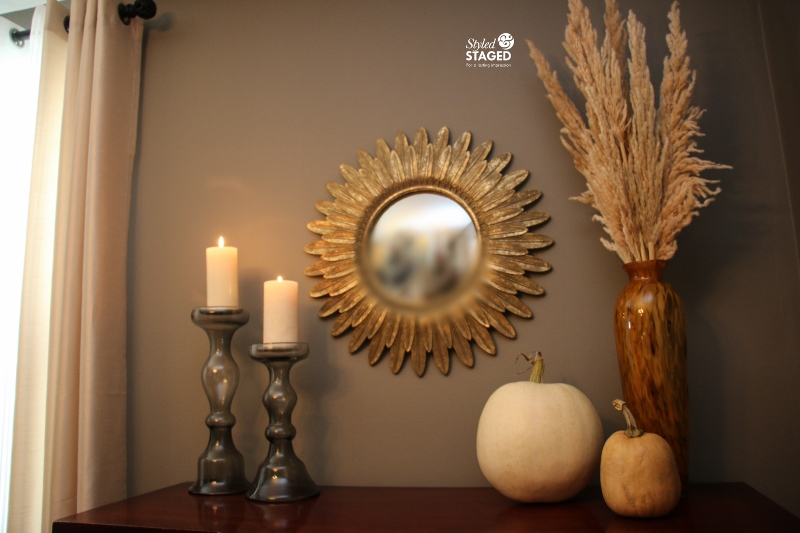 Adding the white pumpkins ($4.99 at the grocery store) and the dried grass made it feel a little more like Thanksgiving, even though they weren't the typical orange pumpkins and mums. I think the colour scheme is going to the perfect backdrop for all the beautiful colours of the food.  We have so much to be Thankful for!
What do you think of this colour scheme?  I hope my guests will like it 🙂