Best Apple Crisp Recipe EVER!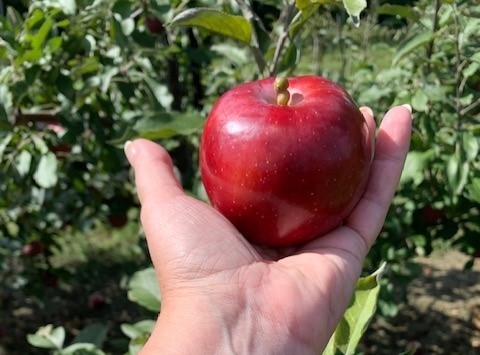 It's a family tradition that every year we go apple picking at different orchards to see which is the best. As the kids move to different cities it gets harder to get everyone together but it's always fun. The best part is making apple crisps to put in the freezer to enjoy at Thanksgiving and Christmas. This year we made 6 large trays.
I thought I would share my recipe with you. I've have tried many but I have to admit, this one is my favourite. This is completely gluten free, but if you just substitute the gluten free flour with regular all purpose flour and regular rolled oats I promise you can't tell the difference.
This year I added some cranberries in a couple of them but I didn't change any of the other ingredients. I was a bit disappointed that I didn't really taste them that much so I probably wouldn't add them again but they did make it a pretty colour :).
INGREDIENTS:
6 cups chopped apples
1 Tbsp lemon juice
1/3 cup gluten free all purpose flour (you can use regular flour for non gluten free)
2/3 cups of gluten free rolled oats (you can use regular rolled oats for non gluten free)
1 cup of brown sugar
1/3 cup butter
1 Tbsp cinnamon
1 tsp nutmeg
INSTRUCTIONS: preheat over to 375 degrees F
1. I prefer to mix all the dry ingredients in a bowl first so the apples don't brown. Cut in the butter until the mixture resembles a coarse bread crumbs
2. grease a 8X8 pan
3. peel and chop 6 cups of apples. Approx. 6-8 apples
4. arrange apples in greased pan
5. squirt the lemon juice on the apples
6. pour the crumble mixture over the apples
7. I like to add a few dollops of extra butter on top
8. bake uncovered in oven for 35-40 minutes
This tastes so good you would never know it's gluten free. If you are baking it for someone who is Celiac make sure there is NO contamination with the butter and other ingredients. Read labels on the rolled oats as well. I bake a double batch when I do this since it's nice to have one in the freezer too 🙂 Hope you like it!