I know I have talked about this topic before in previous posts, but it's still something that is done at least once a week with clients who are selling their house.
Shiny brass dates a house so the more we can remove it the better, for Staging purposes.  If you love the brass and you're NOT moving, then keep it – it's your house :).
I like adding black since it won't clash with other brass, antique bronze or brushed nickel that you have elsewhere.  It always looks clean and tidy.
Just make sure you are using a heat retardant paint for safety.  Talk to your paint expert and follow the manufacturers instructions. This paint can be found in a spray can as well as paint that can be applied with a brush for those more challenging pieces that can't be removed easily.
Here are two examples – each took about 10 minutes!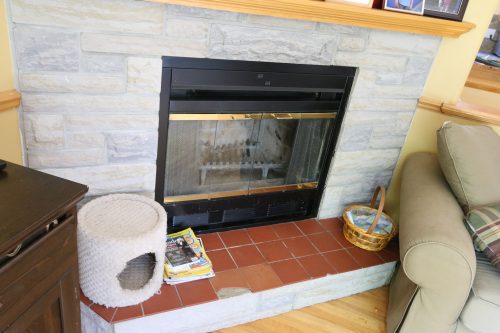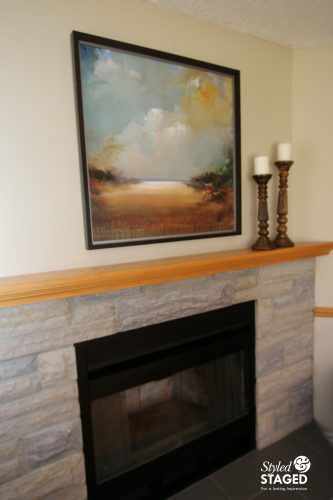 The homeowners also retiled the hearth since the previous tiles were chipped.  The charcoal gray looks amazing with the solid black fireplace surround.  They simply flipped the brass magnetic strips off and gave a little sanding.  Then, the strips were spray painted outside.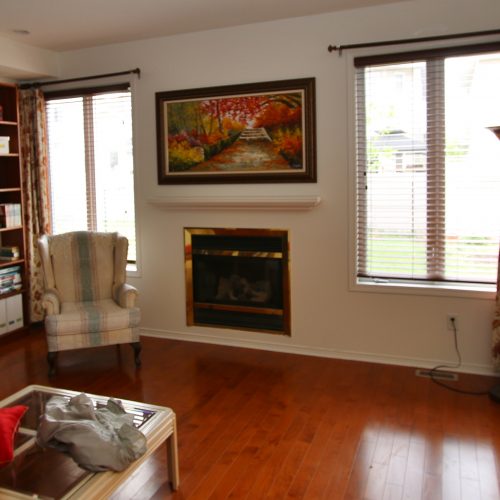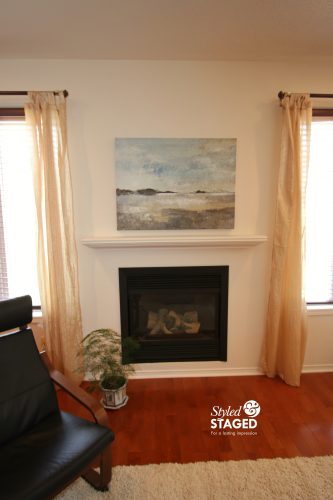 We really updated this whole room but it started with painting the fireplace surround.  It completely transformed the look so I could bring in more contemporary accessories (area rug, artwork, drapes, chair etc.)