Mirrors are not just for functionality.  They are a huge part of home décor.  They add sparkle, depth, reflect light, and with the proper frame they are also a piece of artwork. Mixing metals and wood adds more interest and is very on trend.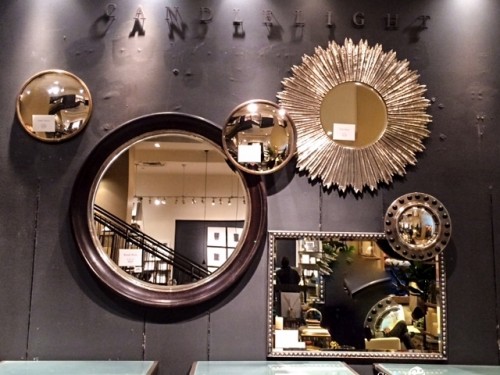 I constantly use mirrors in both Staging and Decorating. The key is to make sure to hang them in the right place.  Always look at what you're reflecting.  You don't want to be looking into a staircase, kitchen, bathroom or an area that might be too cluttered.  Frames are so important.  The more decorative or chunky it is, the more presence the mirror has.  Round mirrors are definitely on trend since they are so versatile.  The little mirrors above actually have a holder so they are away from the wall so you can have a layered look. Notice how the little ones are overlapping the larger ones.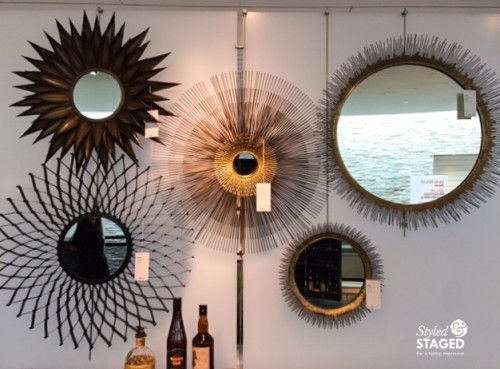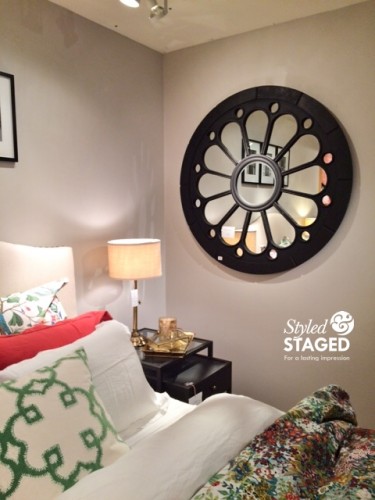 The linens on this bed were very bold and graphic.  This floral mirror is perfect since it complements the floral linens but it's still bold enough so it doesn't look wimpy. One of the great things about decorative mirrors is that you can find them in so many different stores and at different price points.  Just remember, the bigger the better!!