There has been a huge trend using Mercury glass for our indoor décor. You see it everywhere in all the Home stores. We've enjoyed table lamps, hanging pendants, vases, candle stick holders and vases made out of mercury glass. Mercury glass is popular since it's the perfect balance of casual elegance with the it's imperfections and sparkle.
Mercury glass, also known as silvered glass contains neither mercury nor silver.  It's actually clear glass, mold-blown into double-walled shapes and coated on the inside with a silvering formula, which is inserted through a small hole that is then sealed with a plug. – Martha Stewart Living Volume 45 December/January 1996/1997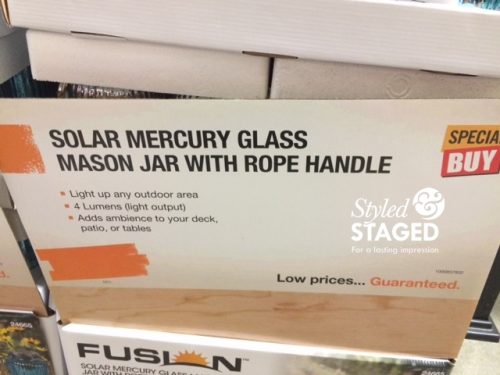 As I was poking around at the Home Depot, I fell in love with these outdoor solar powered mercury glass mason jars on a rope.  Just imagine how nice they will look hanging from trees, gazebos, sitting on the deck or patio furniture.  The fact that they come in three colours is a real bonus!  These would be ideal for outdoor casual weddings or parties.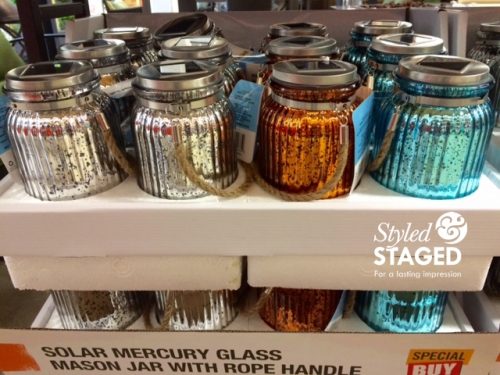 I think these will be big sellers since they have the nostalgic feel to them with a modern twist.  Enjoy your outdoor living this summer!