The last few posts I've written have had a feminine flair to them, so this time I wanted to give some masculine STYLE.  I've noticed how it's often difficult to find men's bed linens that aren't just solid colours, stripes or plaids.  I was very excited to see these two sets of linens at Simons retail in Quebec.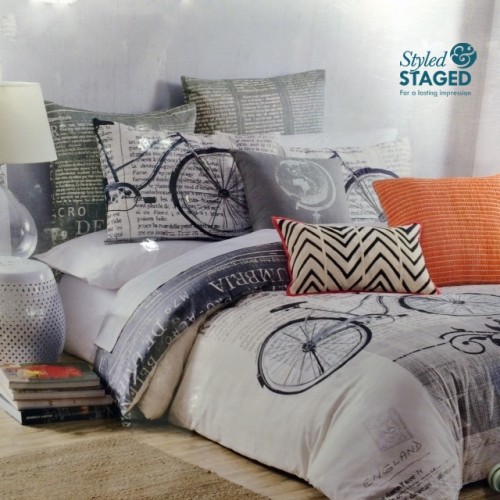 I loved the bold graphics and all the layers that are possible.  Any colour can be added for those who want more punch.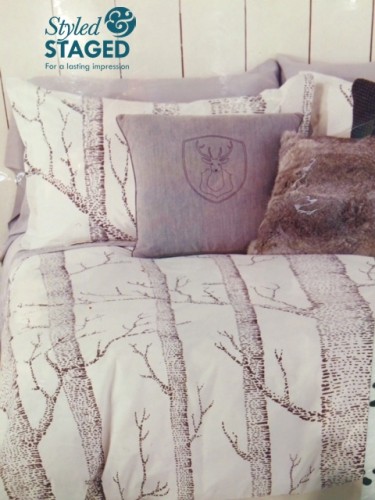 Here is another example of a fairly neutral masculine pattern that can handle any accent colour if desired. I think designers are finally discovering that men want to have stylish looks as well.  I'm sure we will see a whole new niche for more linens.  I can't wait to see more options on the shelves for the general public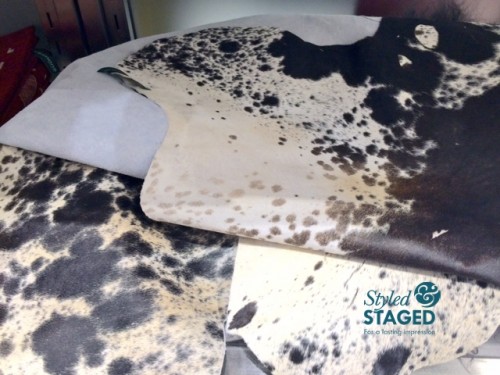 Adding area rugs in either faux hide or real hide can add instant personality to your masculine bedroom, office or den.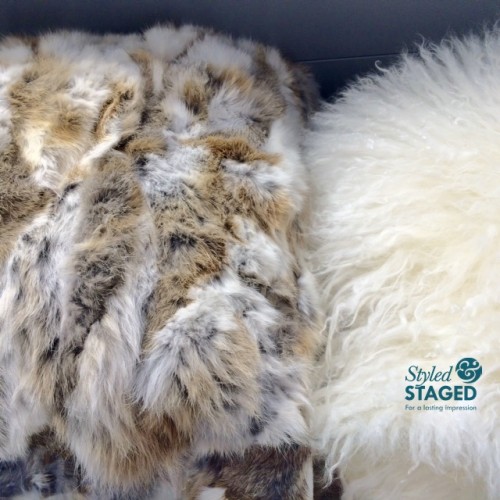 Simon's also had a large selection of fun, textured and furry accent throws and pillows.  Some were real and some were faux so there was something for everyone and in everyone's different price points.
.