Little Tweaks Can Make a Huge Difference in Staging
These two bedrooms and bathrooms were lovely just the way they were – they just needed a few tweaks.  People are always amazed with how little changes can make a huge difference right in front of their very eyes.
More Furniture Was Needed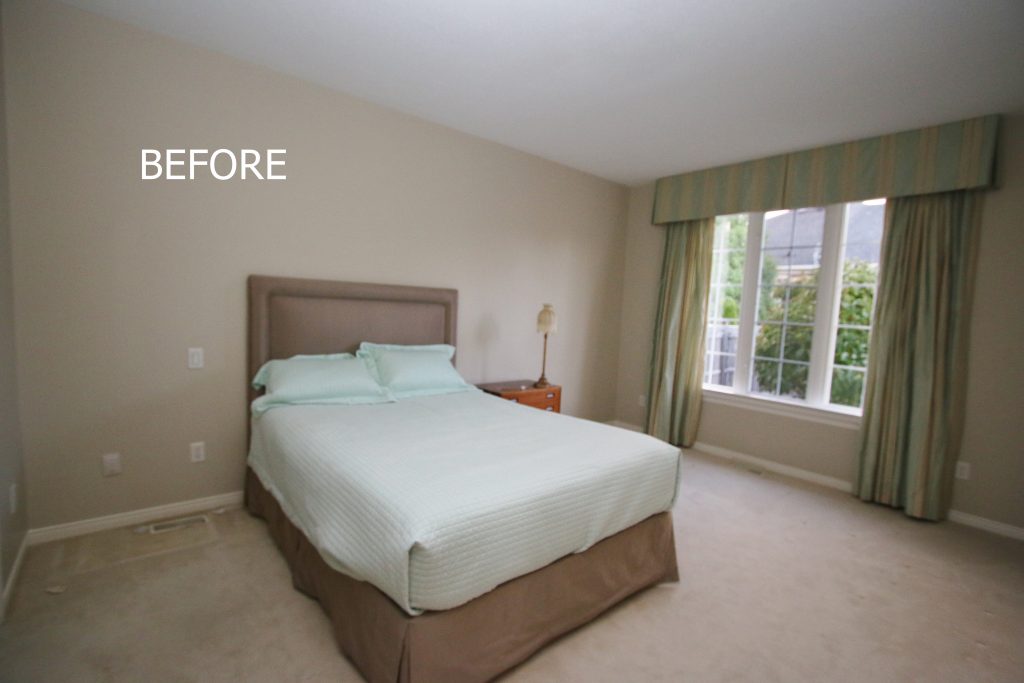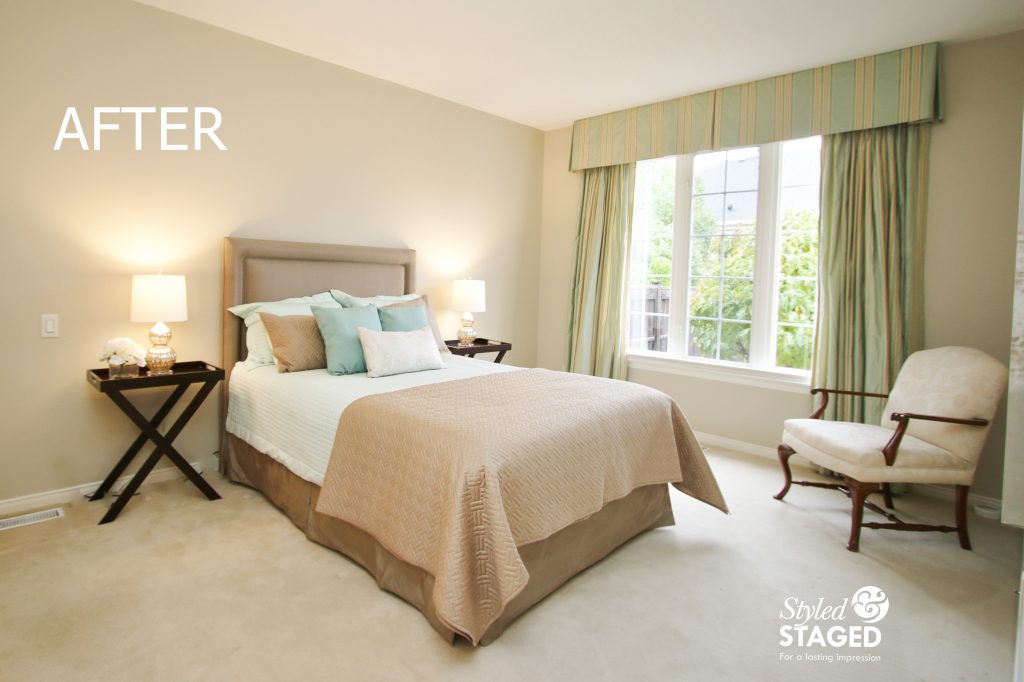 I was extremely lucky that they already had beautiful silk floor-to-ceiling drapes for drama and a beautiful bed with the upholstered headboard.
Bringing in night tables and mercury glass lamps elevated the elegance.   The extra lighting was very important since there is no ceiling light. Adding the additional coverlet and accent cushions make the room feel like a luxury hotel.  We brought the chair in from another room to help fill in the space.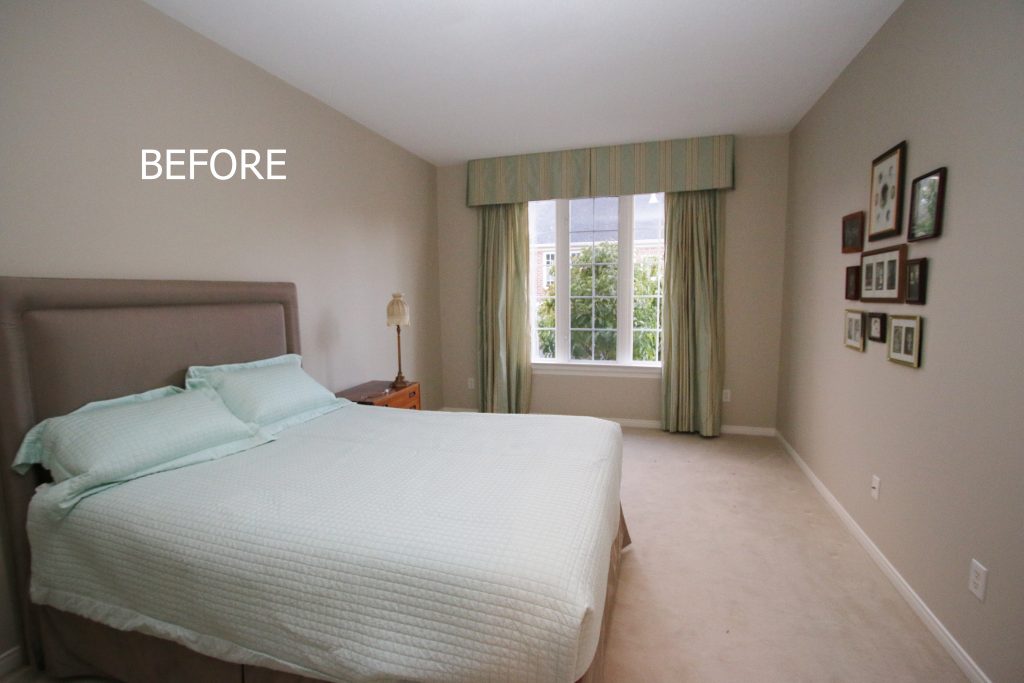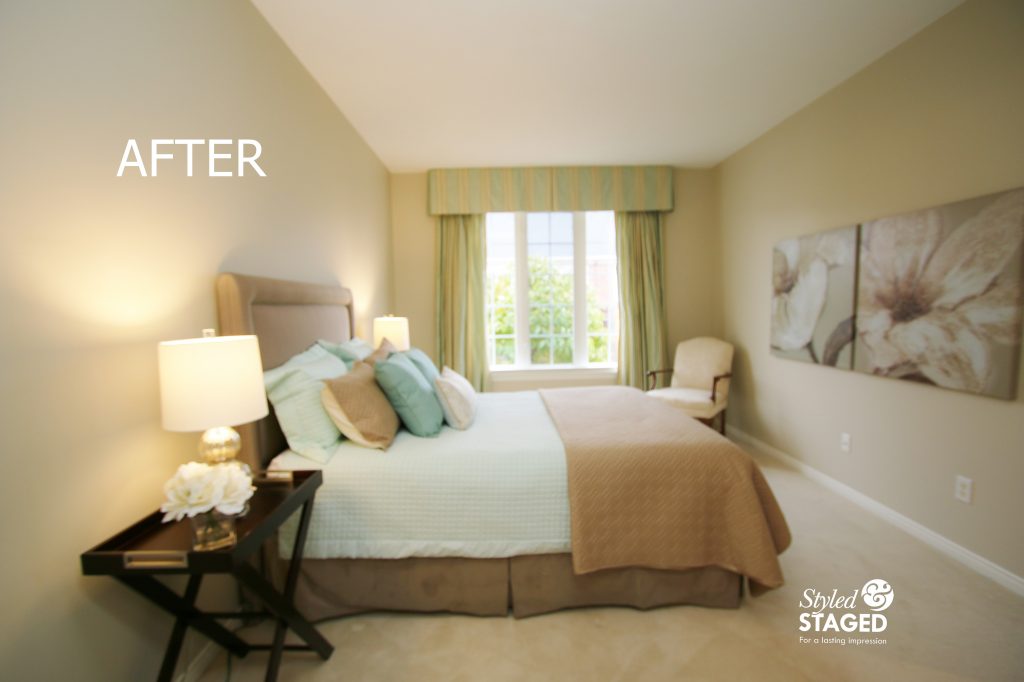 All the little family photos were too personal and small for such a large room. These large canvases are not too over-powering since they blend with the other soft colours in the room.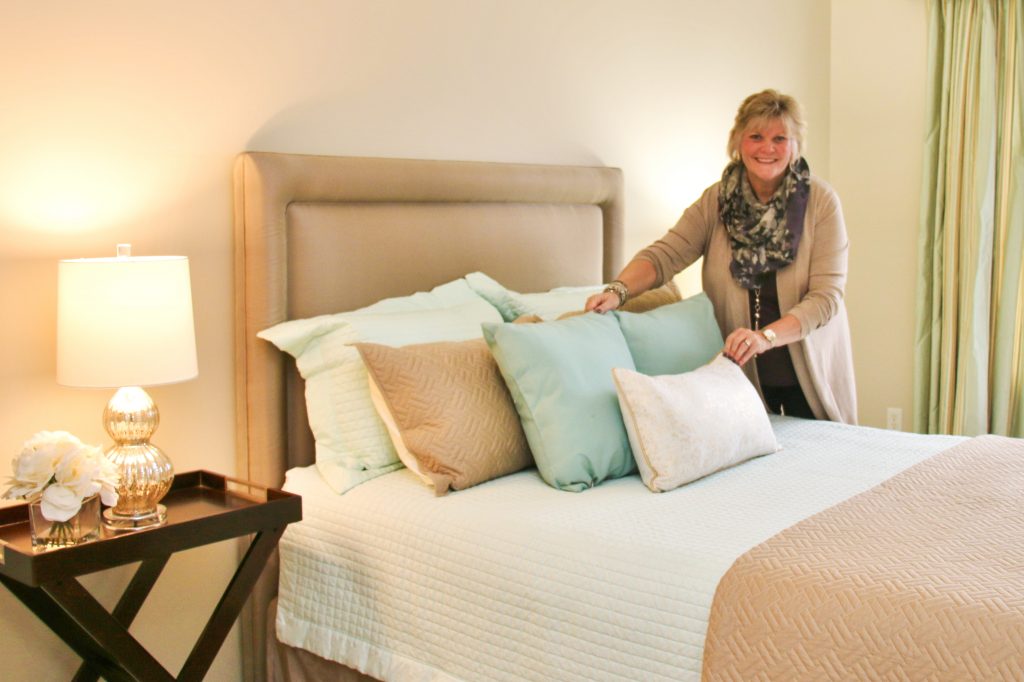 Adding layers of colours and textures to the bed make the room more interesting.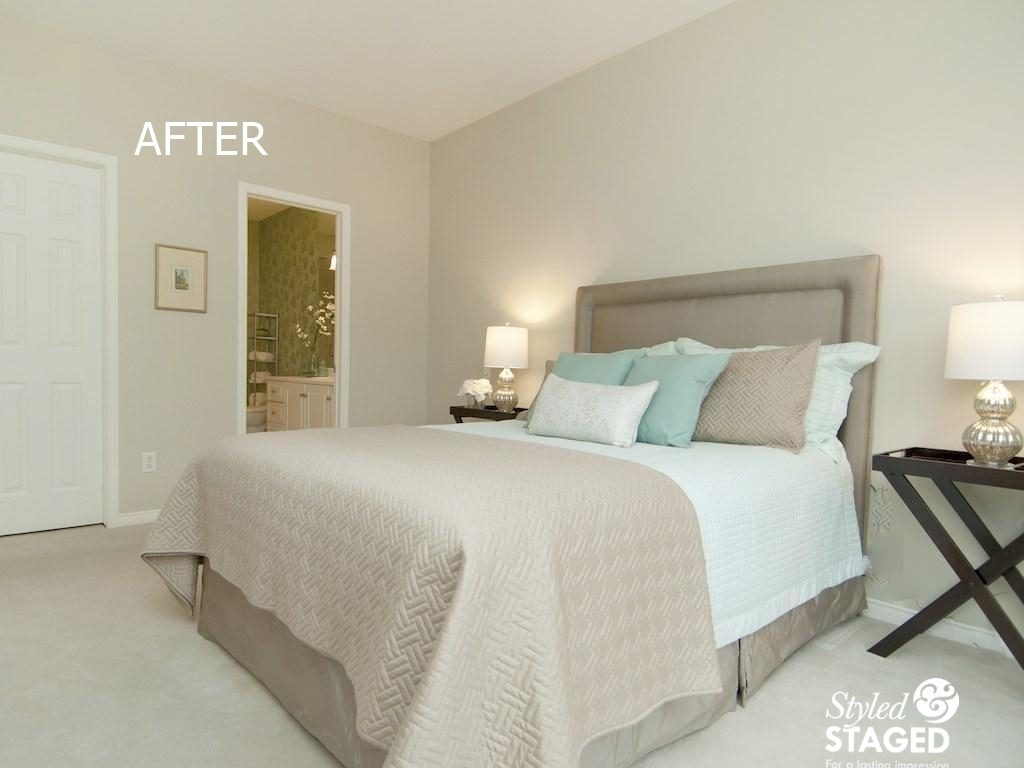 You can see how the master en-suite colours flow from this room.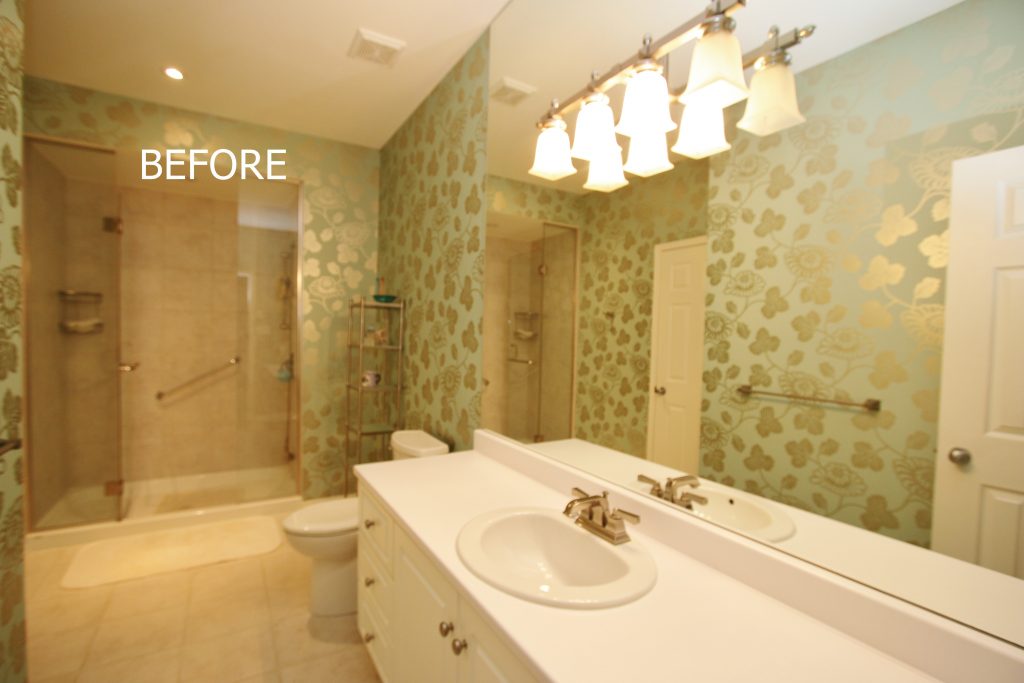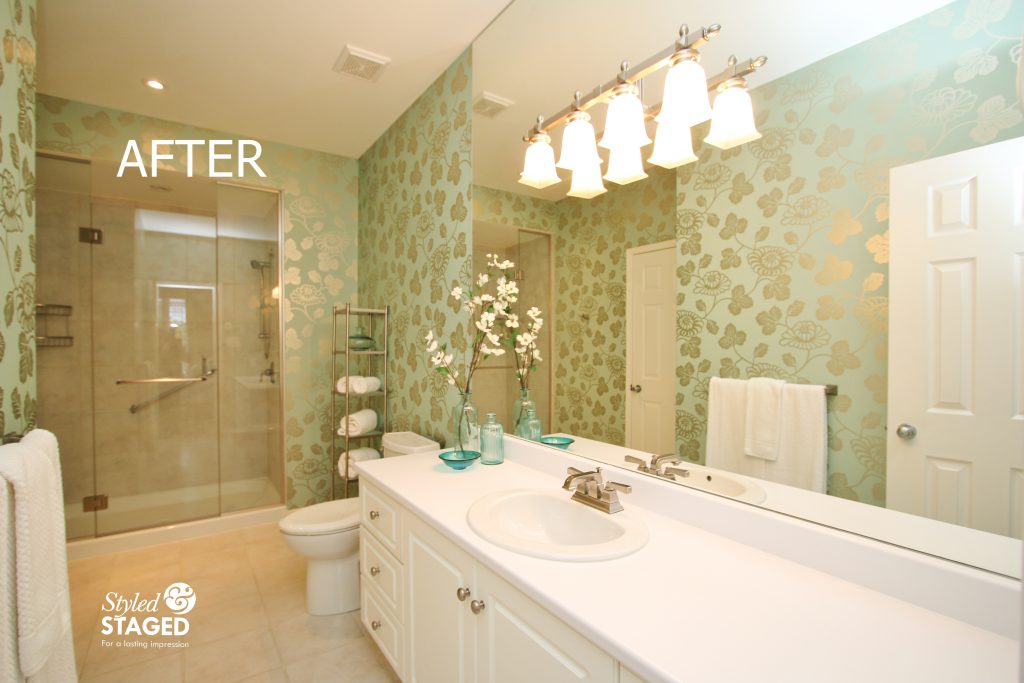 This glamorous wallpaper makes a bold statement.  Since it had an 'all-over' pattern, I just added white towels and a few accessoires.  This pretty room will definitely be remembered.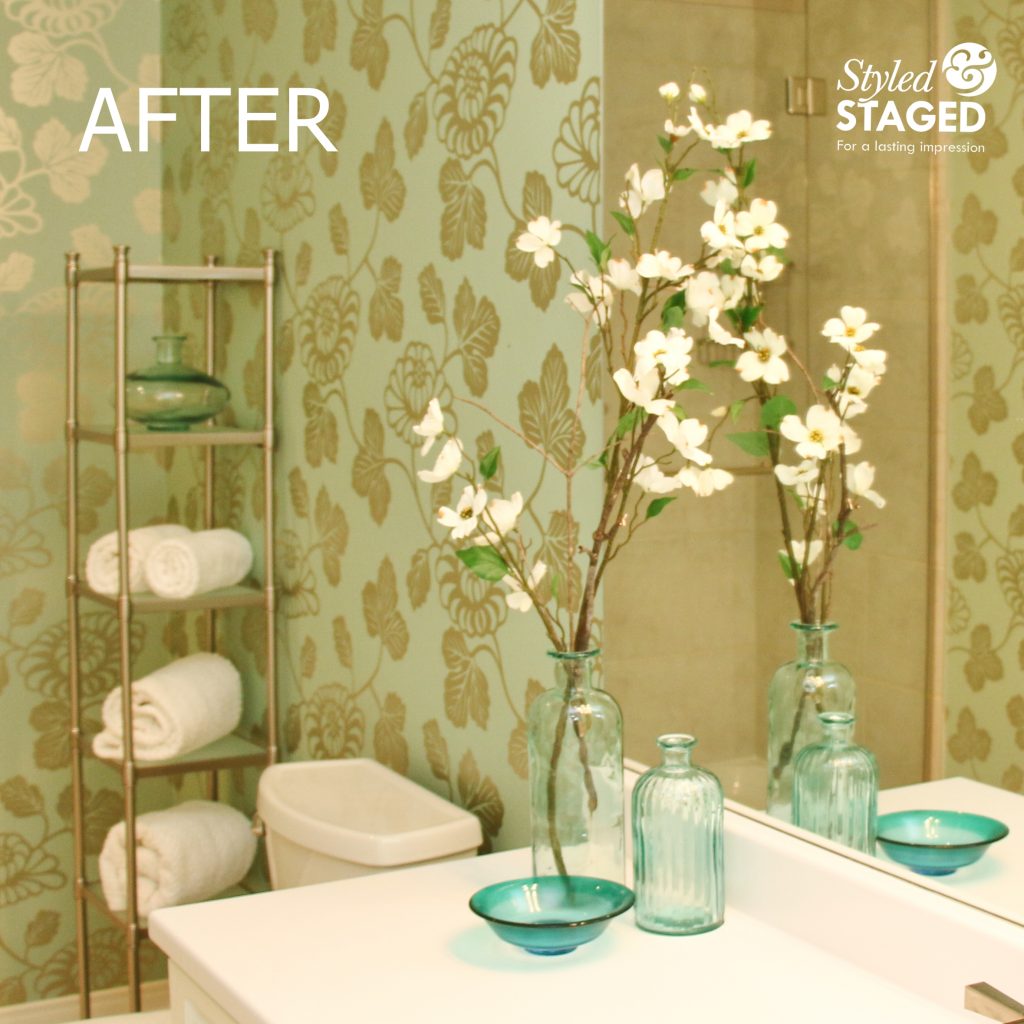 The glass accessories keep it feeling light and airy. The floral branches are just an extension of the pattern on the wallpaper.
Maintaining the Integrity of the House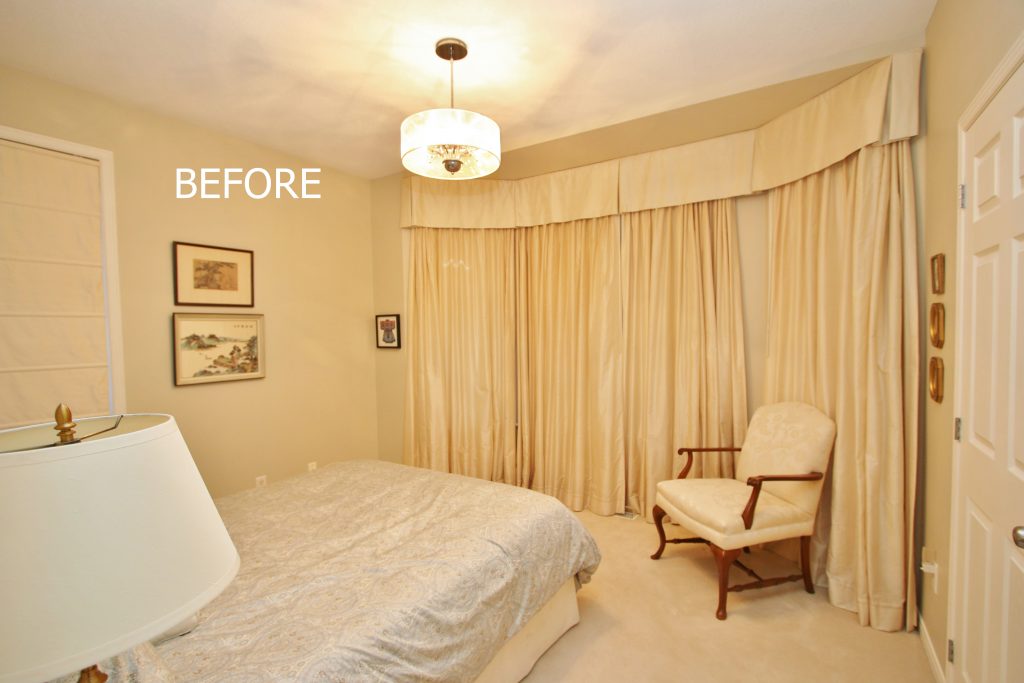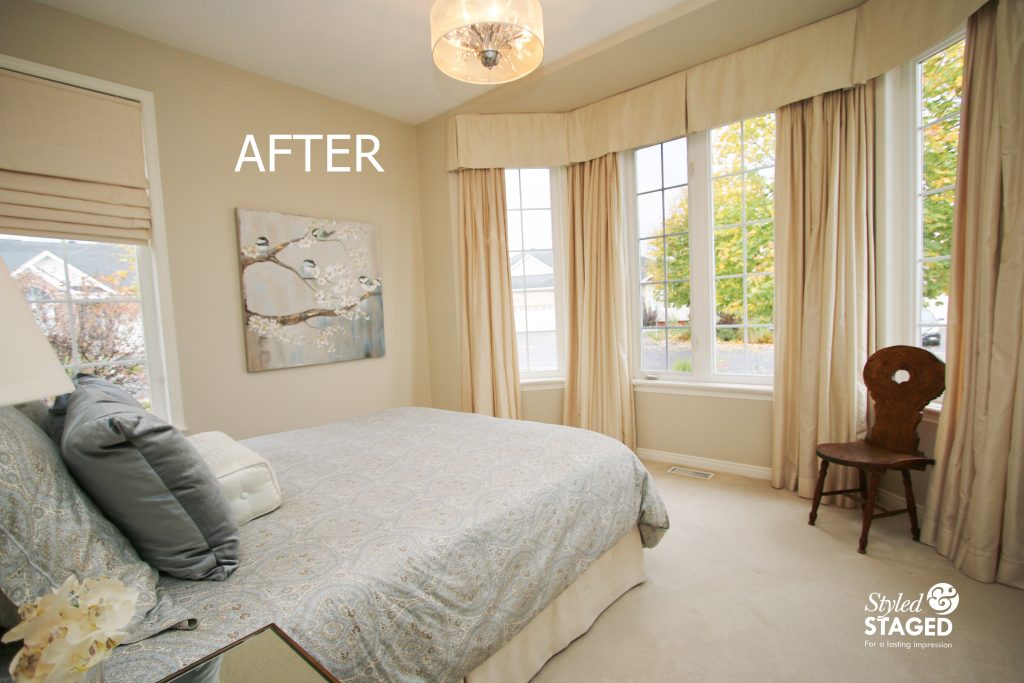 This room was perfectly fine, however for staging purposes, I wanted to bring out the blue in their linens.  Bringing in a larger canvas and some additional blue cushions and white flowers were all that where needed.  I had make sure the artwork enhanced the ivory silk custom drapes and sparkly ceiling light fixture.  The ivory chair was taken to the master bedroom and this antique chair was brought in from the hallway.  I love it when homeowners have so many beautiful things to work with.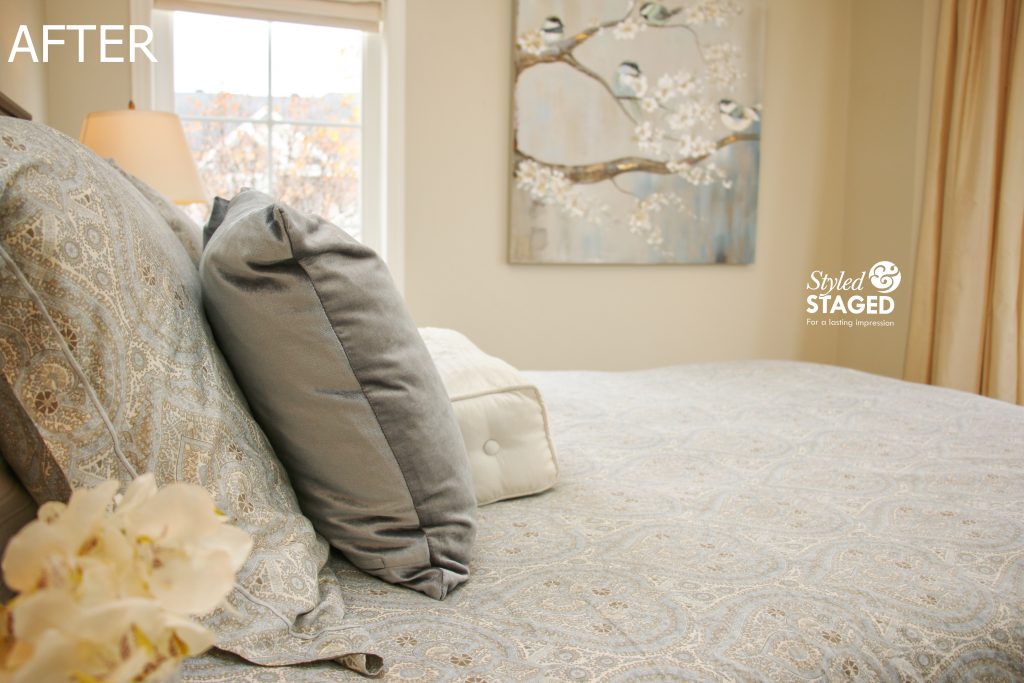 All the subtle elegant colours came together nicely by adding layers and textures of fabrics.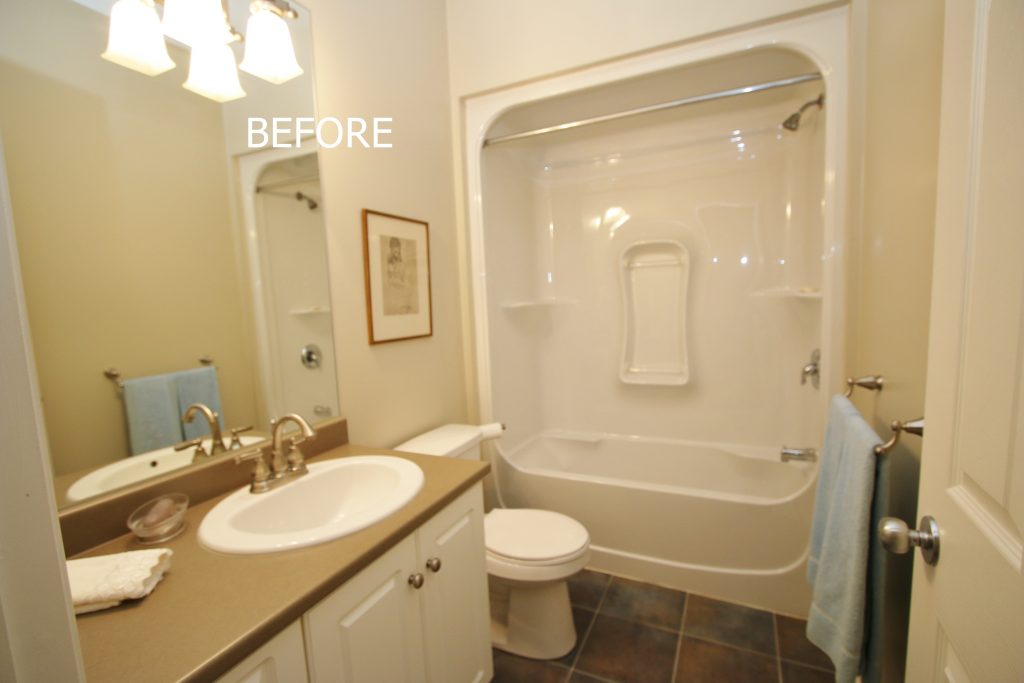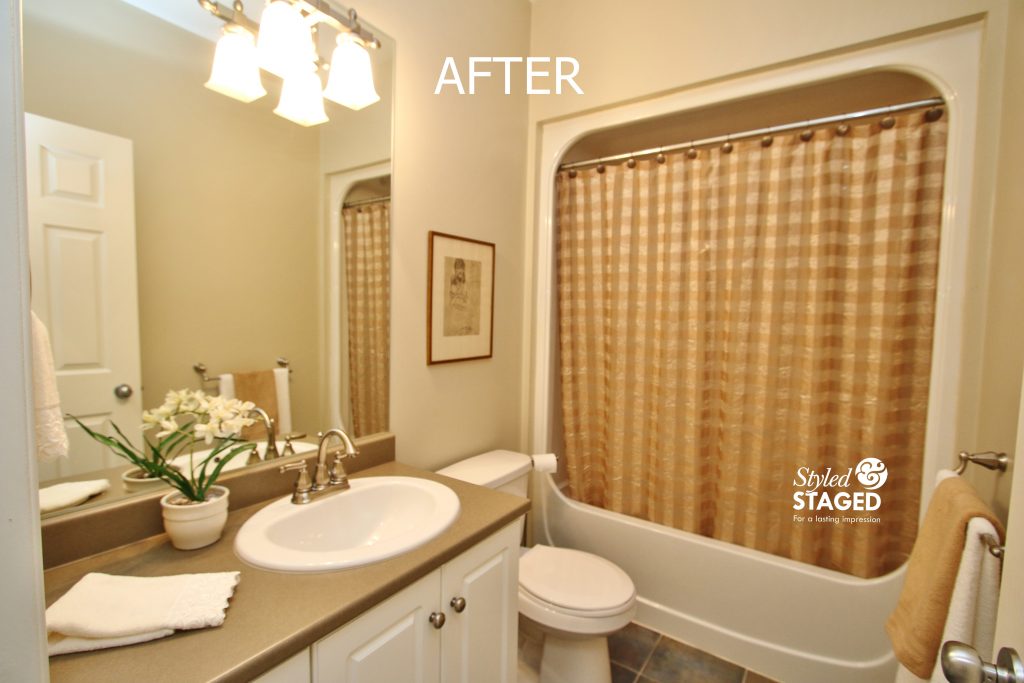 It really doesn't take much to transform a room.  I brought in a shower curtain that pulled the colour from the floor tile.  It also worked with the vanity countertop.  It's important to show buyers how to enhance the things that are staying with the house.  White towels always look fresh. Adding a complementary hand towel adds layers and interest.