Glam Up Your Space
Sometimes when I go shopping for something very specific, I end up finding the perfect 'little treasure' for somewhere else.  I found these three decorative mirrors (each one is about 11″ wide and all three came in a box for only $14.99 at HomeSense).  They are actually made of plastic but they look like metal. You literally have to touch them to believe it. I love the retro vibe that they have. They can go in a modern house or a very classic house.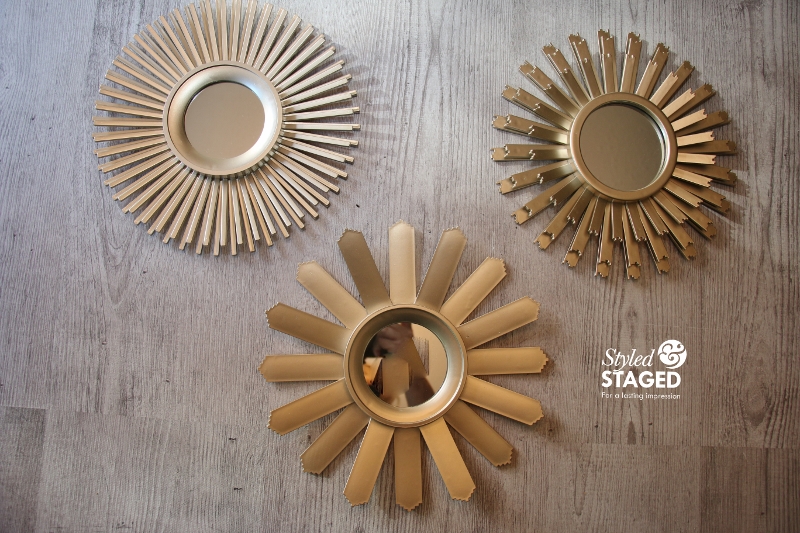 These mirrors will look amazing on any wall colour.  They would look very chic on extremely dark walls and elegant on lighter walls. Smaller objects always have more impact when put in a grouping like this.  One mirror by itself would look lost.  Also make sure you hang the mirrors close enough together so they almost read as one larger mirror.  Again, they lose their impact if they are spread out too far apart.
They are ideal for small spaces where you just want to add a little pop of personality and even a bit of sparkle.  I plan on putting these in a small foyer now, but I can see myself using them in just about any room of a house. They help create great little vignettes too over desks, dressers, hall tables etc.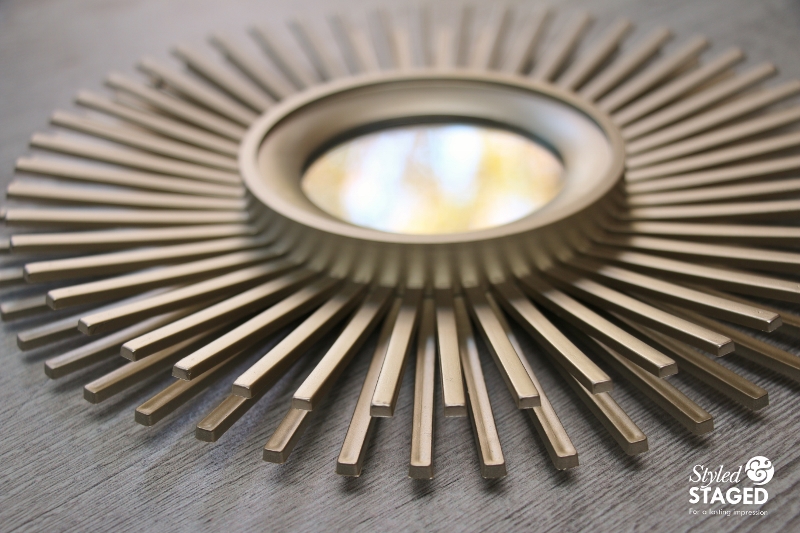 The fact that they are three dimensional is what makes them look much more expensive than they are.
I only buy items for my inventory that I KNOW I will be able to reuse them time and time again. These will definitely be put to good use!