When there is too much furniture in a room, buyers can't see all the potential for themsleves.  Showcase the permanent features like flooring, fireplaces, windows and cabinets that stay with the house.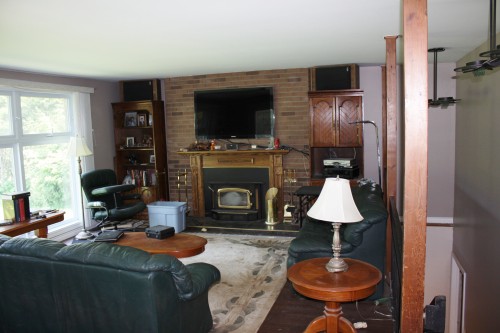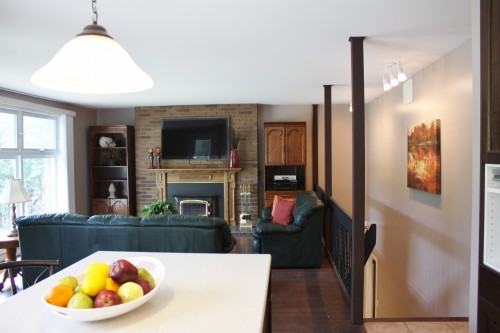 Removing the large soiled area rug, the extra chair, the extra lamps and the large sofa table in front of the window really opened up the room.  Replacing the hanging pendants with track lighting also widened the room.  Hanging artwork in is the easiest way to tie all the colours together and give the room interest.  Now the huge floor-to-ceiling windows and the fireplace are the focal points.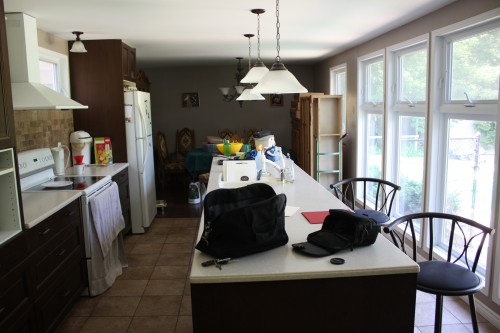 There was way too much furniture in this space and it completely distracted you from all the new kitchen upgrades.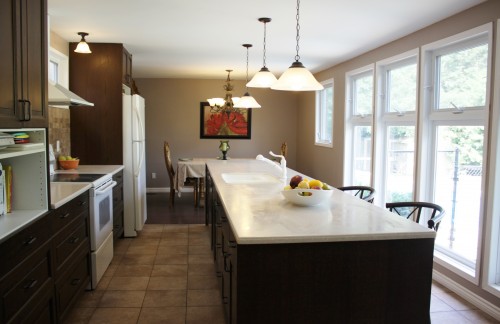 I have to use the homeowners existing furniture so I removed as many extra pieces as possible since the dining set didn't compliment the new contemporary kitchen.  Adding arwork with the dark frame helped pull the two rooms together and it created a focal point at the end of the room. Buyers can now see what a great entertaining space this is.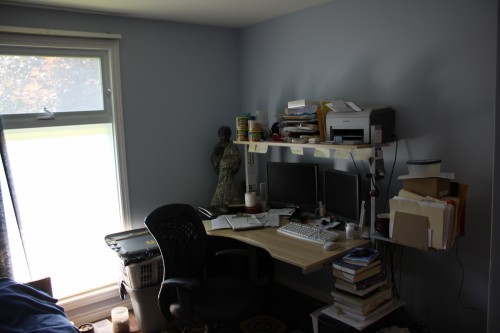 This room originally felt small and dark.  The desk was over powering and paper blinds on the window didn't allow the light in.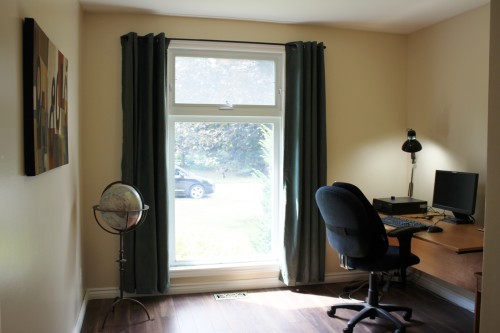 Even the smallest rooms can have a huge impact when staged properly.  Painting the blue walls to a neutral tan really helped brighten it up.  Removing all the extra items on the desk and the upper shelves also opened up the room.  Tan walls don't have to look boring.  Adding the artwork and coordinating drapes give the room all the colour it needs.  The drapes also showcase the floor-to-ceiling height of the window.  The drape panels are on the wall (not the window) which also makes the window look larger and doesn't block any of the light.  Buyers can now see this as a useful home office and it's also nuetral enough for any child to move into as well.