I'm not a huge fan of having a décor 'theme' in most rooms since they get dated quickly and they can lack some of your own personal style influence.  HOWEVER, children change their minds and grow out of their bedrooms about about every 5 years.  What a little boy or girl likes at 10 is certainly not what they are going to want at 15 years old!!!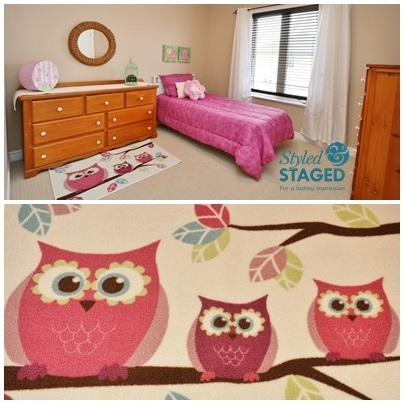 If you or your child are having trouble pulling a room together, you might want to consider a theme that they really like.  Here is an example of a quick and easy way to create a young girl's room on an affordable budget.  Most of the supplies came from either Walmart or HomeSense..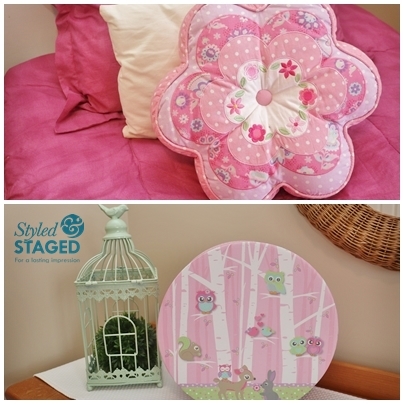 This room was actually in a staging that I just completed.  The dresser used to be in the master bedroom but I thought it would make the perfect kids furniture.  The pine dresser had a completely different look by removing the headboard.  Adding a wicker mirror kept it feeling young.  The white handles were also tied in with the white drapes and runner. Storage bins like this round one are great for hiding all their little 'bits and pieces'.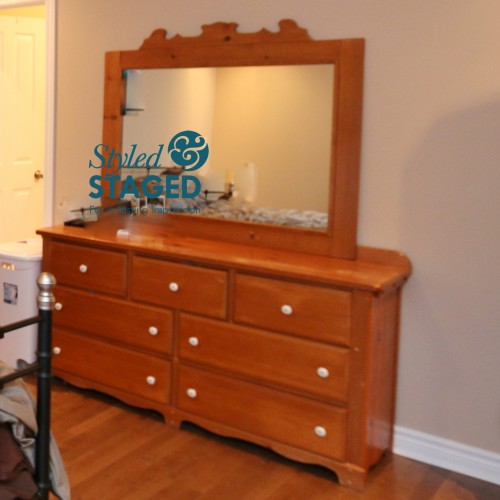 I tend to lean towards solid bed linens since they are more versatile and the room be easily transformed through accessories. This artwork allows you to accessorize with so many different colours to keep the room lively and fun for kids.  It came in a set of four pictures so you can have fun on where and how you want to hang them.