Just A Few Valentine Inspirations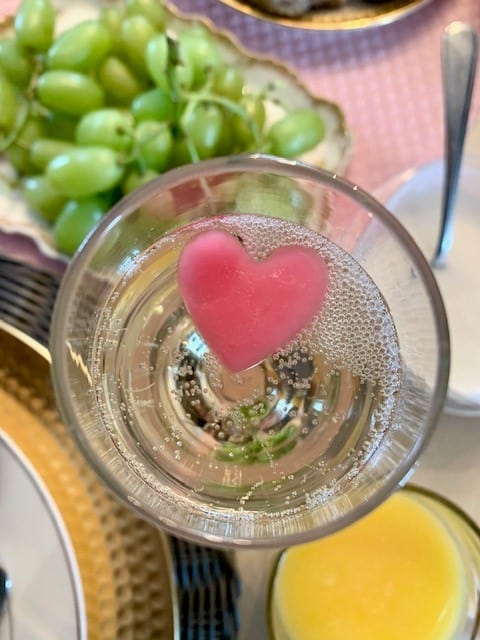 How do you celebrate Valentine's Day? Do you have a romantic dinner, a family brunch, or do you spend the day pampering yourself?
No matter what you do, here are some ideas to get you motivated and inspired. I had most of the items in my home already. You will see many of my accessories from previous posts but I want to show you that you can make things look completely different depending how you stylize them.
I literally just went to my closets and brought out everting that was either pink, white and glass/crystal. By grouping similar type objects on tray, the smaller items immediately have more impact and tell a little story. I love using family heirlooms in everyday ways.
For the centrepiece I started with a gold mirrored tray. Then I added all the gold and silver candle sticks that I owned on it. Some were antiques some were newer. I love mixing the metals and styles. It just works since they are all in the same colours. The antique white milk vases and the white tapered candles also tie things together. Of course if wouldn't be Valentines without fresh flowers. My vases were so dainty, I stuck with tiny flowers.
What Are You Going To Eat? It's A Day For Treats!!!
It's All In The Little Details
No matter what is on your menu, show your loved ones you care by all the little details in the presentation. Whether you buy your goodies or bake them, try to keep colours in your theme. Think chocolate, think decadence, and serve food that you normally don't eat.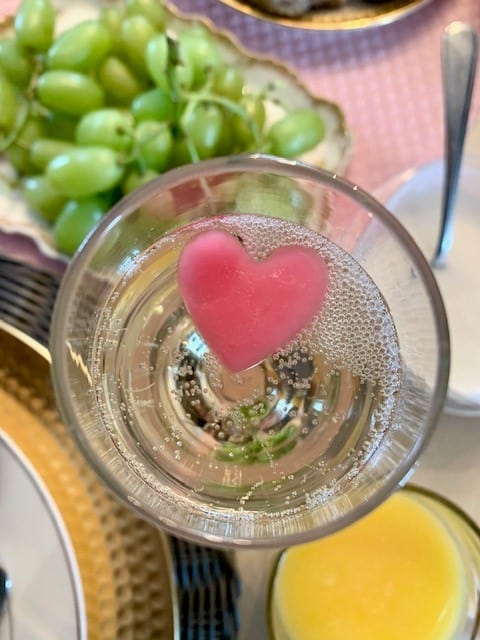 Little things like heart shaped ice cubes in your bubbly takes no effort but it really makes the meal feel special compared to other days. I bought the ice cube tray at the dollar store.
I would love to know what you're planning on doing!