The air is getting warmer and the flowers are starting to bloom. I'm always inspired by nature and the different season when it comes to Staging.  In Canada, the weather affects how we live in our homes, so I like to decorate/stage accordingly.
Give the Room Some Life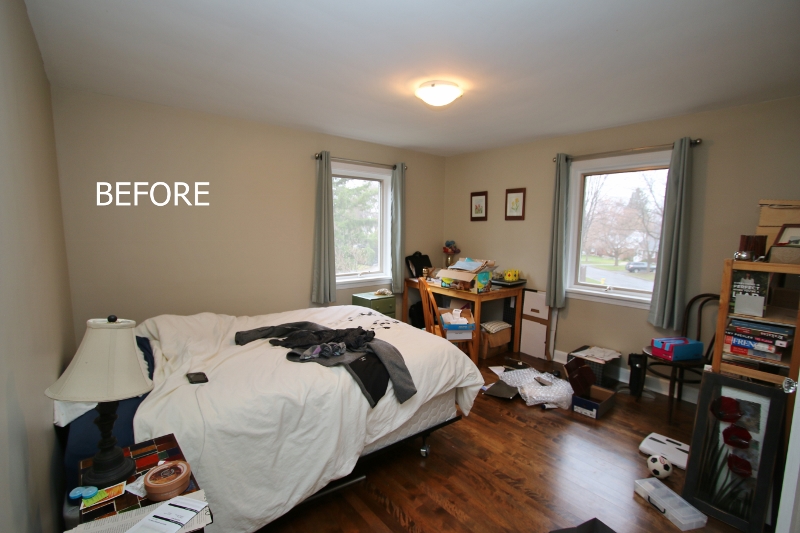 The homeowner's were using this as their 'catch-all' room. I immediately saw the potential of turning it into a fun and whimsical kid's room.  The room had two large windows and the wooden floors were beautiful.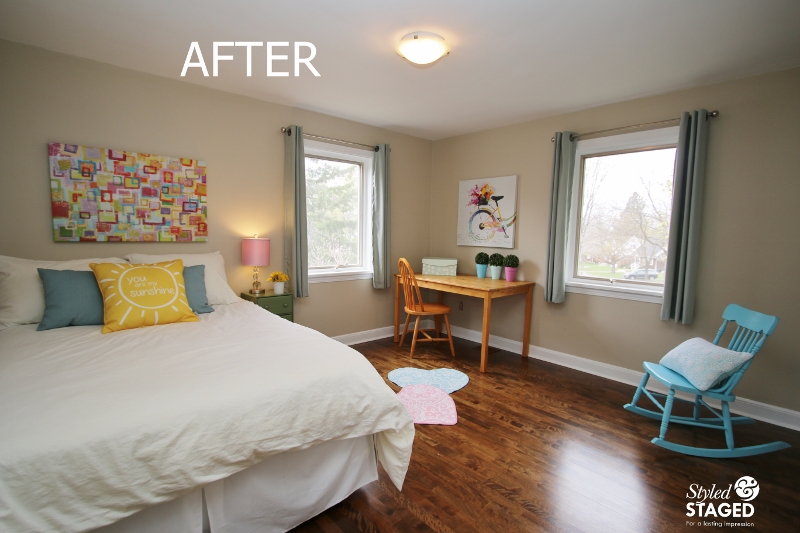 We repositioned the bed and removed all the extra 'stuff'.  This gave me a blank canvas to create a fun colourful room.
Spray Paint Goes a Long Way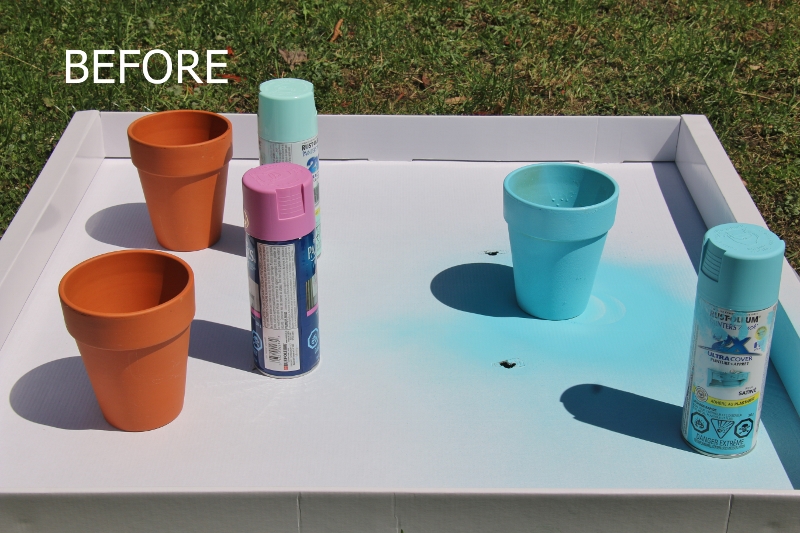 I wanted to add lots of colours so I spray painted some old clay pots that I already had.  Keeping cans of spray paint handy is great for my DIY projects.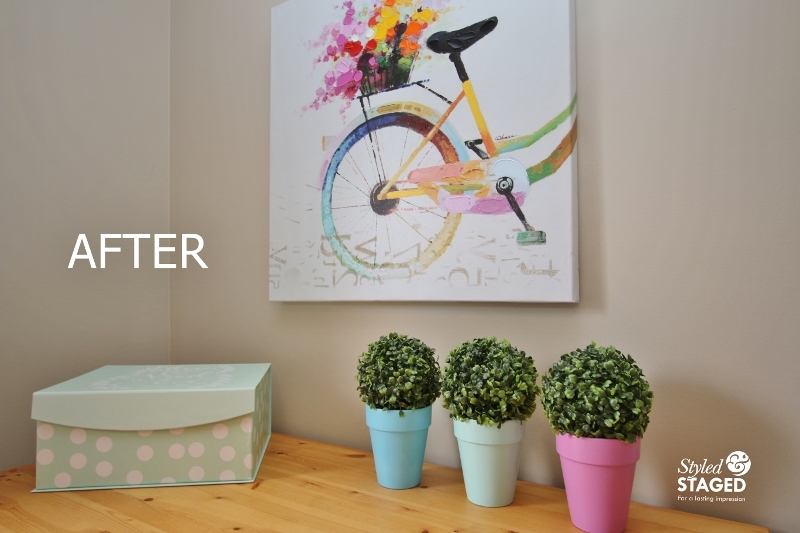 This artwork was my colour inspiration for the whole room.  I just thought it looked so cheery.
Garage Sale Finds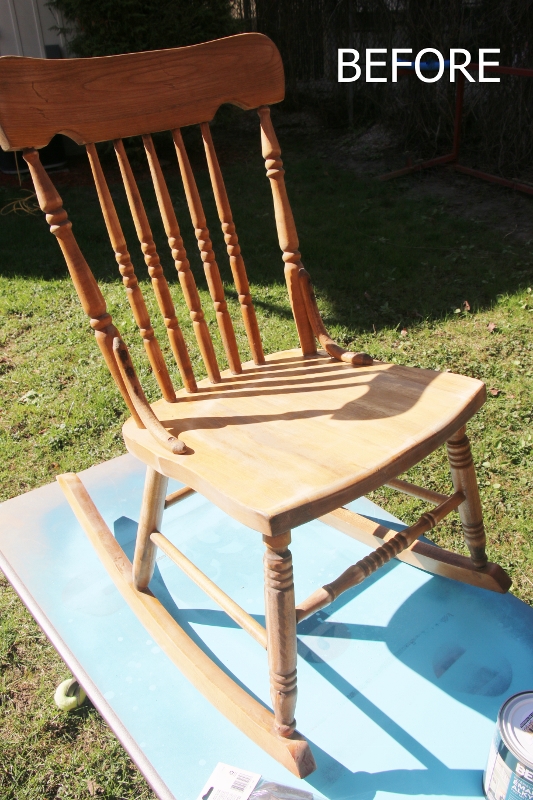 I am always on the lookout for ways to recycle and repurpose old pieces of furniture. This was already a cute nursing chair, but I have been looking for some smaller scale furniture for staging purposes.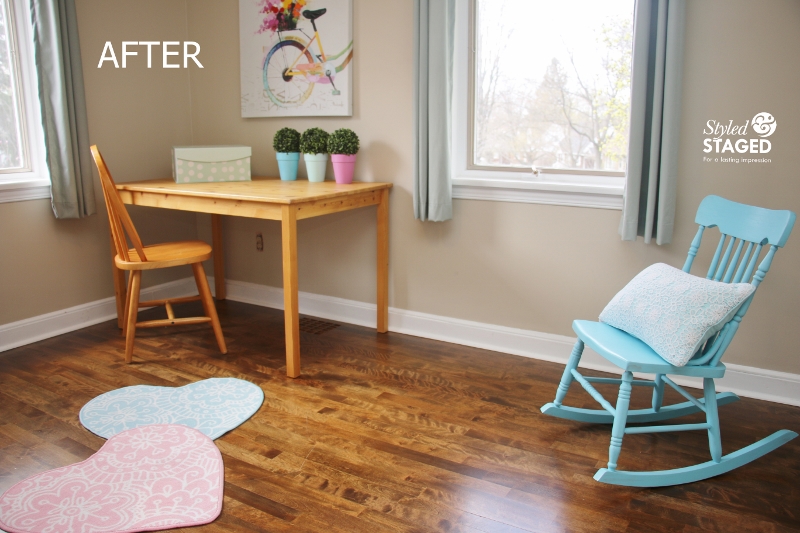 I chose this blue since it's a colour I use in many Stagings and I need to be able to keep reusing my inventory. Even though there are many different shades of pinks, blues and turquoise in this room, the artwork pulls everything together. I like how it also creates a casual, relaxed feel. The heart shaped floor mats were another way to add texture, pattern and colour.
Small Details Make a Difference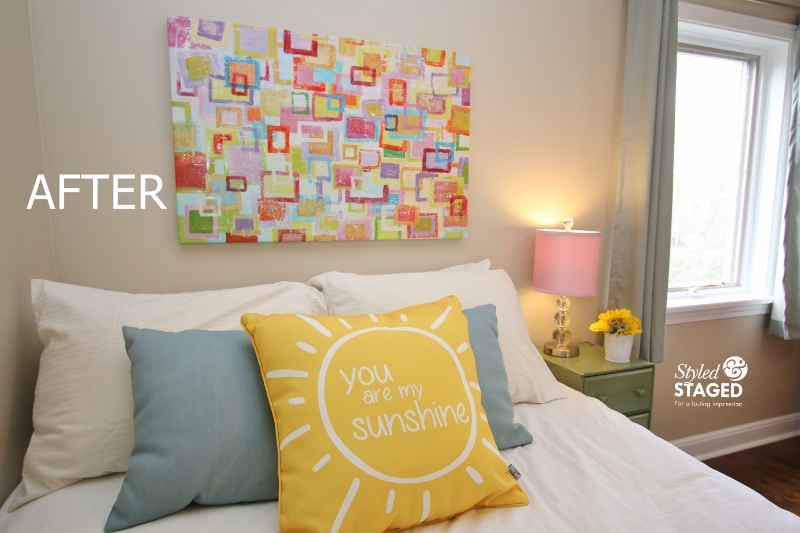 An hour before the photos were being taken, I was racing around in stores finding the perfect little glass lamp with the pink shade for the night table.
When my kids were little, I used to always sing the song "You are my Sunshine" so when I saw this accent pillow, it made me smile and it went right into my shopping cart.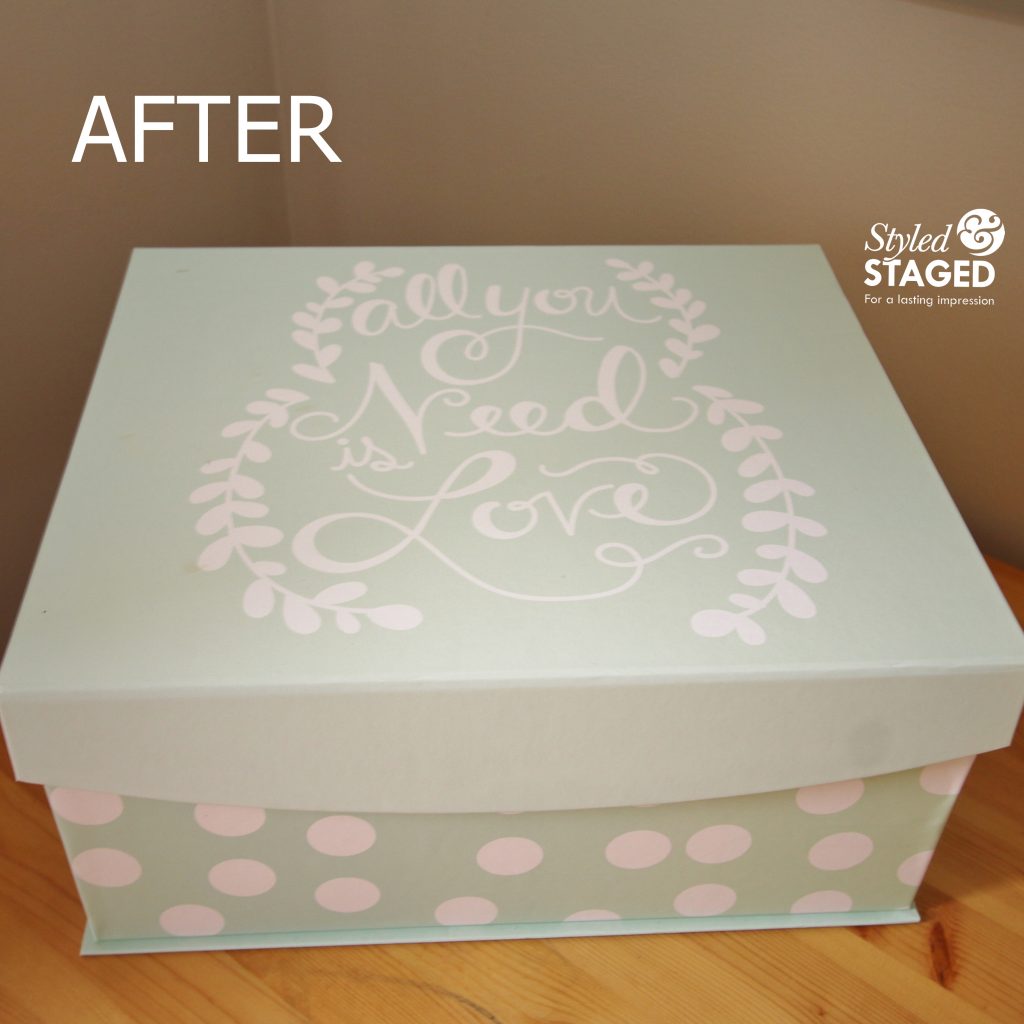 Decorative boxes are great to accessorize a room. They are practical, colourful and inexpensive.  It's all these little details in a room that make buyers say "I want to buy this house, since it feels like home".