Who says Christmas can only be red and blue?  These hot pink and apple green ornaments look fresh, young and modern.  Adding silver makes it feel even more festive.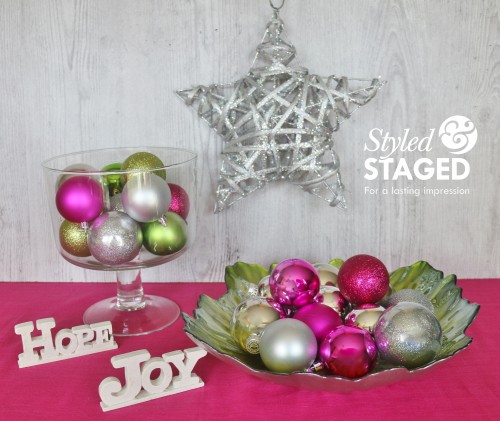 Using my every dishes can also be used to hold ornaments.  Keeping to 3 colours keeps it looking classy. My trifle bowl is perfect since the bowl is raised which gives more interest when you have different heights. My green bowl looks completely different once the ornaments where added.  All the ornaments were bought at the Dollar Store which keeps costs down. Adding a hot pink table cloth really makes the décor 'pop'.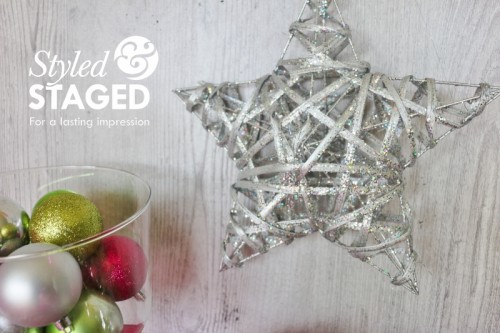 Adding the silver Christmas star made the setting look festive.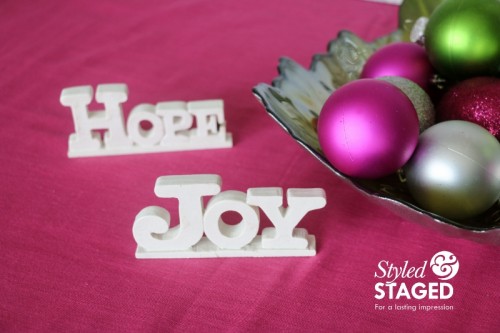 "Hope" and "Joy" are two very important words for the holidays. These little words add some whimsy to the décor.
Hug Your Home…