Here is an example of how rearranging the furniture completely opened up the room and made it more inviting.  When staging your house for re-sale always make the rooms appear as large as possible. It's important to see all the possibilities.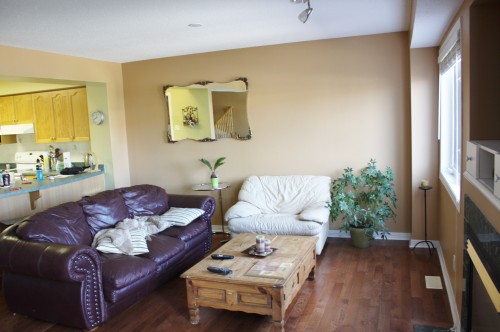 I can understand why the homeowners put their sofa in this direction since it was facing the TV but this is the 'formal' living space and they have a large family TV room so it doesn't have to be the focal point in this room.  Arranging the furniture this way completely cut the room in half.  The mirror looks awkward since it's not centred over anything.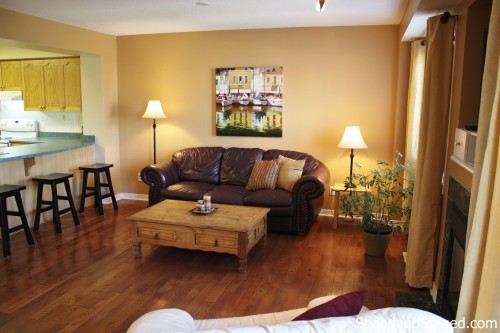 Always put your sofa on the longest wall.  Now you see that there was a great counter with the stools for more seating.  Once you place your furniture, arrange your lighting and then hang artwork centred over your sofa.  Styled & Staged brought in some inventory for a cohesive look pulling all the colours together but we were able to use all the homeowner's furniture which keeps the costs down.  We brought in artwork and accessories with different shades of green to compliment the green marble fireplace. Always enhance what is a permanent feature in the home.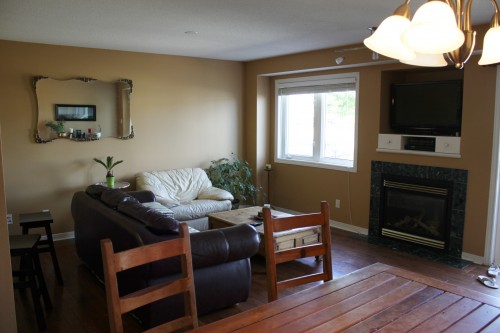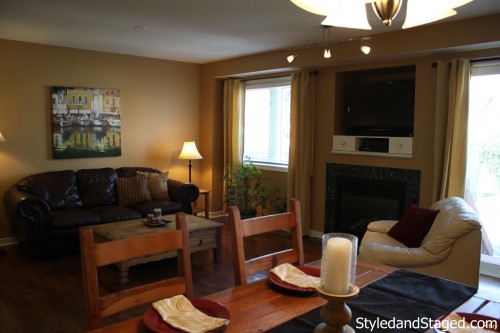 Notice how the two different size windows are now balanced because of the drapes ($10 each panel at Giant Tiger).  I always use drapes with grommets at the top for patio doors since they slide so easily.  The brass on the fireplace was also spray painted with BBQ heat retardant black paint.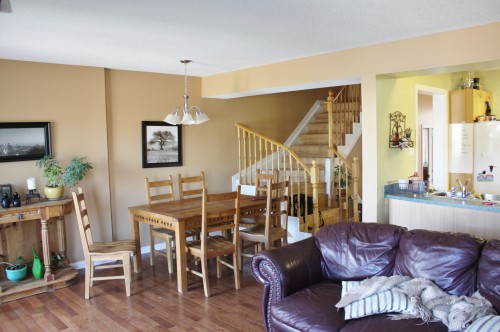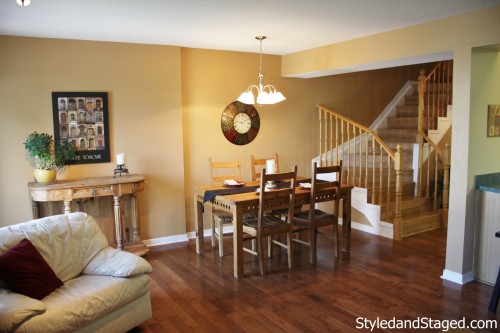 Styled & Staged takes pride in having inventory to compliment every homeowner's style.  The rental artwork, clock and linens look like they always belonged there since they blend with the homeowner's furniture.  This is what helps make the house not look too 'staged' or 'fake'.  You still want the house to feel like a home.