I have a client who I've been helping over the years and they wanted a backsplash in their kitchen since there wasn't any when they moved in.  This contemporary open concept home is ideal for entertaining.  Since you see all the different spaces, it's so important that everything flows.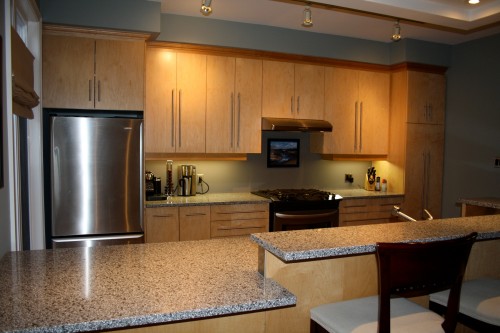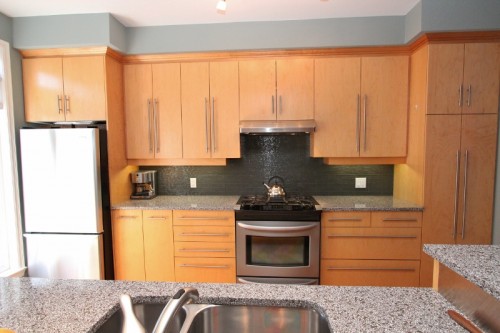 They had already did he hard work and selected a few sample tiles to show me, but I immediately fell in love with this dark gray glass tile. They also had lighter shades but I didn't feel there would have been as much impact. The dark gray was such a nice contrast to their cabinetry and it complemented their quartz countertop without competing with it.  It also looks amazing with the stainless appliances and hardware.  The opposite wall is painted in the same gray so it ties everything in nicely.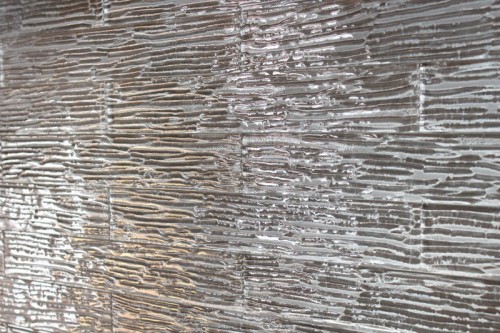 The interesting thing with this tile is that you don't use any grout.  It looks like rippling water.  There is just enough sparkle and dimension to make it interesting but it doesn't fight with the other elements in the room.