Take the guessing out for buyers!  Show them where to place furniture!
When I was standing in this room it looked great.  It wasn't until I looked at the photos that I took that I realized the furniture had to be rearranged for Staging purposes.
Although the bed looked nice and cozy by the high window, buyers who have King size beds need to see that their bed will fit.  Buyers might not think that the room was wide enough to turn the bed around so we had to take all the guessing out for them.  It does fit with lots of extra room as well.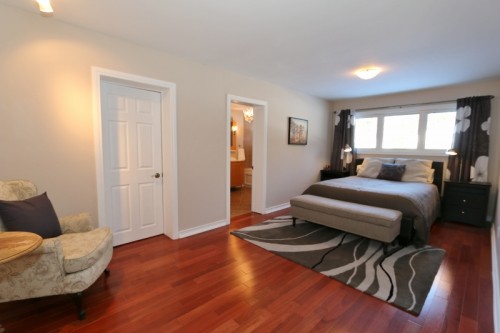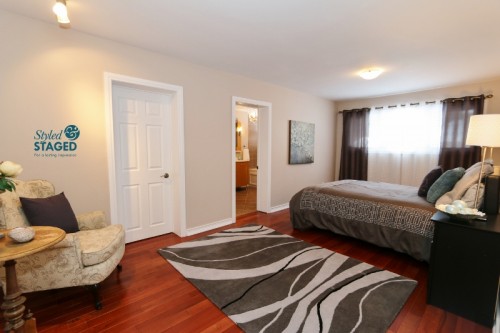 I also brought in larger soothing artwork and accent pillows for a subtle hotel chic look.  I exchanged the drapes as well.  I thought the solid drapes were calmer and the white shears also camouflaged that fact that the window is fairly high. You didn't notice that when the bed was under it.  Always think of your views as well.  Shears are very forgiving to let the light in and the view out.  Today, shears are no longer only for grandma – they come in modern textures with grommets as well.