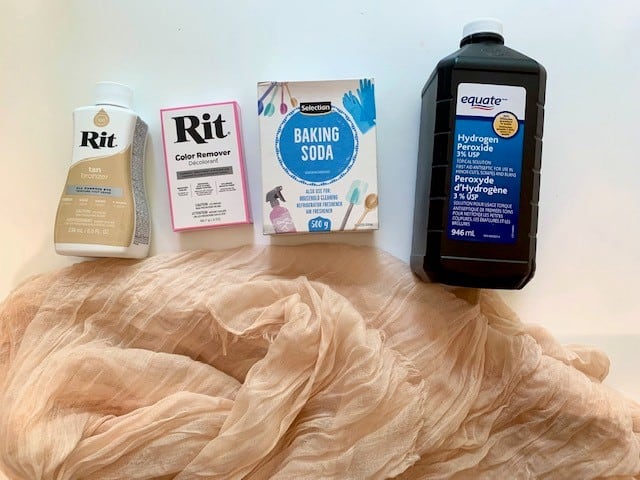 I have to be honest, I'm very frustrated that I don't have my DIY projects finished to show you today. Sorry about that.
Weather Is Not Cooperating
I'm working on revamping my grandpa's chair but every time I go outside it starts to sprinkle so I have to bring everything back in. Or, it's so hot and humid the stripper dries too quickly to do it's work.
I have some other outside painting projects but the paint won't cure in this humidity and heat. Once the sanding is completed, I will prime and paint inside.
Since the weather is holding me back, I decided to go and buy my high density foam cushions to put on the chair so I can start to upholster them. The original cushions for the chair were filled with horse hair.
Best Customer Service in Town!
I did a lot of searching online for foam but I wanted to feel and sit on it. I found Ottawa Foam at 60 Colonnade Rd, in Ottawa and it was the best shopping experience I've had in years! It's family run and they took so much time with me. They showed a huge interest in my chair and knew exactly what it needed. I was able to sit on sample so I knew I would be happy.
If you have any upholstery or refinishing needs, they can help you too.
They cut the foam right then and there and I was able to leave with it instead of waiting 5 weeks for custom online foam.
Support Local Businesses
Please always try to support your local businesses. Especially family ones 🙂 I will definitely be using them again. The price was actually cheaper than any lower grade online product since there was no wasted foam. AND I DIDN'T HAVE TO WAIT. Now the pressure is really on to finish the chair lol.
Experimenting With Removing Colour
Planning a wedding during a pandemic has a whole new set of challenges so I did have to order many supplies online. I needed 10 gauze runners for the table. Colours look so different on every monitor so I knew I was taking a risk but I didn't have much choice since the stores were all closed at the time. We expected them to look cream like in the photo above but when I opened them up, they looked very peach! The problem is the shipping and returns would be more that the cost of the actual runners so I'm determined to experiment with one of the extra 10′ piece of fabric and see if I can lighten/neutralize it.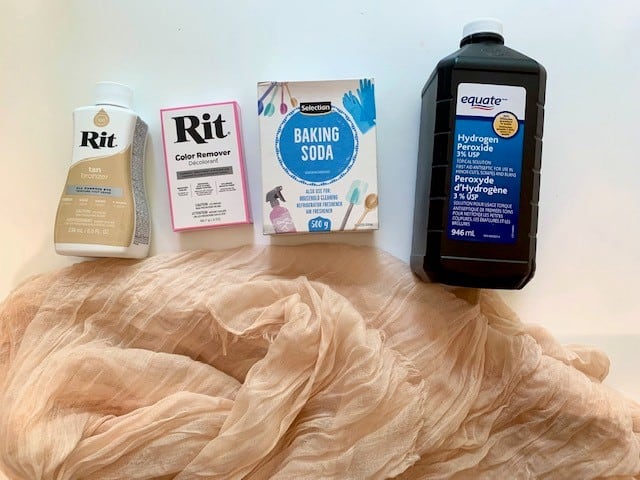 I reached out to all of you and I loved all your feedback. Thank your for your input. I am going to experiment with 4 different techniques (at your suggestions). Let's see which one turns out best?! Stay tuned.
soak it in hydrogen peroxide
soak in baking soda
use the Rit to remove all the colour but not completely
use the Rit to remove the colour and then dye it the desired Rit cream colour. It's actually tan so I might try tea instead if I think it's going to be too dark
Any suggestions welcome!
WISH ME LUCK LOL
I would love to hear what you're working on this week? Please post your photos or ask any questions for your DIY projects.
Enjoy your weekend 🙂