Imagine walking into a hotel room and the bed linens looked dirty, old and worn out….I bet you would want to leave right away.  Well the same is true when you are selling your house.  Buyers are not buying your furniture or your 'things' but fresh linens definitely gives a better first impression and it's more inviting to enter.  I always suggest to homeowners to buy new bed linens if possible so their house looks its best and then their next house will look amazing too.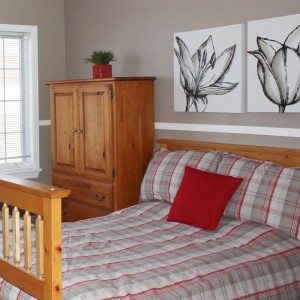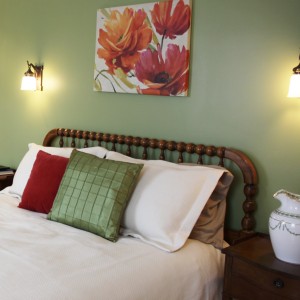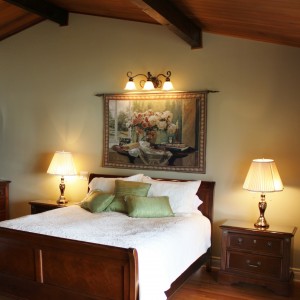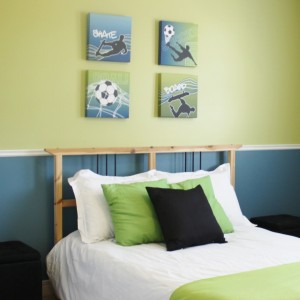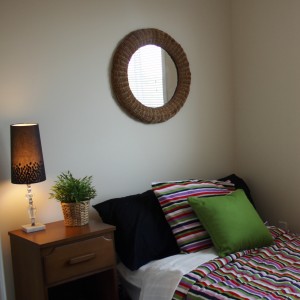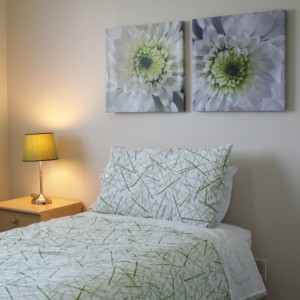 Styled & Staged always adds the complimentary artwork, toss cushions and accessories for a cohesive look.  Adding layers of pillows, throw blankets and sheets give the lush textures that buyers love. You don't have to have a head board if you have nice canvas artwork over the bed. I try to keep master bedrooms calm, simple and serene and keep the other rooms neutral enough for any gender or age.  You want kids to walk through the house and 'claim their room'.
Neutral white/ivory linens are my favourite since they are so versatile and can be incorporated  into any style or decor and it always looks fresh.  The same is true for fresh white towels.  There's no better feeling than going to a spa!