As soon as I walked into Crate & Barrel I felt happy and energized by their colourful vibe. It doesn't seem to matter what showrooms I go in, there are some definite trends.  One thing that you will see everywhere are the square lacquered trays. They come in all colours and are great for indoors and out.  Trays are so versatile and useful.  They make everything look better!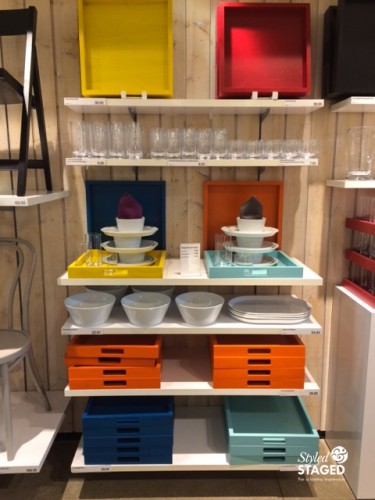 I've seen similar trays in The Bay and Homesense in additional colours as well.  Look how nice white dishes look on them.  The are great for putting on an ottoman if you don't have a coffee table and they are also very handy taking food/drinks outside to the garden.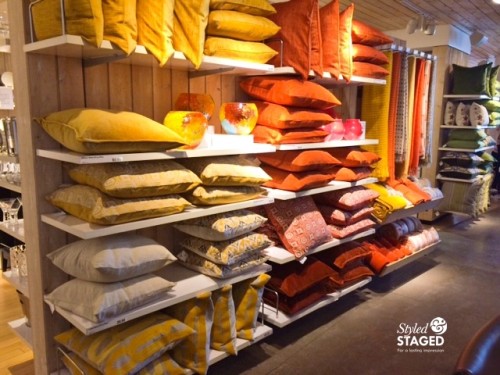 I feel like these cheerful colours are perfect for condo living as well as cottage life  They have a fun youthful appeal to them.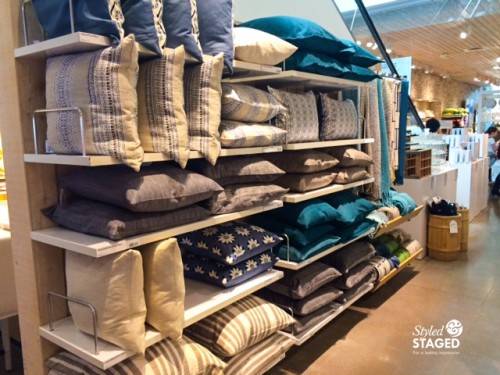 They did such a great job of colour coding everything so it makes it easier for buyers to visualize items together.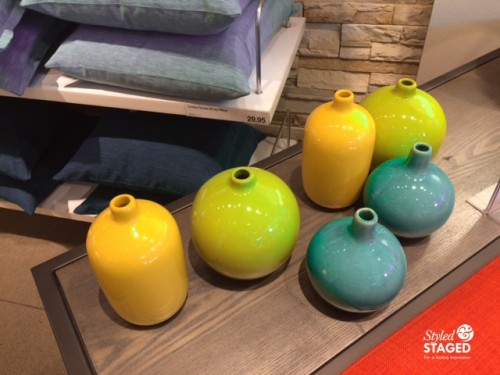 Whenever you put similar shaped and coloured accessories together, you create more of an impact.  One of these small vases by itself would look lost, but together they look great.  They had such a great variety of accessories to complement their oversize artwork and furnishings.  Check out Crate & Barrel in Toronto if you get a chance!