My parents used to host the best parties ever!  I used to think some of the things they did were silly at the time but as I look back it was those little details that made everyone feel welcome, happy and comfortable.  I know this sounds really bad of me to say but I think entertaining is a lost art in many ways. Common courtesies have gone by the wayside. We focus so much on what to serve people and how to set the table that we forget about creating memories. This is the season where we love to entertain as many friends as possible and there are so many things to consider to make sure that they run smoothly and everyone enjoys themselves.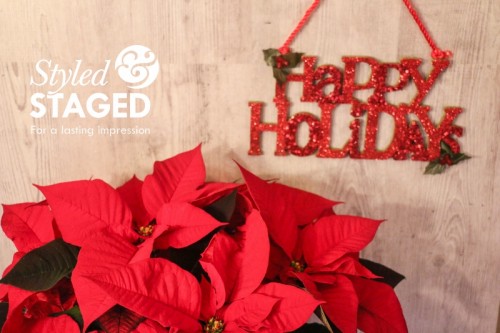 Here are some things to consider before your guests arrive:
Once you've done all your baking and cooking, set your table in a buffet style so everyone can help themselves. Add your plates, cutlery (if necessary) and napkins so people choose what they want.  I like to place trays and plates at different heights for interest.  If anything needs to be hot I use heating trays or a crock pot on the buffet where they can be plugged in without anyone tripping on the cords. I like to spread the food around in different rooms so it encourages mingling.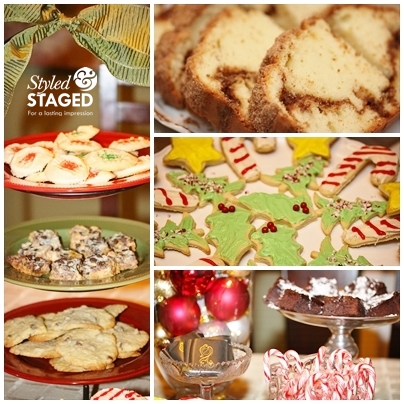 I like to have a separate serving station with glasses and ice buckets as well as any drinks that I'm serving.  I always have an alcoholic signature drink and a non-alcoholic version.  I love adding frozen raspberries to clear drinks. Keep an extra pile of napkins with the glasses so people can use them as a coaster to protect your furniture.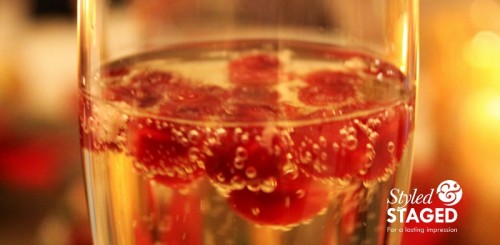 Make sure the lighting is good.  Use dimmers where possible if it's an evening party.  Remember, you are creating a festive evening atmosphere.  I love to use candles but when I'm entertaining but I always make sure I don't have any open flames.  Candles are always in a glass holder of some sort and better yet, I use the battery operated ones.  I also love the battery operated llights in a vessel with ornaments as a centrepiece so no one is reaching over it.  When the lights are dim, it isn't as intimating walking into a room if you don't know everyone and it's also more relaxing.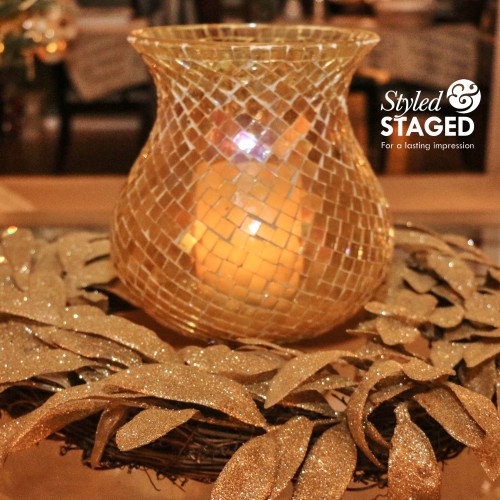 Earlier in the day turn the heat down in the house so it's not too hot.  The house gets very warm quickly when there are lots of people mingling around and you want them to be comfortable..
Choose your music in advance.  There is nothing worse than awkward silence when you walk into a room.  Make sure the volume is good for creating an atmosphere but still low enough that you can talk over it.  We are lucky enough to have live music in our house but it's also nice to have background music for the rest of the party.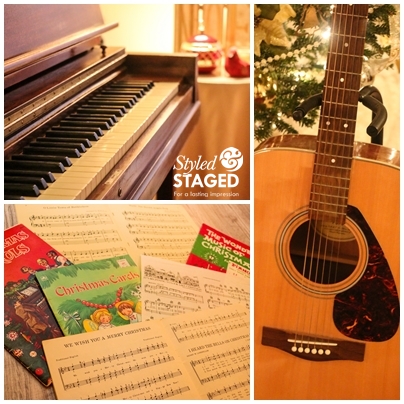 Think of your seating arrangements.  Since people are coming and going you don't have to have seats for everyone but consider if you have older or very young people who need a place to seat to eat.  You can always use your dining room chairs for extra seating. You want your guests comfortable.
Once your guests arrive:
Make sure someone is there to greet them and take their coats – I usually suggest laying them on a bed to get them out of the way.
If guests don't know each other it's nice to be introduced to each other as they enter the house.  Also offer your guest a drink as they arrive and show them where the drinking station is so they can help themselves for additional drinks. This engages the guests as soon as they arrive so they feel included.
Assign someone for oven duty if hot appetizers need to be cooked.  If this doesn't work for you, you can always use your heating trays to keep things warm.
Assign someone to replenish the plates on the buffet table and to help guests who can't get to the buffet. As the host you don't want to spend the whole night with your head in the oven. Your friends came to see you.
I used to always tease my dad and roll my eyes when he made a toast thanking everyone for coming and thanking my mom for all her hard work but it did make it special.  So many times when I'm at big events now I feel like there should be some sort of acknowledgment and often there is not.
Offer tea and coffee at the end of the night.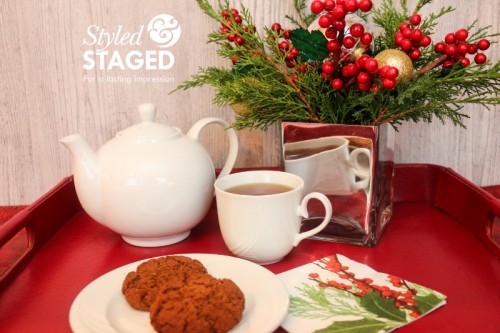 Most importantly – make sure that your guests don't drive after drinking.  Have alternate rides home for guests or places for them to sleep over if necessary. As the host, you are legally responsible for their safety to get home.
Hug Your Home…