I love Easter and all the fresh Spring colours that it brings.  It feels weird writing about Easter in March but it's just around the corner this year.
Creating a festive table setting is so easy now since there are so many Easter dishes in all the stores.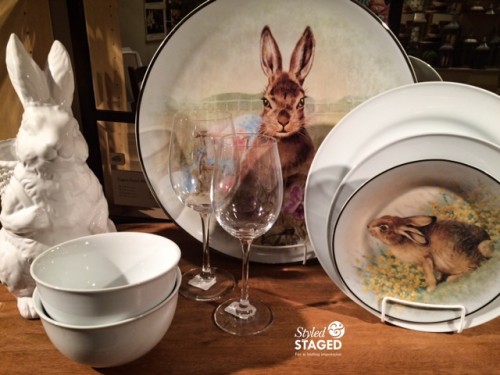 These dishes from Pottery Barn are wonderful collector items that can be passed down from generation to generation.  It's all about the bunnies 🙂  They are so cute and whimsical.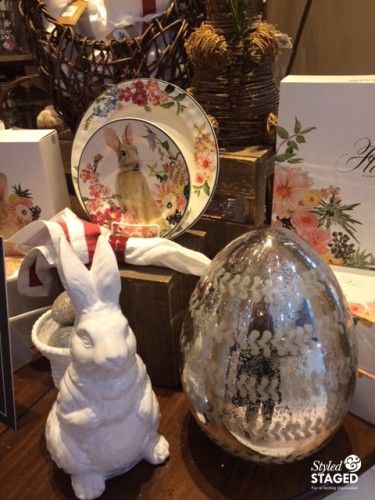 Oversized ceramic bunnies make such a cute addition to any table setting.  They are certainly not just for kids.  Another trend I noticed this year was the oversized Easter egg in coloured glass and mercury glass.  The simple shape adds a punch of colour. They are also reasonably priced so it's easy to really create a Spring feel to your groupings.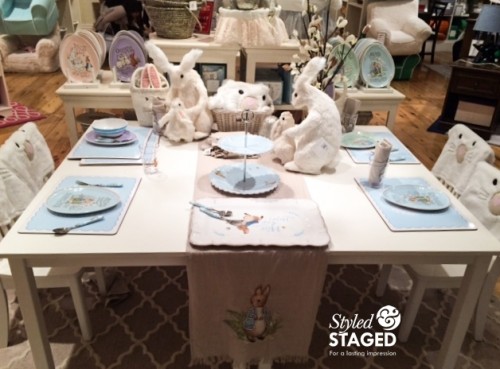 This adorable Easter table setting at Pottery Barn Kids was decked out with the classic Peter the Rabbit dishes, linens and even the furry bunnies.  What little child wouldn't love to eat here?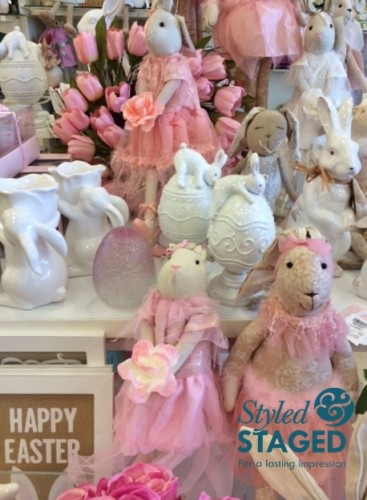 This display at HomeSense just calls out for Spring to arrive with the pretty pastels and tulips.  Notice similar trends between the stores.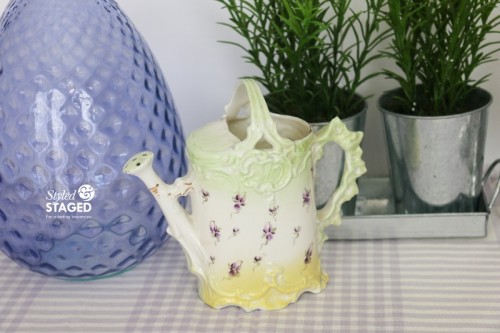 I love the fact that I can use my antique vase with the pretty purple flowers.  It has such sentimental value to me so it's nice to bring it out to enjoy.  This purple gingham table cloth is the perfect backdrop for Easter breakfast.