Every now and then Styled & Staged gets a dream project and this home is one of them.  As I first walked into this unique masterpiece I was at a loss for words.  The architectural details and craftsmanship were so unique my eyes kept focussing on all the little details.  The homeowners are complete minimalists and that is how they prefer to live.
When selling your home you have to think what will appeal to the masses not just yourself.  Not many people will have such exquisite furniture that speaks for itself.  Most people need to live with a bit of colour and texture.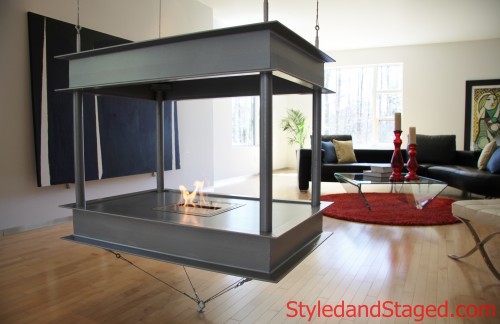 I was actually nervous bringing in my inventory since I wanted to keep the modern integrity of the home yet still add some colour.  Colour was necessary to make the photos for the MLS to stand out.  Photographing a pure white room can appear very cold even if it doesn't feel cold when you are in the room.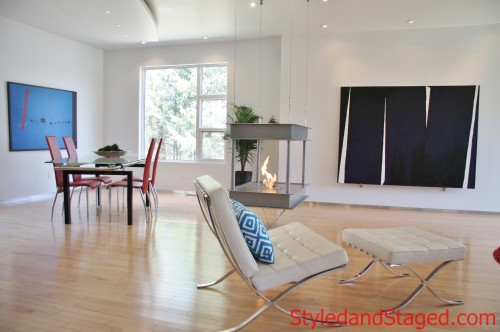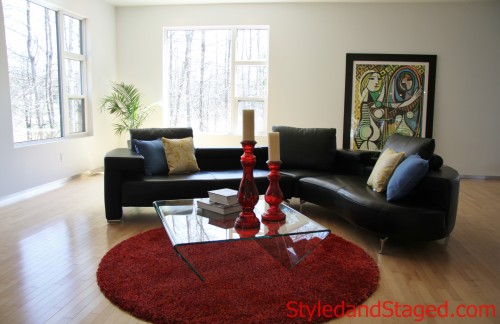 When looking through the photos notice all the homeowner's touches of:  stunning hardwood floors, floating fireplaces, galvanized steel baseboards, huge picture windows, galvanize ceiling in the bathroom, vessel sinks, stylish faucets,  free standing tub, shower room, frosted glass/steel sliding doors, steel fireplace, projector screen downstairs, unique use of mirrors  and a stunning steel staircase, just to mention a few details.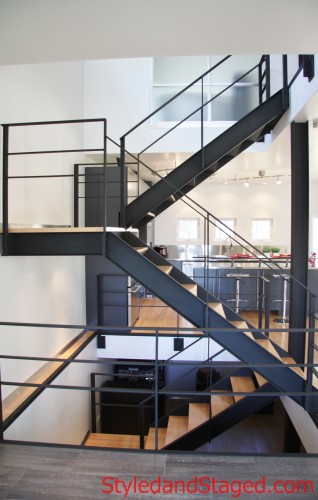 Styled & Staged added modern area rugs, trees, plants, pillows, candles, artwork and candles to add colour and texture.  It was amazing how just adding a few pops of colour and texture completely changed the look and feel of this amazing home.
This is the AFTER Gallery
When creating a modern minimalistic space you have to make sure that every single item is perfect and make a statement since you see everything!
This is the BEFORE gallery
.