Create Zones in a Long Narrow Room
Decorating or Staging a long narrow room is extremely challenging.  No one wants to live in a bowling alley.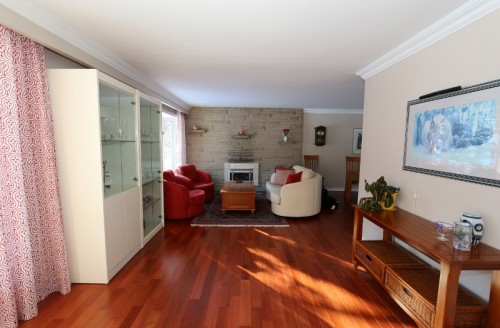 As I walked into this room I couldn't help but notice all the wasted space.  When you're selling your house, every square inch of real estate is valuable!  All the furniture was lined up along the walls which emphasized it's length and their very nice living room furniture was all pushed to the far end of the room. by the fireplace.  The ivory sofa also blocked off the entrance to the dining room.