It's so obvious when homeowners take pride in their house.  I love how this homeowner utilized every inch of this small back yard to create a little oasis with huge success.  There is a space for entertaining on the deck yet there is still a lovely yard for children and pets.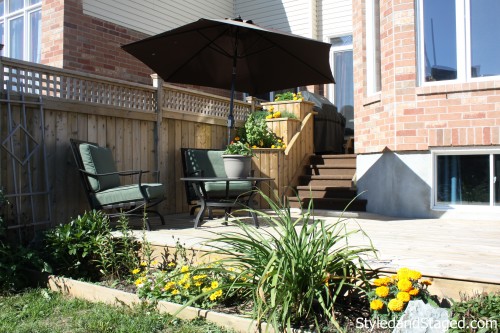 I was soooo impressed with these three tiered planter boxes that the homewoner designed and built.  It adds so much visual value and financial value to her property.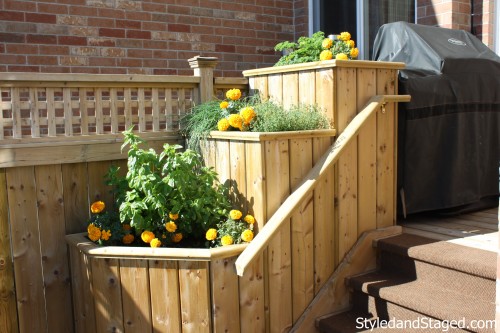 With all the water bans and a better awareness of preserving our environment it's too hard to maintain large gardens.  Container gardens are the way of the future!  Keep your rain barrel handy for easy access.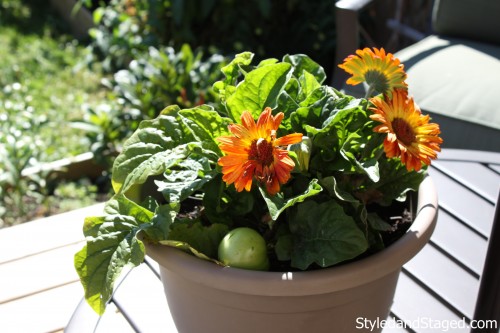 People always wait to fix up their house until they are ready to sell.  Everyday people say to me…."I wish I had done this sooner".   I suggest you do everything you can NOW (big or small) so you can enjoy your home while you ARE living in it 🙂